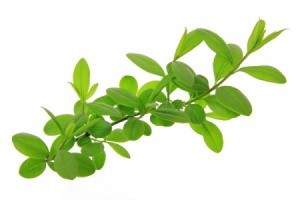 Q:
I want to grow roots on privet hedge branches that I have cut. Any ideas on how to do this? I cut some and put them in water but they did not root.
Hardiness Zone: 5a

Ricky from Lansing, MI

A: Ricky,

Privets (Ligustrums) can be propagated by seed, grafting or cuttings. They should be propagated by cuttings or grafting if you want to ensure the same characteristics as the parent plant. Instead of rooting them in water, try applying a rooting hormone and rooting them in soil. Your chances of success will be greater. A lot of people try to root tree and shrub cuttings in water, and often end up with rotted cuttings and frustrating results. You may also not have given them enough time. The softwood (neither green, nor mature stems) and spring hardwood cuttings are the easiest to root, but will still take at least eight weeks before you will see roots emerge. Also, some cultivars (like glossy privet) can be uncooperative when it comes to rooting. Actively growing terminal cuttings will root the best. Take a few 3 to 5 inch cuttings. Remove the lower leaves and dip the cuttings into a rooting hormone. Stick the cuttings into a plastic seedling cells filled with a light-weight rooting mix (40% perlite and 60% soil-less mix and cut the remaining leaves in half to reduce transpiration. If possible, water the tray of cells from the bottom and stick them into a plastic bag to create a humid environment for the cuttings. Place the plastic covered tray in a sheltered part of the garden (dapple sun) and keep and eye on its moisture level. Check the bottoms of the cells for roots in 4 to 6 weeks.
Good luck.

Ellen

About The Author: Ellen Brown is our Green Living and Gardening Expert. Ellen Brown is an environmental writer and photographer and the owner of Sustainable Media, an environmental media company that specializes in helping businesses and organizations promote eco-friendly products and services.
Answers:
Rooting Privet Hedge Branches
Try a little rooting hormone, crush the end stem a little, dip in water then in rooting hormone. Then plant in dirt. (06/02/2006)

Rooting Privet Hedge Branches
I'm surprised your having a hard time. I've already pruned hedges, missed a few small pieces cleaning up, and they've rooted. Make sure you're using the small ends, not the large woody branches. Place in well-drained, nutrient rich soil, and keep moist. Rooting hormone wouldn't hurt, but you usually don't need it with privet. (06/03/2006)
By susan