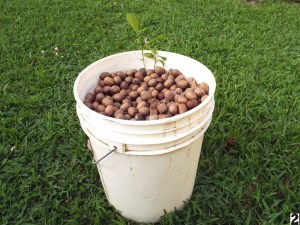 The technique described here is not an oversimplification. It really is this simple. You can forget about location, sun, shade, hillside, etc. That won't be a problem. As to the ph of the 'medium' you start the seed in; it really doesn't matter. Temperature? If it feels good to you, the incubating pecan will love it, too. How much to water? None needed.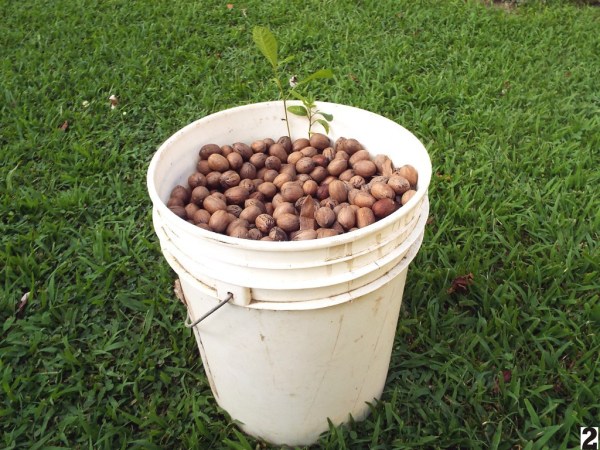 OK, here's what you do. Go out and pick a peck pail of pecans which have precariously posited themselves on old terra firma. Bring the pail of pecans into the home and place it in an area where there are no temperature, light or moisture extremes. That's it. Now, I ask you, 'What could be simpler or easier? And, no, you didn't miss anything in my instructions.
I have one, lone pecan tree. Some years, I get over seven 5 gallon buckets of pecans from that tree. And the squirrels tote off zillions. I bring the buckets of nuts into the house and wait for requests. I usually give them all away. I am down to my last bucket, now.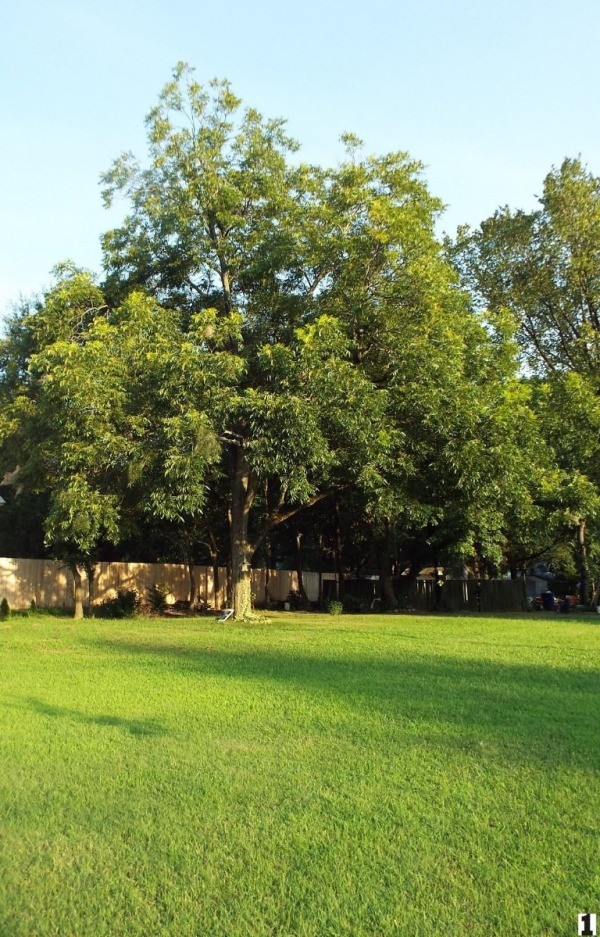 I looked at that last bucket and saw something strange. I saw two little pecan trees growing there, arising out of nothing but more pecans.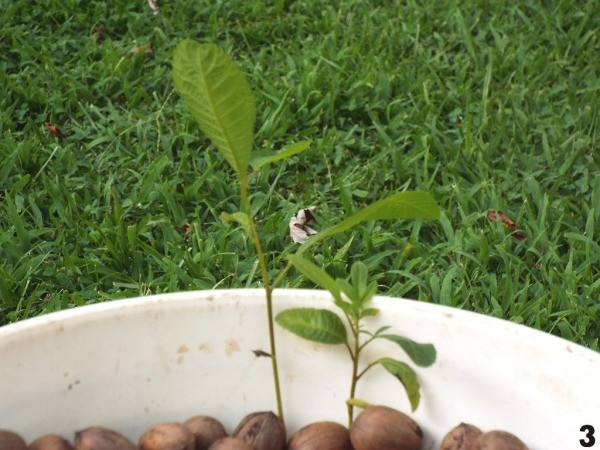 No soil is in this bucket, nor has there been. There is not, nor has there been any water in this bucket. The humidity levels in my home are average. Since two little trees have sprouted, I guess they're living off love.
I like to think I am pretty good at propagation. After seeing this, it looks as if I have been blessed; gifted, as it were.
Surely, I have been touched. Or, more likely, just plain touched.
Any way, soon my curiosity will get the better of me and I will dig out all those pecans. I will see just what the roots of these two saplings are attached to. My guess is nothing but air. What would you guess?