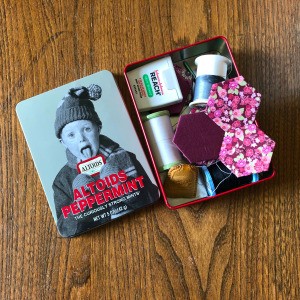 I was scheduled to make a short flight last month. I wanted to bring my current quilt block project along in case I had time to work on one. When checking the approved scissor blade length allowed in carry on bags, it was pretty clear to me that my small pair would be OK. According to the TSA website, scissors - "If packed in carry-on, they must be less than 4 inches from the pivot point". As you can see mine are shorter.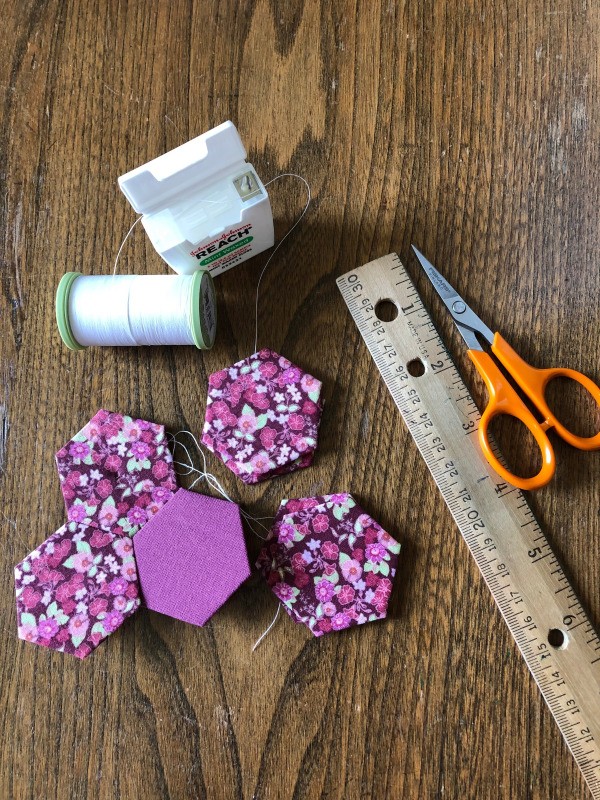 However, the due to the additional warning that, the final decision rests with the TSA officer on whether an item is allowed through the checkpoint, I chose to look for other options. I love these little scissors and Fiskars does not make this style anymore :(
One of the options found on the internet was using the cutter in a dental floss box. Of course nail clippers are another possibility, but I went with a small sample floss box that I got at my last cleaning. It works great and fits neatly into the Altoids tin I had for the paper pieced hexagons, thread, thimble, etc.