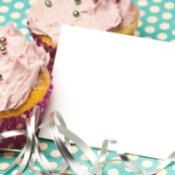 I used party balloons as invitations for my daughter's sixth birthday party. We invited about six neighborhood kids to the party.
I blew up each balloon, and held it tight to keep the air in. You do not tie the balloon. Using a permanent marker, I wrote the basic details of the party: name, date, time, etc. I deflated each balloon and added it to an envelope with cutesy-type directions explaining that the balloon had to blown up for the party information. These invitations were hand delivered to the neighborhood kids.
I used medium size balloons because it gave me a larger area to write. I used a broad marker on the balloon because it made it easier to read. Make sure the marker is wet, I used a new marker. You don't want to press too hard because, of course, the balloon will pop. It took me a few balloons to practice on, but it wasn't that difficult just required a bit of patience and time. You don't have to get too fancy with the writing, kids won't notice, they just like the idea of the balloon as the invitation.
I would try to think of different cheap ideas for my kids and the neighborhood kids when having a party. I would even have small parties for our pets, just something to do to get the kids together for a small basic party. I would serve the pet a treat and the kids would laugh and have fun and play among themselves. Again nothing fancy, no matching plates, napkins, or decorations.
Our neighborhood parties usually consisted of cake, ice cream, and a drink. There was nothing complicated, just some basic neighborhood fun. The most important thing about these small neighborhood parties was no gifts were given or expected.
I am a grandmother now so I did this many years ago. Some people may think that doing this would not be enough to be a fun party for young kids. I say go back to basics, don't make parties so complicated. What they need is some old-fashioned fun at parties. Save the complicated parties for when they get older.
By it's.only.me from NE PA / USA
Comments
Read More

Comments