Is Project Payday legit? What is a legit business for part-time online/at home work?

Tracy from St. Clairsville, OH

Editor's Note: Please feel free to post your personal experience regarding Project Payday. Posts with links to other sites will be removed by our moderation team.
Answers:
Is Project Payday a Scam?
I am writing to request the $100 guarantee since I have made no money in the 24 hours since signing up for project payday. Thanks. (11/17/2008)

By Brenda
Is Project Payday a Scam?
Project Payday is real. But the first start I am only making $16 dollars for one offer, but I keep doing other offer my debit card won't go though either they said is declined or something wrong with the page.The second offer I did is support to be a 1 credit site, the 3site of .25 is completed and last one is not let me go though.

I talked to my CC and they think someone stole my D.C.A!And they want to check, and also I asked the Trader of the offer they doesn't know what happen to it! It just doesn't go though.well! And the same time I saw my C.O has missing money from some random company and I never order things. And I have to cancel my card and get a new one. I still waiting for my card from my bank. Should I do it again! But the true is I did make the money from them! But the problem! (11/27/2008)
By lammui
Is Project Payday a Scam?
I also tried Project Payday. It's not a scam, but it's a lot harder to make money than they say it is. Basically, the idea behind it is that people pay you for completing referrals for them on different sites. For example, someone wants to win a free laptop or something, but they need to refer 12 people and have them sign up for the offers. They pay you to sign up for them. They try to make it sound easy, and the idea behind it is simple, but actually signing up for all these different offers can get stressful like Missy said. Sometimes you even have to sign up for 3 different offers to make as little as $25. Then there's the whole pain of canceling the offers that you don't really want. Those customer service people can be really pushy when you try to cancel something. IMO, it is a legitimate business, but it's not really worth the effort. (12/30/2008)
By Mike
Is Project Payday a Scam?
People such as them will never stop preying on those who are in need. They are opportunists. Ii give up on trying to work from home. I'm just going to have to keep searching elsewhere, even though jobs are very scarce in my city. (01/18/2009)

By josh
Is Project Payday a Scam?
The bad thing about project payday is when you sign up for offer and you did not cancel the service they will charge you 12-40 $ every month especially when you sign up for hundreds of offer to make a little bit of money you will forget what offers you sign up to. (01/30/2009)

By mohammad
Is Project Payday a Scam?
This manner of moneymaking is not a scam, its tedious, but you really can make double to triple the cash you put down on the sign ups.

If you are at the second tier your not putting any of money down at all. Canceling trials is not hard. Yes, its the job of the person on the other end to keep you on, they are following a script.
Just put the phone on speaker...say cancel. They go blah-blah...you say I don't care. I cant afford this at this time cancel me period. If they talk again say "shut up" confirm my cancellation. Should take less than 5 minutes. (02/07/2009)

By honestly
Project Payday
I'm not sure if it's a total scam, but it's definitely not worth it.
I joined and didn't make any money. The offers you have to complete for $1 a pop or fifty cents are crazy. You end up signing up for hundreds of offers and then having to remember to cancel them all. (02/09/2009)

By Dave
Project Payday Works, But It's Very Involved
I used the Project Payday method about a year and a half ago. I made about $200 in a week. I made sure I kept very tight records of all the offers I had tried, and I canceled all of them on time.

Still, within less than a month, one company charged me a bunch of money for a "membership". My saving grace was my records, which included the cancellation confirmation number. Because of this, I got my money back

Moral of the story: Project Payday works when you need money in a jiffy, but keep tight records! (02/17/2009)

By Tom
Is Project Payday a Scam?
Well, project payday is not a scam in the sense that its methods actually do produce the results that it claims. The catch, though, is that all the information found in the system can be gathered easily without buying the program. (03/30/2009)

By Michael
Is Project Payday a Scam?
Honestly,
I am desperately looking for some discretionary income...yada yada...found this site. My first and last red flag was when the site told me I was already a member. They knew me regardless of the fact that I had a brand new email account. Incredibly precarious and I do not trust them. I will move on, maybe ill work at job lots but I wont work for them. (10/20/2009)

By SEC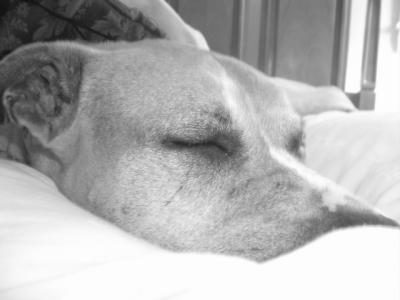 Is Project Payday a Scam?
ProjectPayday may not be a scam but to collect my "fast $50" cost me over $57 to fulfill the requirements. I now know how to prevent that but today (Aug 9, 2010) some yahoo called me and tried to talk me into "investing in my business " by using my credit cards. I kept telling the guy that I was debt-free, why in the world would I go into debt to get "coaching" to grow my business?
After awhile they start to demean you, make you feel stupid, if you don't follow their "tried and true" advice. I stood firm! I am almost 70 years old and I told him I would be a Wal-Mart greeter before I would do something so stupid as to go into debt! I need so badly to find something online that I can do to supplement my social security. Additionally, the yahoo couldn't even remember my name, calling me by another. In my honest opinion, stay far, far away from Project Payday. (08/09/2010)

By junebug1024
Is Project Payday a Scam?
IM_Correct writes to try telecommuting websites.

Did you know that almost all the telecommuting websites want you to pay a subscription fee to access jobs? One even has the nerve to say that to register you need a password (which you can get for 15.00). It is almost as bad as the mystery shopper market which also charges you for listings. I found one that didn't but the jobs were either for females (I am male), they were hours away from me or they were few and far between. After 2 months. they stopped sending me offers.

To all of you who support project payday, good luck to you when someone wont listen to you and continues to charge your credit or debit card. I am not gong to sign up for an offer for a credit card just to make a few dollars. I joined a company once for viral marketing. They were in Quebec and didn't speak English. Kept charging my card even though I said stop. Wound up having the credit card company change my number.

So I would take this with a grain of salt. Be leery of any offer you have to pay for up front to make money. Including the latest internet gurus great project. IF his project is great, and then you buy it, why is he sending you info on someone else's project the next week?

You can make money with Affiliate marketing but it is a long tedious hall. Get a free website or a blog and go to article marketing, facebook, myspace etc. (Facebook does PPC so it may cost somewhat). These methods will not make you a millionaire (sorry "millionaire affiliate" or Rosalind Gardner), but they may make you some decent billing if you are willing to put in time and effort.
The only way to make money on line is to create some program that doesn't work and then con others into thinking it is great. Sell to them or get some other poor bastard to sell to other poor bastards. (08/27/2010)

By harlan
Is Project Payday a Scam?
48 hours after signing up by doing a special offer, I received a phone call from a company that said they were not affiliated with Project Payday but had received my basic info from PP. They said they would extend an offer to have me join their company and help me build my own business, but first they needed to ask me a series of questions.
Many of the questions were to obtain personal info such as bank accounts, home ownership, mortgage info (how much equity), credit cards. They wanted to know how much credit limit I had on each card. They wanted exact numbers for these questions. Of course I refused to give exact numbers. After several attempts to get the info from me, the girl just hung up. I have read feedback from some of the other people. A few are reporting a small amount of success with PP. In my opinion, any company that associates or sells my info to a company that must have exact numbers of credit card limits, etc., I will not trust and will be canceling my association with Project Payday. (09/21/2010)

By hawkeye
Is Project Payday a Scam?
I checked each of the offers and each one was a scam. Kind of leaves the impression that Payday is also a scam. (12/28/2010)

By Becky