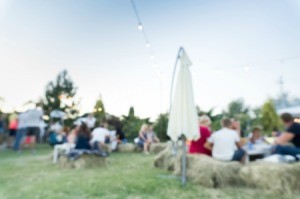 I am having a company picnic, we have the prizes but want fun ways to give them away besides just pulling names out of a hat. Any suggestions?
Martha from Virginia
Answers
By Diana (Guest Post)
August 28, 2006
0

found this helpful
Best Answer
How about the oldest or youngest attending
longest employed
lives the furthest away
married the longest/shortest
tallest/shortest
most children in their family (They need a prize)
initials spell something (DUH, LUV, ALL, AOL, etc)
wearing red tennis shoes (or anything you like/or unusual)
birthday/anniversary, etc on a specific date (date company founded)
wears a specific size shoe, etc
Play a version of Lets make a deal-must have a specific item in their purse or pocket
Have fun! Use your imagination!
By Sandy from WI (Guest Post)
August 28, 2006
0

found this helpful
Best Answer
Have a box with a slot in it by each prize. Give each person three pieces of paper. They put their name on each piece of paper, then choose three prizes they would like to win and put their folded up papers in the appropriate boxes , or they could put all three chances in one or two boxes, if they prefer.
Draw a winning name from each box. That way, the prize winner is sure to get a prize they truely want.
By Margaret (Guest Post)
August 29, 2006
0

found this helpful
Best Answer
Every year the company where my husband works has a three day combination meetings and fun weekend for all of the employees (from several different states) and their spouses/significant others. Last year at the main meeting they played a trivia game. Some people were elimanated and the others were put into teams of three. Categories were of the "Jeopardy" type. My husband and his two teammates each won first prize which was a portable DVD player with all the accessories, retail value of almost $300. Second prize was a generic "ipod". I don't remember what third prize was. Everyone had a really good time. I'm sure your entertainment/gift committee could come up with something just as fun. Good luck.

August 26, 2006
0

found this helpful
Martha this makes a good ideal for grand prize.
Either have the server do it are you do it before guests arrive.
Number the paper plates that guests well be eating off of.
Have some one draw a number, have your number picked out.
At the end draw number and tell all to look underneath there place.
Good Luck...........
Read More

Answers