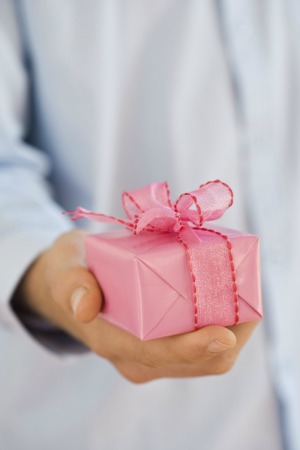 The 25th is the silver anniversary. Traditionally, gifts of silver are given, however, a unique and thoughtful gift of any kind will be much appreciated. This is a guide about 25th anniversary gift ideas.
Questions
Here are questions related to 25th Anniversary Gift Ideas.
Ideas needed for 25th wedding anniversary gift for my cousin and his wife. I only see them once a year and don't know them very well personally. They are country folk but very opposite from each other.
There are no special memories or photos that I could put together for some kind of album or collage. They live 3 hours away from us, so I am not familiar with their area. Has anyone ever come up with a neat idea that they use often for such occasions?
By Arlinn
---
Most Recent Answer

By Paige10/22/2010
Just wanted to thank TessR you are so right about handmade gifts I would never of found such a wonderful gift for my parents anniversary without you I eventually found the Pages from the Heart website .I contacted the lady who makes these unusual book styled keepsakes she was so nice and so helpful not like going to the mall.I felt like I had actually contributed to the creation of the gift. It is so beautiful,decorated with tiny paper roses in moms favorite colors. Mom and Dad said special vows to each other, got copy from gran had the vows printed on one side and a picture of them cutting the cake on other.My brother and I took them out for a meal and gave them the gift book, mom thought it was beautiful and had tears in her eyes for at least an hour ,even dad looked a bit misty and that's not like him. Thanks so much for suggesting this.

Paige
Solutions: 25th Anniversary Gift Ideas
Do you have knowledge about this guide topic? Feel free to share a solution!