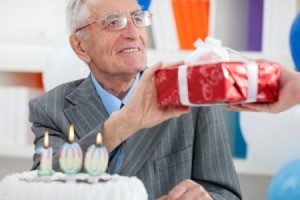 I need gift ideas for an invalid nursing home resident.

Kim from Oak Hill, WV

Answers

joan pecsek
Bronze Request Medal for All Time! 66 Requests
December 22, 2007
0

found this helpful
Best Answer
My grandma was in a nursing home. Here's what she liked. Cookies, crackers, and candy(check with the staff first to see if there are any dietary restrictions). Most older people like to keep in touch through writing so some stationery, a box of greeting cards, stamps, and some pens would be nice. Older people often have problems with dry skin, they use lots of chapstick and heavy duty skin lotion. If your friend can leave the nursing home how about an outing? A movie or a drive around (maybe to look at Christmas lights?) would be appreciated. Grandma loved it when I brought her fresh flowers. When I walked through the community room with the flowers the ladies faces would light up and they would oooh and awww. Books, magazines, crossword puzzles are popular, too. From what I saw most patients had given away the personal possessions they didn't want and really don't care about knick knacks, artwork and so on.
Hope you and your friend have a happy and Blessed Christmas.

Cyinda
Bronze Post Medal for All Time! 213 Posts
December 22, 2007
0

found this helpful
Best Answer
1) SUPER-SOFT FLEECE LAP BLANKETS. My friend makes them & the folks (both male AND female) go crazy for them! These soft, warm blankets are perfect for those in wheel chairs. Lap blankets are smaller than "regular" blankets (about 24 x 30) so they can be washed easily (PLUS this way you can get 2 from one yard of fabric) and don't put fringe on them as it only gets tangled up & in the way. Fleece is "double sided" & won't fray, so no need to hem or finish the edges. But for fun: Why not embroider a flower, their name or crochet around the edge?... Write me on ThriftyFun for directions.... Fleece lap blankets are perfect to keep the wheel chair bound (& everyone else too) warm & cozy!
*** Berber or Fur fabric can also be used for the lap blankets, just be sure it can be washed & Dried easily because a lot of the super soft "Poodle Fabric" sheds & totally FILLS up the washer, plus it ruins EVERYTHING ELSE that's in the machine with it... (I learned by experience!) <*grin*>
2) BOOKS ON TAPE: you can either buy one OR better yet, go to the library monthly & pick up 5 or so, then exchange them every month...
3) HOME COOKED GOODIES: Home cooked food...Healthy Banana bread (or whatever) can be made with NO sugar, (for diabetics & others.) either by using "Splenda" brand sweetener OR better yet, by using fruit concentrates (like frozen concentrated canned apple juice) for sweeteners. Any fats or oils can be substituted with apple sauce instead...Extra sweetening & extra calcium can be added by adding powered milk to the dry mix. (not for those with "lactose intolerance") These healthy Banana type breads are as tasty as can be!... Food like this is a reminder of "home" & when they were younger...

December 23, 2007
3

found this helpful
Best Answer
I have spent the past several years working in nursing homes, so here's my two cents:
*Anything soft and comfy (blankets, pajama pants, sweats, slippers or nonskid socks) is usually well appreciated.
*Almost any consumable item (snacks allowed by their diet, body wash or lotion, shampoo--find out their favorite brands) is a good idea because storage space is limited.
*A newspaper or magazine subscription for someone who can still read is a gift that will keep giving all year long.
Finally, please remember that what most people in facilites appreciate most is you time. Every year at Christmas, we see more family members and groups coming in to visit. Residents like to have visitors all year--not just during the Christmas season.
By wendy (Guest Post)
December 26, 2007
3

found this helpful
Best Answer
I worked in a nursing home for well over ten years and the most inexpensive gift you can give is your TIME AND LOVE.
No matter how disabled your relative is just be there.
They may not be able to let you know , they may not sit still, but deep down I'm sure they know you care whether it be family for friend.
PUT YOURSELF IN THERE PLACE, WHAT WOULD YOU WANT?

February 7, 2008
3

found this helpful
Best Answer
I too love old folks, and worked taking care of them for most of my life. All your ideas are great. I was a bit surprised to not see one here, so here it is! You need two washcloths, pretty; lay one atop the other; roll the edges of the first to meet in the middle; then roll the outer edges of the second, to meet these edges; fold in half, putting a bar of soap (if using unscented try glycerin in pretty colors, then fold it up like a satchel; hot glue 2 handles, made of paper twist ribbon, then any pretty decoration;they are very pretty and liven up a bedside table, and get lots of admiration, which gives seniors a chat, too!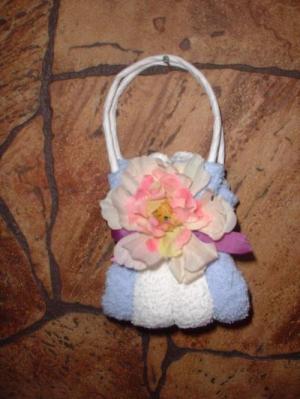 By B R FLEURY (Guest Post)
June 10, 2008
0

found this helpful
Best Answer
Have you tried A Hug From Blanche? They hand knit shrugs which could be the perfect gift for your elderly relative who is sitting up and may be in a draft, or who just needs to feel "hugged".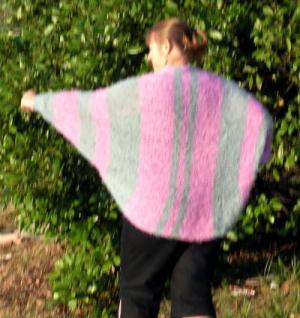 By Tammy D. (Guest Post)
January 4, 2009
6

found this helpful
Best Answer
My husband is in a nursing home, and I now have friendships with many of the residents. Here are a few ideas that have proved popular in my experience:
- Personalized cards for birthdays, Christmas, or just Thing of You -- personally delivered.
- Pretty little doo-dads for ladies
- Snacks, as permitted. I know who likes what and try to carry a bag with a variety to give out.
- Hats. Ladies and men like them. I do fishing hats for the men.
- Handshakes. People like being greeted as if they're human beings rather than patients.
- Compliments. I tell all the ladies how pretty they look and try to compliment them on something specific -- a new haircut, a pretty shirt. You can tell the men how dashing or spiffy they're looking.
- Stuffed animals. You'd be surprised at the people who end up loving them.
- Videos on topics of specific interest to a resident.
The following ideas involve your time, which is more important than anything else to nursing home residents.
- Games. Play cards, hangman, tic-tac-toe, checkers, even charades... whatever games the person likes.
- Reading. My husband loves to be read to.
- 20 questions. Arm yourself with questions to ask and give the person lots of time to talk. Questions about his.her experiences are always winners.
- Grooming. ladies like to have their nails done. Light massages are nice. Just slowly brushing someone's hair is much-needed attention and physical contact.
- Music. If you play an instrument, try doing it room by room for those who are room-bound. There's a lady who does this at my husband's NH and the residents just love it.
- Silly games. This Little Piggy Went to Market with people's toes is popular with those whose minds have become more childlike.
- Playing ball. Men especailly love tossing a ball back and forth.
- In nice weather, rides outside in wheelchairs. In poor weather, do it inside. Stop to talk to others, look at and talk about bulletin boards and decorations, read menus, etc.
- Pet visits. Check the NH's policy, but residents just love, love, love visits from puppies, rabbits, even ferrets.
- Deliver and read mail. Talk to recreation directors.
- Art. Take a child-size easel on wheels and some water paints. Anyone who can hold a paint brush can create something.
- See what sort of games and equipment the rec department has. They often have stuff they've forgotten about that you can put to use.
Finally, one thing I see residents eat up is just being around other people having normal conversations. Invite a few people at once and just hang out in rooms gabbing. The resident may not participate but he'll still love it. it makes him feel connected to the real world and included among regular people.
By McKalya (Guest Post)
February 28, 2009
1

found this helpful
Best Answer
I volunteer at our local nursing home and I know first hand how difficult it can be when people bring in food. A little advice from me would be...(don't bring in food unless you know for sure that the resident(s)can have it) do something else such as bring in a pet, but make sure that you talk to the administrator or bring in games to play. Residents love to here people sing so you could make a binder with familar songs such as hymns that they remember. You can always just pop your head in and say hi. They LOVE to see people.
Just give them love! God bless you and I know the resident will love the visits.

January 9, 2010
1

found this helpful
Best Answer
The majority of nursing home residents can no longer see well enough to read, but I found one gift that delights them all. Visiting an antique store during a trip once, I found old magazines from the 40's and 50's and even as early as the 1920's. I bought a stack of them for my Mom, who is also a resident, and she was completely delighted. She can't see well enough to read, but looking at all the old ads took her back to a time of great happiness in her life. She enjoyed many hours of happiness looking through those old magazines.
I have just begun a nursing home visitation program near my home doing room to room visits. I am hoping to find craft instructions to make silk flower corsages for the ladies with pins they cannot harm themselves with. I think that will be a big hit as well.
Visiting with the elderly is highly rewarding and though you go in thinking you will bless them, often is it you who leaves feeling blessed.
Answer

this Question