Cinder blocks are relatively inexpensive and can easily be stacked and arranged in numerous ways. Their holes are perfect for planting in or you can create a bigger planter by stacking them up for a raised planter. This is a guide about making cinder block planters.
This video shows an easy way to make a layered planter with cinder blocks. View the full project here: Cinder Block Step Planter
Solutions
Read and rate the best solutions below by giving them a "thumbs up".
I like to use old cinder blocks to plant things in. When they get big enough, I move them. It is hard for the birds to get into the block or the cats to dig them out before they have grown big enough to transplant. Here are how some of mine look in my garden, I am starting tomato seeds and some wildflowers in a few of them.
By Robyn Fed from Tri-Cities, TN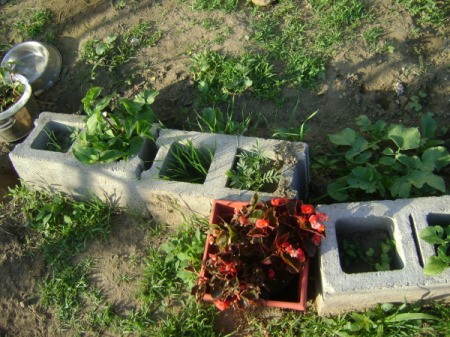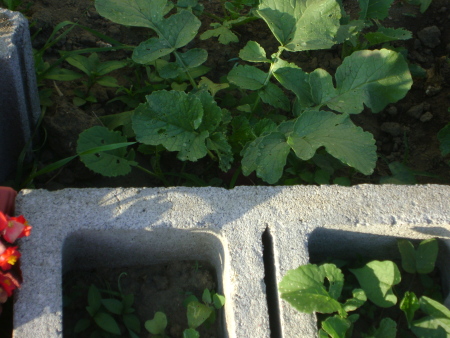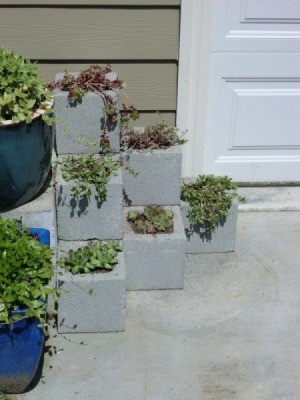 This planter would work great for succulents, grasses, flowers, or strawberries. I chose to use succulents of the Sedum variety but there are a lot of different options.
To have success planting in cinder blocks you will want to use alkaline loving plants. Your also want to plant in a nice flat area. A concrete driveway or deck works well.
Supplies:
20 half-cinder blocks
potting soil
gravel
alkaline loving plants
liquid nails
Directions:
Find a nice flat spot to layout your cinder blocks. The half cinder blocks work great for this type of project.
If you plan on stacking higher than 3 high, you will want to run some rebar so that it doesn't topple over if someone bumps it. Even with a shorter version like mine, I would recommend using a little liquid nails to attach the 2nd and 3rd row of blocks.
Once you have your layout set up, put gravel in the bottom of all the planters. Make sure to leave room for 6 inches of soil.
Fill the blocks the rest of the way with soil.
Then put in your favorite alkaline loving plants.
I like to refer to this as our Qbert planter, since it reminds of the old video games (see below).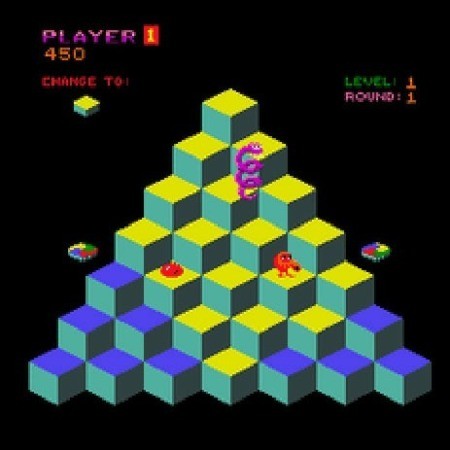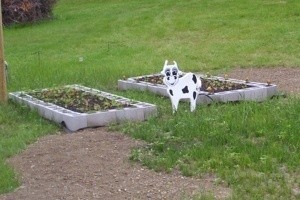 My husband and I planted marigolds and herbs (dill, parsley and basil) in the 2 holes of each cinder block surrounding our small garden plots. This would be especially good for peppermint and catnip that tend to spread all over.
By Ellen from Ware, MA
Share Your Feedback: Once you try any of the above solutions, be sure to come back and give a "thumbs up" to the one that worked the best for you. Do you have a better solution? Click "Share a Solution" above!
Questions
Here are questions related to Cinder Block Planters.
How do you make a planter out of cinder blocks?
---
Most Recent Answer

By Jess06/25/2012
Here is a really cute project for making planters out of cinder blocks that we just posted.

http://www.thriftyfun.com/tf51194331.tip.html