Cleaning a Memory Foam Mattress
Tips
Share a TipCheck out these tips or, if you have something to add to this guide, click to share your own tip!
If your mattress is very wet (having been dunked in a bath or used a hose on it), cover with towels and walk up and down on it until the excess is soaked up. If the mattress is only slightly damp (spot cleaned), do either same as previous or use a Wet Vac to soak up excess.
Finally stand mattress on side next to radiator and rotate as necessary. It will dry within the day. This has worked with single mattresses raging from 5 - 12 inches thick.
May 20, 2013
0

found this helpful
Good to know should the occasion arise, but I avoid this to begin with by covering the entire mattress with a waterproof zippered cover that can be laundered should the need arise...which it did to me recently, on my new 12 inch memory foam mattress. I have two of them, one king size and one twin. Both are a bit bulky and large to stand up to dry, so I find a waterproof mattress cover is the best for me - and it only cost around $10 and is reusable.
Solutions
Share on ThriftyFunThis guide contains the following solutions. Have something to add? Please share your solution!
January 3, 2017
0

found this helpful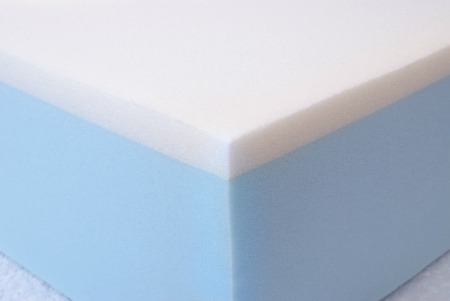 This is a guide about cleaning urine off a memory foam mattress. Children, pets, and others occasionally have an accident resulting in urine getting on a mattress.
Read More...
January 1, 2017
0

found this helpful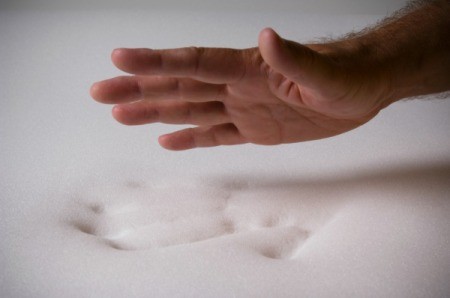 This is a guide about cleaning pet urine on memory foam. Using an enzyme based cleaner will help eliminate the odor of urine.
Read More...
Questions
Ask a QuestionHere are the questions asked by community members. Read on to see the answers provided by the ThriftyFun community or ask a new question.
How do you clean memory foam mattress pads?

Kathleen from Houston
By guest (Guest Post)
April 8, 2008
0

found this helpful
I have a two inch memory foam pad on which my grandson had an accident. The foam got soaked through and through. I used the 1 part Woolite and 2 parts water then 1 part vinegar and 4 parts water. It WORKED very well!! Suggest cleaning outside as it gets heavy when wet. To get the water out, I suggest you lay it between several layers of towels and walk on it. (This presses the water out and the towels soak up the water)
By guest (Guest Post)
June 19, 2008
0

found this helpful
You can try a home carpet cleaning machine. Spread a clean tarp outside, Have an assistant to hold pad down while you go over it. I would leave the protective cover on during this process. You can try adding some disinfectant to your detergent (Clorox or Lysol) Even some fabric softener for a fresh fragrance. Dry in the sun on some saw horses. Cover each horse with a clean towel to protect your clean pad. Turn occasionally to ensure even drying. Good Luck!
""
By guest (Guest Post)
January 17, 2009
0

found this helpful
I found a really easy way to clean the memory foam mattress pad. Go to pets mart or another major pet store and purchase SIMPLE SOLUTION - STAIN & ODOR REMOVER, an awesome product to have in the house with pets anyway. Take your memory foam topper and lay it out in your basement or garage. Spray the soiled area until it soaks through. Let it stand for the time quoted on the bottle. The key is getting it dry.
Memory foam is just a giant sponge, so what I did is take my shop vac and placed the wide floor cleaning attachment on the hose and placed it on the wet area. I placed a towel on the underside so that the vac could draw air from under the mattress pad. Move it occasionally around the wet area until you think its pretty dry. I then placed a dry towel on the top and the bottom of the mattress pad and placed a weight on top and let it sit overnight. Worked like a charm, with a little of the stain visible but the odor was gone.
By guest (Guest Post)
February 28, 2009
0

found this helpful
I suggest to use ammonia to clean most things, good luck.
Read More Answers
September 6, 2013
0

found this helpful
How do I clean and deodorize my Sealy Posturepedic mattress? It smells like sweat!
By Mary M
September 6, 2013
0

found this helpful
I totally believe in white vinegar. I would think on a sunny or dry day you should try to spray it on the exposed mattress (wash the cover with white vinegar in place of bleach and in place of softner)... cheap try!
July 4, 2016
0

found this helpful
I have a 2005 heavy foam mattress and need to be safely cleaned.
My heavy 2005 queen size mattress has a sweaty smell and it may have bedbugs.
It has been in a 5th wheel RV in the sun.
The mattress needs to be cleaned inside due to the small size of the RV doors.
Please advise on treatment options.
Thank you,
I
September 21, 2014
0

found this helpful
How do I get it out of my memory foam mattress?
By Jodina
My house caught on fire, but we were able to save my newly purchased bed. It is a memory foam bed and smells badly like smoke. How do I remove the smell without damaging the mattress?
By hopesanddreams42 from City, PA
August 28, 2010
1

found this helpful
I would try a no vaccum foam carpet cleaner & get some hair refresher spray by tresseme fresh start. It gets smoke smell out of your hair without shampooing. Maybe even a catalytic oil lamp & use to clean purify & refresh room. A carpet cleaning company can maybe do cleaning for you.
September 30, 2013
0

found this helpful
How do you remove odor and other type of deep odor from a Memory Foam Mattress

By Tom M from california
July 31, 2013
0

found this helpful
How do you get blood stains off a memory foam mattress?
By Doug from Belleville, MI
August 24, 2012
0

found this helpful
How do I remove sweat from a memory foam mattress?
By Linda from Belfast
Related Content