Dog Brings Poop to Bed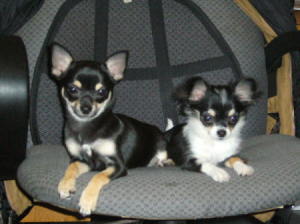 I have two female Chihuahuas. They are 7 month old sisters, and both of them are very good about using the pads for doing their duties. But one of them likes to bring the poop to their bed and sleeps in it. She used to eat it, but lately she just sleeps in it or she would lay on the pads with the pee and poop.
By Dave R.
Answers: Dog Brings Poop to Bed
Read answers for this question below.
Try cayenne pepper sprinkled on the poop. Hot sauce and most getting them trained to potty outside.
Lose the pads asap! Move them closer to the door everyday and get rid of them soon. At 7 months, she should be ready to be fully potty trained anyways. I have a male that looks very similar to the short haired one ... :)
Answer This Question
Add your voice to the conversation. Click here to answer this question.