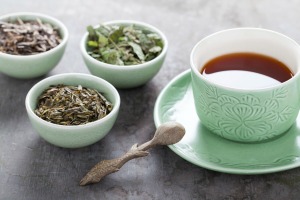 If you are looking for an inexpensive, natural dye for clothing or any fabric, try tea. This is a guide about dyeing fabric with tea.
Ad
---
Solutions: Dyeing Fabric With Tea
Read and rate the best solutions below by giving them a "thumbs up".
I needed a tan bolero jacket to wear over a dress. I didn't have any extra money to buy one, so I had a white one that I very seldom wore. I took an 8 qt. stainless steel pot, put in 10 iced-tea sized tea bags and water, then let it boil. When it was done boiling, I saturated my white bolero in cold water. I then put it in the tea water and let it boil for about 15 minutes. After 15 min., I took it out and threw it in the washer on the rinse cycle with 1/2 cup of salt to set the dye. It came out beautifully. It was tan and matched my dress perfectly! I've washed it 2 or 3 times, and it's still a light tan color.

By Jackie S.
Give a "thumbs up" to the solution that worked the best! Do you have a better solution? Click here to share it!
Questions
Here are questions related to Dyeing Fabric With Tea.
I have these white curtains, 70% Polyester and 30% cotton. I want to dye them a medium tan to go with my new couches. I was wondering if anyone ever used coffee or teabags as a dye. Or should I buy that RIT dye? I've heard you could use coffee and tea, but I'm not sure how much to put in a bucket and how long do I keep it in the bucket? Thank you very much!
By Patti102007 from CT
By Joan 13 1,482 04/21/20090 people found this helpful
You also want to make sure there aren't any grease stains from food.
By Mary Lou 14 765 04/23/20090 people found this helpful
My biggest caution when it comes to using tea to dye anything with polyester is to tell you to be aware that tea and coffee are acidic and can, over time cause deterioration of the cloth it is dyed with. I would recommend therefore that you use the Rit tea dye product or perhaps an herbal tea bag. I would experiment with small swatches of similar material and herbal tea bags.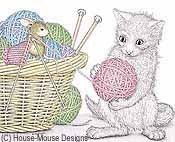 By Grandma J 54 1,041 04/24/20090 people found this helpful
I would use Rit instead of tea. You can always undo the Rit with Rit Remover if you don't like it. Tea, you keep what you do. Wash the curtains first, there are Rit products to use that is good, as well as using the Rit Remover before you begin. I used to have to wear color specific uniform and I would make all mine white, and they ere all polyester or cotton blend and then dye them. Just be careful to follow directions, fabric must be wet.

Do not use front loader washer, you can not color check. Do not let washer complete the cycle and dump without checking the color. I have a suds saver and so I can send it to there, draw it back again to run it through. Also make sure your washer is clean. Run hot water, detergent and bleach through the wash. I don't do it for all I dye, just things like drapes, curtains, fabrics to sew, etc. Then wash out afterward the same way.

Oh, If you get your color you want, Toss into a warm washer bath (when done) of 1 cup table salt. This helps set the color. I do my polyster frilly dining room curtains. Got through several years of redying them the same color they originally were. They sun faded on the south side of the house. Good Luck.
Archives
Thrifty Fun has been around so long that many of our pages have been reset several times. Archives are older versions of the page and the comments that were provided then.
I have a white floor-length flared skirt (lots of cotton and linen material) that I desperately want to dye. I'm going for a dusky, vintage, brown look, like something out of a thrift store. I thought about tea staining - can you control that much material on a stove top? I've never dyed before, so I am a complete novice. I need all the help I can get!

moondog from Tulsa, OK
Feedback:
RE: Tea Dying Tips
I wouldn't think unless the fabric was thin like sheer curtains, (who would have a pot that big?) and what a mess trying to wring it out. Are you sure there isn't a dye from the store that may work? Try a fabric store as they may carry more choices, and then use your washers gentle cycle. Also consider your fabric content. If it's all cotton, maybe try a blend of two colors. If it's got any nylon or polyester in it, it will tint lighter than cotton would. Good luck. (03/08/2006)

By brtammy
RE: Tea Dying Tips
You could use your washer on the gentle cycle. Turn your hot water tank up high temporarily, and use lots of tea bags (bought at the dollar store of course). Cut a couple of test pieces of material from the hem or seams of your skirt, to see the time needed for the effect you want.
If you don't want to use your washer, use a large bucket in your laundry tub to soak the skirt, and just use your spin cycle when it is done. Tea dying means the water has to be hot, but it does not have to boil. If you can turn your hot water tank up high temporarily, you can get water that is hot enough. Try the test strips no matter what method you use. I have tea dyed a cotton shirt, and some bone jewelry that was too white. I got a nice antique look. I used a bucket with really hot water and the spin cycle. (03/08/2006)

By jean
RE: Tea Dying Tips
I dyed an old children's christening gown (about 50 years old) using left over coffee. Placed my gown in the sink, poured coffee over the dress, allowed to soak until desired color achieved, then allowed it to air dry. Will be lighter when dry, but very pretty ivory color achieved with no cost. (03/09/2006)

By Diana
RE: Tea Dying Tips
The key to any dyeing project (whether tea-staining or Rit dye-type product) is to be sure that the fabric is wet before you immerse it in the dye bath and be sure that you use a large enough vessel that the fabric isn't crowded. If you don't follow these two rules, you are likely to get a blotchy, uneven result. I would use a basement sink (if you have one) or the bathtub. (You can probably get the tub clean by using a solution of bleach afterward, especially since you aren't going to be using an intense/dark dye bath.)

I can't tell from your description of cotton and linen material, whether the skirt is a fabric blend or is made up of several different fabrics in panels or patches. If the latter, each fabric is likely to take the dye differently so you may get several different shades/intensities of the color throughout the garment. (03/09/2006)

By Claudia -MD