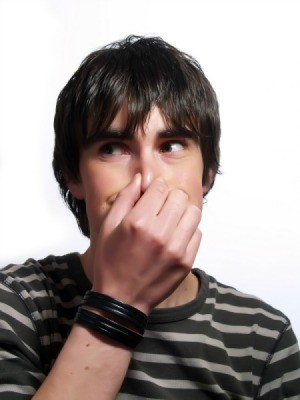 There are a variety of causes for mildew odors developing in your home. Depending on the cause there are also several ways to get rid of this unpleasant smell. This is a guide about getting rid of mildew odors in a house.
Questions
Here are questions related to Getting Rid of Mildew Odors in a House.
I bought 1970 Champion mobile in August 2013. As spring hit and snow melted away this terrible smell of mildew has built up. Being that it was an old mobile I quickly gutted it and began rebuilding it. I have replaced all flooring. The walls have been stripped bare and insulated and drywalled. The ceiling was also stripped insulated and drywalled. There are all new thermal windows. I have it looking beautiful. But it smells. Almost like it is coming from the dirt underneath. How do I fix this ?
By Wendy from northern MI
Our friend purchased a used trailer. Since it was closed up for some time all the cupboards, drawers, etc. smell musty. I have tried to help with ideas like placing charcoal on aluminum plates around, spraying with fabric products, it has not seemed to work. Any great ideas? I have heard placing newspaper in drawers or spraying with vinegar may work. Others say no. Too bad since it is a nice unit.
By Darlene from Marco Island, FL
There is a musty smell in one bedroom. We couldn't find where it was coming from for a month. Jenny Jo has the experience in finding the cold water pipe leaked in the bathroom and caused the musty smell. How do we determine if my house is having the same problem? Thanks!
By dchen
The water line behind my stand up shower leaked between the walls and now it smells like mildew really bad. The entire house smells that way when it's all closed up. I took the fiberglass/plastic panel out to replace a leaky valve. I also let it dry out for a week. I sprayed it all down with Tilex/Bleach and water. But that hasn't fixed anything. What can I do to get that smell out?

David from Louisville, KY
---
Best Answers

By Joyce A Ratasepp [1]04/06/2009
Our house flooded severely. Basement already had mold. The flood exasperated it. I used Lysol liquid, found it at walmart It is old school product been around for years and used in hospitals, has a medicinal smell. It killed the mold! It says on the bottle: "kills staphylococcus, viruses, mold mildew"... etc! IT WORKS. One bottle makes like 20 gallons. I just diluted it and used a spray bottle and sprayed all over all the walls and poured it into the receding water on the floor and the smell and mold was gone! I swear by this stuff and even the FEMA guy was impressed! Its like $4 tops at Walmart. Brown bottle yellow white label says lysol Disinfectant. Good luck
---
Best Answers

By Jenny [2]03/22/2009
I had the same problem, we had a leak under my kitchen cabinets, and some of the wood had gotton some mold on it. We repaired the leaks, sprayed straight Clorex Bleach.

I bought Damp Rid at the grocery store. All you do is hang it up, and it collects the moisture, which causes mold. And leaves a very fresh smell. It worked great in my kitchen cabinets, the the smell was horrible, and was throughout my whole house. Now you cant smell a thing. $5.00 is what that cost me at Krogers.
Solutions: Getting Rid of Mildew Odors in a House
Do you have knowledge about this guide topic? Feel free to share a solution!