Keeping Animals Out of Your Garden
Whether it is your neighbor's pet or some form of wildlife, keeping animals out of the garden can be difficult. This is a guide about keeping animals out of your garden.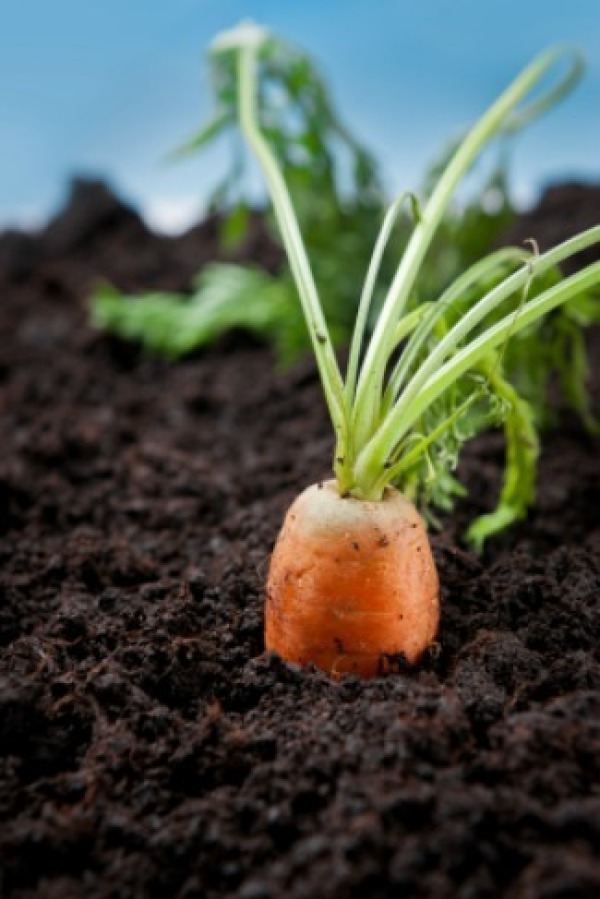 Filter

: All Articles
Sort

: Relevance
We had a raccoon and cats that were being nuisances. I purchased several of the "old fashioned" toilet bowl fresheners - the type that hang in the bowl and smell so bad. I hung them along the bottom of the fence especially in areas I know the animal used for access. They have worked like a charm.
Is there a natural way to repel deer from eating garden veggies, besides a fence?
Hardiness Zone: 3b
By linn from Dartmouth, Nova Scotia
October 21, 2010
0

found this helpful
There are motion activated 'scare crows' that when there's moment of a dear, rabbit, bird, raccoon or other animal (even your neighbors dig happy dog) ill make a sudden movement to startle them away. That's also variations of that with a sprinkler that shoots a bit of water to startle the intruder away.
There is absolutely no harm done to the animals and no poisons or affected plants. And its also aesthetically pleasing. And unlike owl and coyote statues the animals wont become desensitized to them and ignore it. The only down fall is they may be a touch costly. but its well worth it. And unlike topical sprays it wont harm the flowers or produce, It wont add a bad odor and you don't need to remember to reapply it weekly.
June 9, 2016
0

found this helpful
This worked for an elderly gardener in the country: She saved her urine and buried open jars of it around the garden with the openings exposed. She also saved hair from her hairbrush and put it in the garden.
June 21, 2016
0

found this helpful
The motion activated sensors do not work for me. I have had rabbits eating grass right in front of them and squirrels don't seem bothered either.
Read More Answers...
We had a lot of tomatoes, but they got eaten by some animal. My question is if I plant tomatoes now will they still have fruit on them? How do I protect my plants from being eaten? How high of a fence should I have and what should I use?
Hardiness Zone: 5a
By Linda from Brighton, MI
July 11, 2010
0

found this helpful
Our big animal problem is squirrels. They love to pull nearly ripe tomatoes and take one bite. One squirrel even tosses the rest of the tomato at us if we are on the patio. I'd love an answer to this problem. Cayenne pepper helps until the rains come. So far our hanging planter has not produced even one flower, much less a tomato. So disappointed but think the corner is too shady.
July 11, 2010
0

found this helpful
Most pests don't eat tomatoes until they are red. I once read in a gardening book that tomato plants only ripen a tomato about 50%, at which point the plant stops ripening it and it finishes ripening on its own. So I started picking tomatoes when they are orange and let them ripen off the vine. By doing this, I got lots more tomatoes, they tasted the same as if they had been ripened on the vine, and most of them didn't have any garden varmint nibbles on them.
Contrary to popular belief, tomatoes seem to ripen best in the dark. I place the orange tomatoes in a paper bag and check them every day.
July 14, 2010
0

found this helpful
The deer ate our tomatoes until I started spraying a deer repellent around the garden area. It kept the rabbits out, too. Also, be on the look out for the tomato hornworm. They will eat the plant from top to bottom. They are green and blend in with the stems so you really have to look hard to see them. They are pretty big though, bigger than a catepillar. They also lay their eggs on the leaves so remove anything that looks like a bunch of eggs on a leaf.
Read More Answers...
We use mousetraps to keep squirrels, rabbits and cats from ruining our garden. The noise scares them without hurting them so that they don't return.

By Pat K
How do I stop them from entering my yard?
By Thomas K.
January 19, 2014
0

found this helpful
I use a 410 or a 22...Coyotes do a lot of damage in my area. We farm. They have killed my chickens, ducks, cats, taken down and killed several young calves, taken trash out of the trash barrel, rooted in the garden, torn up my compost pile, and carried of my kids toys and chewed on them. Several years ago a neighbor shot one that was acting strange and it was sent off. While it tested neg for rabies, it was full of parasites and very sick looking, with stuff running from its eyes. You don't want them in your yard.
Depending on your state, try your local conservation agent for suggestions, as well as your local county extension office for ideas.
Good luck.
How do you keep the deer, squirrels, coons, ground hogs, and rabbits out or your garden?
Hardiness Zone: 6a
By Thomas from Kansas City, MO
November 6, 2010
0

found this helpful
If you figure out a foolproof way, patent it, and you'll be rich! A good fence goes far in helping to keep them out; but groundhogs and raccoons can climb, and deer can jump (unless it is very high). The 'hogs will also dig underneath, as can rabbits.
If you can make a four-foot fence, with small enough wire to keep the rabbits out, you can run an electric (fence) wire at the top and bottom. Watch for digging, and you should be fine. I have tried the mothballs and marigolds, pepper wax, and all of that. It seems to make no difference for me. Since my fence is only 3 feet tall, and the 'hog gets in anyway, I am thinking that next year I may add the electric, or maybe plant a row of tasty things on the outside of the fence, to see if that will stop him before he goes in! I am also going to try a havahart trap. Only time will tell!
November 12, 2010
0

found this helpful
Go get hair at the local salon or salons. We give lots free to people for their gardens.
Tips and ideas for protecting your plants from small animals. Post your ideas.
What is the best way to keep rabbits out of your tomatoes?

Hardiness Zone: 2a

By Darlene from Milton, ON, Canada
Answers:
Keeping Animals Out of Your Vegetable Garden
Plant marigolds around your garden. Rabbits can't stand the odor of the flowers. Works for me every time! (06/07/2010)

By darshae
Keeping Animals Out of Your Vegetable Garden
You don't say how big the garden area is. One thought is to buy some wooden stakes or make your own about 3 feet long and bang them into the ground around the garden. Buy some chicken wire and make a fence attaching the wire to the stakes. Place some rocks around the bottom to prevent the rabbits from digging under then wire fence. Or you could buy a Havahart trap, bait the trap and when you trap a rabbit take it about 10 miles or so away and release the rabbit if that is the critter doing the damage. (06/08/2010)

By foxrun41
What non chemical method can be used to keep deer and cats out of the vegetable and the flower beds?

By Florine from Hyattsville, MD
Answers:
What is a Natural Remedy for Keeping Animals Out of My Gardens?
I sprinkle black pepper on the soil periodically (it doesn't rain much here, so that is a factor for you to adjust for). It works for skunks and cats, not sure about deer. (05/02/2010)

By demofi
What is a Natural Remedy for Keeping Animals Out of My Gardens?
Human hair clippings, and, I know it's gross, but a big time farmer told me human urine around the garden. It has to be replaced every few day. He says he puts it in cups. (05/03/2010)

By angelsjones
What is a Natural Remedy for Keeping Animals Out of My Gardens?
Cats hate citrus. Place some orange/lemon/grapefruit peels (or even pieces) around your garden. This is also a great tip for keeping cats away from your Christmas tree. You can also spray lemon scented water around. The cats won't like it one bit. Sorry I can't help you with the deer though.

Thank you for trying to solve your problem without using anything toxic to animals. Some people will tell you to use moth balls, but moth balls will kill a cat and are very toxic. (05/06/2010)

By Needtoknow
What is a cheap way to keep wildlife (rabbits,chipmunks, etc.) out of my vegetable garden? I want to keep them from eating all my produce? I do love animals.

Has anyone heard of using certain brands of soap shavings to keep wildlife (rabbits) away from produce? Or is that snakes? I know mothballs work great for keeping snakes away from preferred areas. They stink, though.

By Trudy from woods of PA

Answers:
Keeping Animals Out of Your Vegetable Garden
I use the dog hair I capture when I brush my dogs. Gather as much as you can and spread it out round the garden/beds. This worked great for me! (03/26/2010)

By SueSueSUe
How can I keep the animals away from my vegetable plants?
How do I keep animals from eating my garden?
Related
© 1997-2016 by Cumuli, Inc. All Rights Reserved. Published by
ThriftyFun
.
Page
generated on August 21, 2016 at 8:20:16 PM on 10.0.0.77 in 7 seconds. Use of this web site constitutes acceptance of ThriftyFun's
Disclaimer
and
Privacy Policy
. If you have any problems or suggestions feel free to
Contact Us
.