Keeping produce fresh may require some special attention to each variety. This is a guide about keeping produce fresh.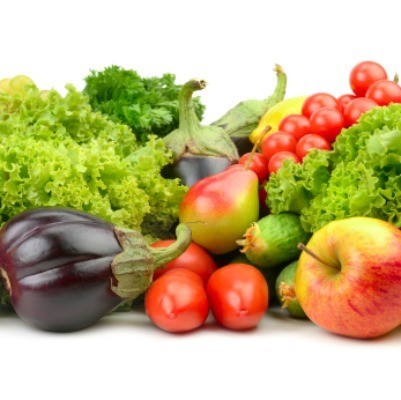 Filter

: All Articles
Sort

: Relevance
I completely stumbled upon this surprise discovery a few years back and I've used it ever since. I was looking for an inexpensive way to store my crafting items, and while in the Dollar Tree, I saw one of those plastic shoe boxes with the lid. I have purchased these before for storage but I paid almost $4.00 a piece for them. I had no idea that I could go to a store across the street and get them for almost nothing.
Anyhow, I love salads and roasted vegetables, but I can't seem to use them all before they start going bad. I had to go out of town once and I had just purchased my groceries - mainly produce, of course. I have an older model Hotpoint refrigerator, and because I don't enjoy cleaning the produce drawers, I thought I'd just throw as much of the produce as I could fit in the shoe box figuring that it's all going to spoil anyhow. That produce was still good after a month and I couldn't believe it!
Now, I just sit the plastic shoe box on the top shelf. I don't even have to bend all the way down, (although I should bend every chance I get) to those deep, no joy to clean drawers at the bottom of the fridge. I buy my produce and I can get everything used up instead of having to pitch it after a week or so. Who'd a thought that a dollar item could save me so much money these past few years.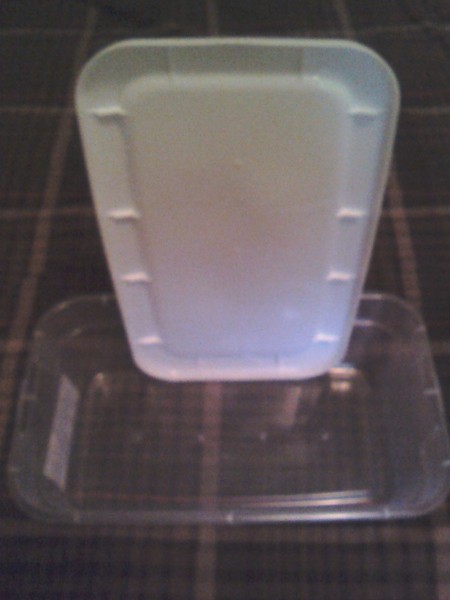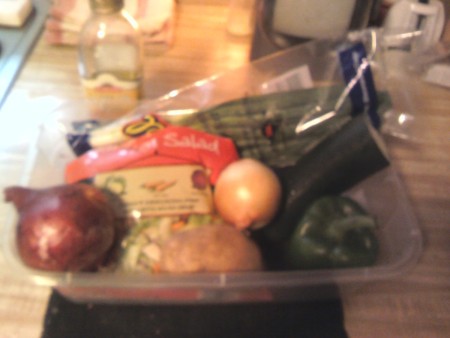 Has anyone tried green bags for produce?
By Recovering Spendthrift from Bellingham, WA
August 26, 2009
0

found this helpful
Wow. I've purchased the "green bags", but not the Debbie Meyer brand. I purchased an "off" brand for only $5. I got six large and six small in one box for that price. I thought they worked quite well. I use them for celery and lettuces.
August 26, 2009
0

found this helpful
Tried 'em and not impressed. Also, the interior is coated with a substance called zeolite ( Google this) that acts an absorbent for the gases that naturally occur when produce begins to rot.
Zeolite is mainly used industrially, in things like detergents and cat litter, even has nuclear applications.
Don't know about anyone else, but I feel like I'm getting enough chemical overload already and don't want any more of it :)
August 26, 2009
0

found this helpful
They're okay. They seemed to work well for soft fruits and veggies (watermelon, summer squash). I got mine because I needed to get something else for a free shipping offer on Amazon. I don't think I'd bother buying them again though because they are a royal pain to wash and , especially, dry. Also the box said you could reuse them for a month and I just don't feel like buying them every month.
August 29, 2009
0

found this helpful
I've never tried them, but I own lock & lock containers that work quite well in keeping veggies and fruit fresh longer. They do not work for bananas, however, if they do go too ripe...in the freezer they go and I'll use them to make bread and pancakes.
Read More Answers...
I was wanting to know how long can you use or keep Fruit Fresh Produce Protector and it will still be good for freezing? I have some that expired in 2008, is it still good?
Diana
August 25, 2010
0

found this helpful
When canning or freezing remember the the old rule. When in doubt Throw it out. Also little lemon juice on the fruit will keep it from turning brown and keep the fruit fresh. The same as Fruit Fresh which is Ascorbic Acid. Lemon juice is also Ascorbic Acid, and is much cheaper. I use the Minute Maid brand in the frozen counter with the frozen fruit juices at supermarket. I have been doing this for years. You can not taste the lemon juice after it been frozen. My preference is that the fruit better with the lemon juice than the Ascorbic Acid.
August 25, 2010
0

found this helpful
Fruit fresh & lemon juice are really only to keep your fruit from going black or discoloring, fruit should not be frozen for longer than probably two months and should be thoroughly defrosted of all the water before using them again put them in a colander in the sink for a while and just let them drain for about an hour until the ice has melted and the ice water has drained do not wash them again then use like fresh, good luck.
Whenever I buy grapes, I always wash them right away for an easy snack to grab. To ensure they stay fresh as long as possible. I always stick a couple folded up paper towels in the bottom of the bowl or zip-lock bag.
I do the same with green peppers after I have washed and cut them up. Even slices of cantaloupe stay fresh much longer after I have done this.
By Vicki from Monroe, MI
Many of us have a habit of washing produce before putting it in the refrigerator after we buy it and get ready to store it. I was surprised to hear that what I thought was a good habit in doing so is actually not a good idea. Wet produce can harbor a lot of bacteria, because it is wet. It is better to wash it well when preparing it to eat right away.
By Linda from Bellevue, N.E
This is an answer to the keeping celery fresh inquiry, but it will work for MOST produce. I sold produce for over four years I was called the Produce Queen, so I know what I'm talkin' about :)

The key is first to buy quality produce, the better the condition, the better it keeps.

Shake off excess water, this is a primary reason that produce ROTS. Put it in a plastic bag, it could be a grocery bag or a clear produce bag you bought the produce in.

Then put in a couple of paper towels. Sorta wrap them around the produce, for example, for parsley I swaddle it in a couple paper towels. Monitor the produce for condensation, especially when you first put it in the fridge. Change the paper towels if they get soaked and replace with dry ones. Yes, this WORKS. It saves the produce and is worth the paper.

Be sure to monitor and cull or cut off any browned or spoiled parts, if you keep it for some time.

And, here is an IMPORTANT point. If you treat your produce (and food) with the appreciation and respect due food (as it offers its life force) THAT too is a very good preservative. I VERY SELDOM need to throw anything out. If I have surplus that I will not eat, I pass it on to a friend. We're talkin' THRIFTY, no waste.

By Pippiherrlein
Answers:
Keeping Produce Fresh
Great info! Thank you! (03/08/2005)

By Guest
Keeping Produce Fresh
My sister taught me a trick: when she buys produce, she always takes a bunch of extra plastic bags. When she gets home, she takes everything out of the plastic bags she put the stuff in at the store and puts it in a colander and leaves it there to drain all of the water. When the stuff is thoroughly dry, she puts it back in the new bags. I use Tupperware FridgeSmart containers, and they work wonders, too. I have been able to keep stuff perfectly fresh for weeks. If you want stuff to last, do not buy organic produce. Organic strawberries in particular go bad very fast. Unless you plan to eat them by the next day, don't buy them. Organic carrots, however, taste infinitely better. (03/18/2005)

By skbeal
Keeping Produce Fresh
I have done the trick of wrapping celery in paper towels and yes it works well. Celery lasts me quite a while but I have found it lasts better if I place in a spot other than the crispy drawer of the frig, ot sure why but that is what I've found. I love fresh produce and hate to waste it so am hoping more tips will be posted as how to keep it all fresh longer. I know tho, do not store fresh tomatoes in the frig, it ruins their flavor and they go bad sooner. (03/28/2006)

By Debbie52
Keeping Produce Fresh
The best I have found for carrots and celery. Clean them up when you get home and store in cold water. They are ready to chop or snack when you need them, and they last quite a while. (03/28/2006)

By camo_angels
Keeping Produce Fresh
There are a few ways to keep many things fresh, I have found the best one is to invest in a vacuum sealer, especially if you buy fresh items in bulk. (05/02/2008)

By Jim C
Keeping Produce Fresh
I've learned that you can get green leaf lettuce or turnip greens to last longer if when they start to look like they are wilting, trim the ends off and set them in a bowl or sink of warm water. After trimming the ends you will see a white substance come from the roots and that is what they call "bleeding". After a few minutes of them setting, remove them. Then store them in a cooler or a refrigerator overnight. Be sure you shake off as much water as possible before storing them as well as pulling off any brown leaves. The next morning when you remove them from the cooler or refrigerator, they will look FRESH! and be FRESH! (10/23/2008)

By Produce Manager
Keeping Produce Fresh
How about those cotton bags you can get at the store? I bought one for my lettuce. (12/13/2008)

By
Has anyone used those green plastic bags for storing produce? Do you keep the bags of fruit and such in the fridge or on the counter? In this hot weather I would think the fridge would be best? Please share comments and experience. Thanks to all.

Edith from CT
Answers:
Using Green Plastic Produce Bags
I found some of those bags at the Dollar General Store for five dollars a box. Bananas stay free of black spots much longer and the veggies I keep in the frig have all done well. I do notice I watch all my produce more closely than I used to because, according to the box, if the bag gets damp inside, you need to wipe the wetness out. So I guess you could say I like them. (07/24/2008)

By Nan
Using Green Plastic Produce Bags
I use the green bags all the time. I mainly use them in the refrigerator for produce and fruit. They work great on most fruit except bananas, the skin on them stays nice looking, but the inside of them turns to mush. They keep veggies nice and fresh too, except make sure they are fairly dry when you put them in the bags. I have had peaches in the fridge for 1 1/2 months in them and they are still as good as when I bought them. Give them a try and I hope you like them as well as I do. (07/24/2008)

By Dawn
Using Green Plastic Produce Bags
I use the bags wherever I would store the food without the bag. Put the food into the bag and "loosely" twist or fold the top closed, don't clip or fasten it. As an experiment, I left part of a head of lettuce in one for about a month. It was still edible after all that time. I did not wipe out the inside of the bag and the lettuce did not get all slimy like it does when not eaten quickly enough. I have also used them for tomatoes, carrots, strawberries, grapes, and bananas with very good results. (07/24/2008)

By skinney54
Using Green Plastic Produce Bags
My wife thinks these bags are good; not great. I think they are a complete joke.
It is necessary to take the fruit or vegetables out of the bags each day and dry the inside of the green bags with paper towels to remove the moisture? (07/24/2008)

By jastokes
Using Green Plastic Produce Bags
Surprisingly and by accident I found that wrapping my iceburg lettuce in red plastic wrap kept it fresher much longer than any other storage method I used previously. I don't know why, I just know it did. Maybe the secret is that the plastic is colored. (07/24/2008)

By beachbum757
Using Green Plastic Produce Bags
I have used the green bags for 4 months and been very happy with them. I do not wipe the inside each day. The extended life, of fruits and vegetables, is really helpful to me, as I live alone, and it takes a while to eat some things. I think they are worth the investment. I also keep them in the fridge. (07/24/2008)

By Carla
Using Green Plastic Produce Bags
I've been using the green plastic bags for some years. They are great for storing bread and cakes, too. Best kept in the fridge. (07/25/2008)

By barbara pennell
Using Green Plastic Produce Bags
I have these bags and they do work well. I usually put a paper towel in the bag and that takes care of the moisture. I also use zipper type bags with paper towel in them (replace every few days) and they work just as well. My mother swears by these green bags, however, I can use zipper bags and be just as happy. (07/25/2008)

By
Using Green Plastic Produce Bags
I use the green ones and they are fantastic. Use both in refrigerator or dry cupboard storage. With whole fruit leave the bag open. Cut-up food would be better contained; however, don't tightly clip. Since the green bags only come in a couple of sizes, I also use Ziplocs. As with any plastic bag, reduce the moisture that may be added or accumulate. To keep it in check, I dry off as much of it as possible, then add a paper towel and leave it in the bag.

Consider this if you are storing cheese: When first using a brick or cube of cheese, use a paper towel as a holder when you grate or cut it. The towel is a protective holder that acts as a barrier against the bacteria that would transfer from your hand to the cheese. Before storing in a plastic bag, wrap the cheese in a towel first. My guess is that both the bacteria from the hands and any moisture are handled quite well by the paper towel. I have kept cheese by this method much longer than any other.
(07/25/2008)

By simplify
Using Green Plastic Produce Bags
The green bags seem to work well on some things, and not well or others. For the most part, I am pleased with them. Our Grandson (who lives with us) has a Green Iguana. These Iguanas eat fresh veggies two and three times a day. They eat better than we do sometimes. The main things are greens: mustard greens, turnip greens, collards, and kale. By purchasing these in very large poly-bags at Sam's and Dollar General Market, I can save money using the green bags.

Before I started using the green bags, we could only buy greens by the "bunch" and even keeping them well refrigerated, they didn't last very long. They got "mushy" and "wet". We were buying the Iguana produce nearly every day. By using the Green bags, the contents of those large bags will last a week, and often more. This is great. The Iguana is happy, and we are happy that we don't have to shop every day. Bananas do last longer in the green bag. I hate to admit it, but they do. Snow peas, yellow squash, blue berries, turnips, and bell peppers all do well in green bags. Strawberries just don't last, no matter what you put them in. (07/25/2008)

Using Green Plastic Produce Bags
My Tupperware for fruits and veggies really extends life of all, they have ridges on bottom and have vents and you set it at what you need for certain things. It really works great. I have saved money on fruits and veggies which I used to have to toss. This is a great money saver. (08/01/2008)

By meoowmom