Keeping Vegetables Fresh
Solutions
Share on ThriftyFunThis guide contains the following solutions. Have something to add? Please share your solution!
I had a problem with my cucumbers going bad faster than I thought they should but I wasn't sure why. They started smelling like they were being pickled, when saved in a container and sliced ready for my next snack. I wrap everything in romaine lettuce, if possible. It was soggy not crispy. I was having problems and had seen different shows on things like this but not exactly. I eat all fruit, salads and veggies. They are expensive and need to last until the next shopping day.
I decided to put a folded paper towel under the cucumber slices. It helped absorb the extra moisture from slicing them ahead of time. It worked so I did it with the lettuce also. I washed it and wrapped paper towels around it. I put in the fridge and it stayed crispy and fresh.
With celery, tomatoes and peppers, put a sponge in with them. It absorbs the moisture. You can put it in the crisper. Put two in if larger or packed (like mine). When needed, rinse and put in microwave for 2 minutes. This kills all bacteria. Then put them back in.
With fruit it is not the same. I wash it before storing. After washing, use paper towels to absorb any dampness left. Also use micro fiber cloth, they stay fresh much longer. If my fruit starts to go bad, I just put it the the freezer until I'm ready to eat it. Now I enjoy eating an organic, crispy and fresh tasting diet.
Source: Trial and error. I used an idea and just made a twist, and it worked. I had seen sponges stored with in dry things so I tried it on damp ones with the same outcome. Make sure you kill germs after each week, so no mold grows.
By Luana M. from San Diego, CA
I save all my empty cereal bags (the linings from boxes), making sure all the crumbs are cleaned out. I use these to store my vegetables. You'll be amazed how long vegetables last in these bags. Just fold over top and paper clip. You can add a damp paper towel if needed. They are also useful for baked goods. Refrigerate or store the product as you would anyway.
By Elgie from Santa Barbara, CA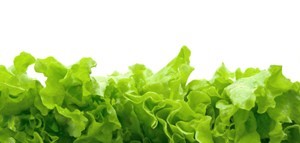 I have found that you can keep all your vegetables fresh longer if you remove the cores and seeds from them as soon as possible after you purchase them.
Celery
When I buy a stalk of celery I bring it home and wash it and cut the bottom and tops off the stalks and place them in a ziplock bag in the refrigerator. They keep for a good long time before they start to wilt.
Lettuce
I also remove the cores from all types of lettuce and I like to go ahead and tear it into pieces so when I get ready to make a salad all I need to do is get out as much as I need for a bowl or 2 of salad. This is also much cheaper then purchasing the pre-bagged lettuce they have for sale in the stores. You should save the center leaves on the heads of lettuce to put on sandwiches. You can also put these in ziplock bags and they keep for quite some time this way.
Peppers and Cantalope
When I buy Bell Peppers I cut them in half and remove the seeds and soft membrane and then they go into a ziplock bag for future use. This works well for Cantolope and other melons if you remove the peeling and all the seeds and soft membrane you can either slice or cut into cubes and store in the refrigerator for future use in ziplock bags.
With the cost of fruits and vegatables now I try to do everything I can to cut corners and still have fresh fruit and vegatables on hand to eat.
Questions
Ask a QuestionHere are the questions asked by community members. Read on to see the answers provided by the ThriftyFun community or ask a new question.
Recently I read the posts on cleaning refrigerators with vinegar and water. I did that and now my veggies are not staying fresh for longer than a couple of days. Can someone tell me how to solve this problem?

Christina from Tempe, AZ
Answers
By Harry (Guest Post)
July 30, 2008
0

found this helpful
You may have to wash the frig again not using vinegar. The problem may be that acetic acid is made from vinegar. Acetic acid has a pungent odor and is used in making drugs, dyes, plastics, and fibers.
By guest (Guest Post)
July 30, 2008
0

found this helpful
Check to see if you bumped the thermostat controls when you cleaned. Check that the settings are where they were/need to be.
By (Guest Post)
July 30, 2008
0

found this helpful
You probably knocked the humidity settings. Veggies need to be on high and fruits on low. If you have it wrong they won't keep.
Answer

this Question

...
When I buy fresh cauliflower, it seems to discolor fairly quickly (appears to spoil more quickly than say broccoli). If cauliflower is used in a salad with a dressing that coats it, would it "last" longer? How long would it be "good" if refrigerated?
By Frances P.
Answers
January 12, 2012
0

found this helpful
Go to stilltasty.com
It will tell you the shelf, fridge, and freezer life of all products. You can find all produce items and how long they will last under all circumstances.
Answer

this Question

...
May 22, 2018
0

found this helpful
Some prepared vegetables can be stored in cold water to maintain their freshness. This is a guide about keep celery and carrots fresh for weeks.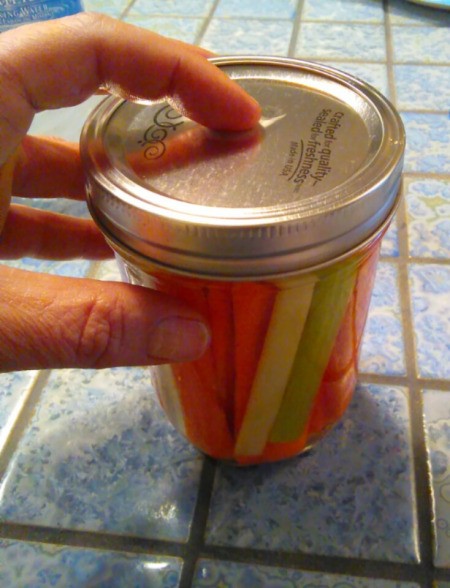 March 3, 2016
0

found this helpful
Cauliflower can be frozen or stored for a few days in the refrigerator. This is a guide about storing cauliflower.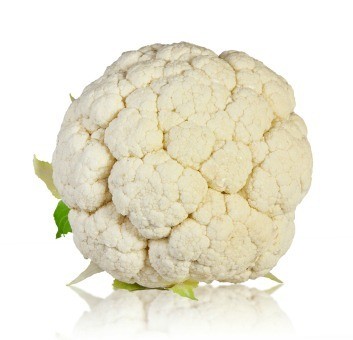 Related Content