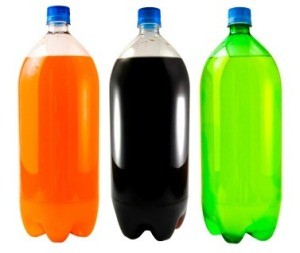 Once you have opened that can or bottle keeping it carbonated can be a challenge. This guide is about keeping soda fresh.
Ad
---
Solutions: Keeping Soda Pop Fresh
Read and rate the best solutions below by giving them a "thumbs up".
Always store 2 litre bottles of soda, once opened, on their sides in the fridge. As long as there is enough soda in the bottle to cover the cap, the soda will keep its fizz.
By Jo from Riverside, RI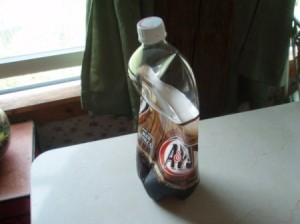 This is something I have done forever but always gets a question when someone sees the squeezed bottle in my refrigerator. We don't drink soda quickly in our house so I squeeze out the air from my soda bottles then seal them to reduce air inside and keep them from going flat!
It might be done by everyone, I don't know, but I thought it was a simple but good idea!
By AHA! from NE Pa
To keep canned soda after opening, place a small piece of plastic wrap on the can with an elastic band. It's just like a top.
By Paul
Give a "thumbs up" to the solution that worked the best! Do you have a better solution? Click here to share it!
Archives
Thrifty Fun has been around so long that many of our pages have been reset several times. Archives are older versions of the page and the comments that were provided then.
Instead of throwing away half a can of soda or leaving it to become decarbonized, place a balled up piece of foil in the drinking hole sealing off the majority, if not all, of the can. Place it in the fridge. Two days later, your soda still has that satisfying "fizz". Thanks to Grandma.
Amanda