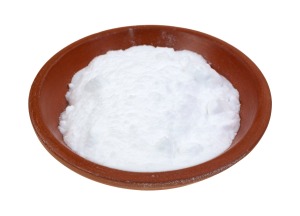 What is the difference between washing soda and A and H baking soda? I am wanting to make the ivory laundry soap, as it is the only type soap my husband doesn't have an allergy to.
Mary Kay from Fort Benton, MT
Answers
By gretchen (Guest Post)
August 25, 2008
1

found this helpful
I found A&H washing soda at my local Publix super market (in Florida) also the washing soda makes my detergent suds up more in my high efficiency washer is this normal?
By Jeannie (Guest Post)
August 28, 2008
1

found this helpful
Bonnie mentioned how pool companies don't want you to know about certain grocery items that you can use to help maintain your pool. How true! A friend of mine recently told me about the BBB Method for keeping your pool pristine and saving hundreds of dollars a season! It's been a week now and my pool has never looked better! The difference in clarity and savings is phenomenal. I use 20 Mule Team Borax to boost my PH, liquid bleach (cheap 6% stuff -- Walmart brand) and baking soda to boost my alkalinity. There is a website called poolcalculator.com that tells you how much you need of everything. If anyone is interested in learning more just do a google for BBB Method. Lots of great sites and very friendly helpful people.

October 30, 2008
0

found this helpful
You can buy Washing soda at your local southern states of farm supply store. It is commonly known as soda ash. I comes in large quantities so share with your friends and split the cost.
Washing soda is sodium carbonate and shouldn't be comsumed. we buy a large bag and split it with frienda to defer the cost
By Julie (Guest Post)
November 2, 2008
1

found this helpful
I read on tipnut.com if you heat baking soda to 350 - 400 degrees it quickly turns into washing soda. I boiled my water while watching the temperature, once the water heated to 355 I added baking soda. Much to my surprise it quickly became soapy. There's just one thing, you need to have a deep boiling pot because when you add the baking soda it reacts like a volcano. Other than this my recipe came out great and my clothes are CLEAN.
By durson1 (Guest Post)
December 4, 2008
1

found this helpful
I would like to know how the first Post accomplished this: "water heated to 355"
Since water turns to steam at 212. Unless it was in an extremely high pressure chamber.
By april guest (Guest Post)
February 3, 2009
0

found this helpful
I noticed my box of 20 mule team according to the box contained sodium tetraborate decahydrate and my Safeway [grocery store brand] Oxyclean contained sodium percarbonate and sodium carbonate. So would it be a safe guess that the oxyclean products are the new washing sodas?

April 17, 2009
0

found this helpful
In response to April Guest's post:
20 Mule Team is borax (sodium borate, sodium tetraborate, or disodium tetraborate), not washing soda. It's important not to confuse the two! In fact, some cleaner recipes use both of them.
The most common washing soda you'll see in grocery stores and the like is Arm & Hammer Super Washing Soda. It is also called soda ash, but its chemical name is sodium carbonate. It's not the same as baking soda, though, and is more caustic.
As for Oxy Clean, it is an oxygen bleach. If its main ingredients are sodium percarbonate and sodium carbonate, that's just hydrogen peroxide and washing soda! (Sodium percarbonate is peroxide and washing soda.) Interesting that's Oxy Clean is so expensive....

July 20, 2010
2

found this helpful
Baking soda is sodium bicarbonate (NaHCO3). If it isn't sodium bicarbonate, don't ingest it or use it for cooking. It can be used for baking, as well as added to the laundry. In fact, since Dial Corp. began sneaking down the size of their boxes of 20 Mule Team Borax some 15 years ago while leaving the price the same or even raising it, I've been boycotting their product. Instead, since we have very hard water where I live, I buy a 10-pound package of Arm & Hammer baking soda from Costco and leave that next to my washing machine, adding about 1/2 cup to each load as a water conditioner and detergent booster.
It works fine. When I need some baking soda for other purposes in the house, I go to the box in the laundry area and get some. It's not how many carbonate groups there are in the molecule, it's the sodium that does the job.

September 16, 2016
0

found this helpful
Technically Oxyclean with sodium percarbonate is washing soda, but with hydrogen peroxide added.
September 23, 2016
0

found this helpful
D/f b/t washing soda and soda

July 22, 2018
0

found this helpful
Impossible!! Water stays at the boiling pt temperature once it reaches it, which is about 212 degrees. Turning up the flame only makes it boil faster - it does not raise the temperature of the water.
Water above 212 degrees is steam -and- no longer a liquid.
Answer

this Question