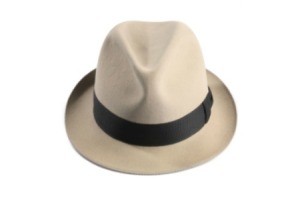 If you have a lot of hats, finding a good way to organize them can be frustrating. This is a guide about organizing hats.
Ad
---
Solutions: Organizing Hats
Read and rate the best solutions below by giving them a "thumbs up".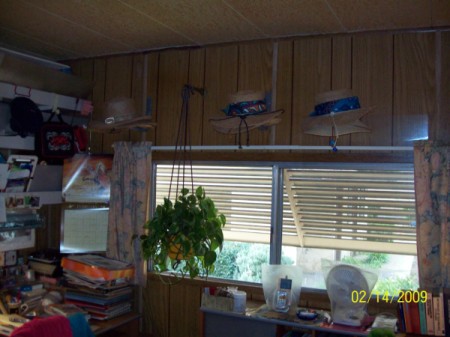 This is an inexpensive way to display or store hats. The cost: hanger $1.29, cap 30¢, bolt/nut 30¢, jug of white vinegar $1.99, but you use the vinegar so the jug is free.

Approximate Time: half hour
Yield: one
Supplies:
1 one gallon jug - I used a white vinegar jug ($1.99)
1 1/4 x 1 1/4 inch round head Phillips machine bolt and nut to fit ($0.30)
1 3/4 inch cap - sold for plastic pipe ($0.30)
1 Hanger Jumbo Storage" It might be called something else, like a ladder or bike hanger. I got mine at the Tractor Supply Store for $1.29.
1 1/4 inch bit for your drill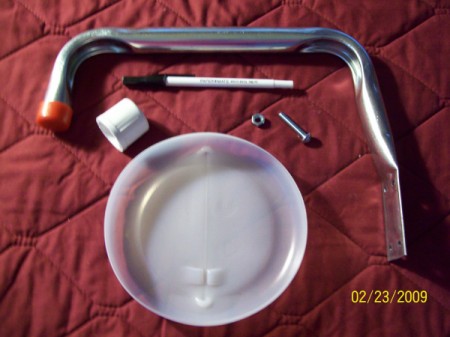 You can order the hangers online from the Tractor Supply Store at: http://www.tractorsupply.com SKU #3524150

Ad
---
Steps:
Cut the bottom off the plastic jug about an inch from the bottom and drill a hole in the center of this piece.

Drill a hole in the center of the plastic cap.
Use the bolt to fasten the jug bottom and the cap together.


Remove the red plastic cap from the hanger.


Slip the cap/bolt/jugbottom assembly over the place where the red cap was. The long bolt helps steady the whole thing on the end of the metal piece.

Attach this assembly to your wall.
I put mine over my windows where the hats won't be in the way. You could paint the hanger or cover it in macrame or polymer clay or even knit a cover for it!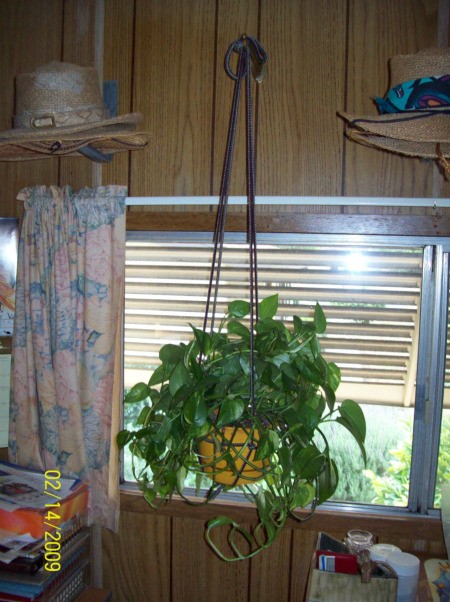 By DeBushe [19]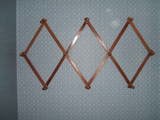 Here's a great way to organize your hats or necklaces and bracelets using a wooden expandable peg rack that can be purchased at the dollar store. My hubby uses one to hold his many hats, and my daughter has one on the back of her bedroom door to hold her many necklaces and bracelets.
By Momof1 from Wilkesboro, NC
I own and wear a lot of hats and enjoy the beautiful hat boxes that I have too. It can become labor intensive to find the hat for the season. Solution: I photographed every hat and glued the photograph to the outside of the hat box. Now I can find the hat I wish to wear quickly!

By VLHG

Post your ideas below.
Give a "thumbs up" to the solution that worked the best! Do you have a better solution? Click here to share it!