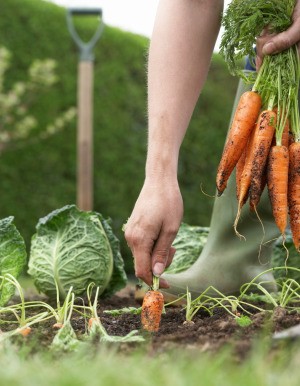 There are many benefits that can be had by planting vegetables together, also known as companion planting. This is a guide about planting vegetables together.
Solutions
Share a solution for this guide today!
Questions
Here are questions related to Planting Vegetables Together.
We want to build a raised garden next spring and had heard that there are certain vegetables that grow well together, the "three sisters", but we can only remember corn. Does anyone know about this or have suggestions?
The bed won't be very big as we have a lot of trees and we're short on sunny locations. Any and all thoughts, suggestions, trial and error comments are welcomed! This site has been a wealth of information over the years and we appreciate all of you!
Hardiness Zone: 6b
By Teri from St. Louis
---
Most Recent Answer

By Allison09/10/2010
I'm not sure about what to put in it, but I just saw this on building a raised bed. Hope it helps!
http://www.cheapvegetablegardener.c ... o-build-raised-vegetable-garden.html

I am looking for tips on sister planting which is sometimes called Indian planting. Does the space between the rows of food produce less if the rows are closer together, and what other foods produce well when planted together in the same hole like corn, beans, and squash?
By Delilah
---
Most Recent Answer

By Karen H. [10]08/16/2011
Thanks for such a Great List! I'll take heed. : )