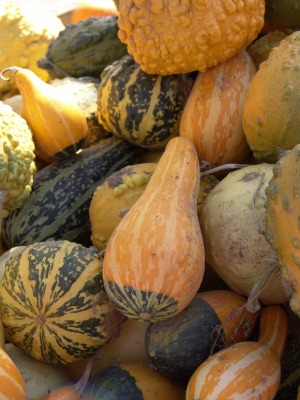 Proper preservation of ornamental gourds can keep them looking good for a long time. This is a guide about preserving ornamental gourds.
Ad
---
Solutions: Preserving Ornamental Gourds
Read and rate the best solutions below by giving them a "thumbs up".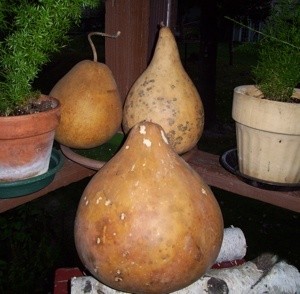 Purchase small gourds to use this year and then allow them to dry for next year. Small gourds take several months to dry so better get started now. Mold on the gourds is a natural part of the drying. Store in a cool place with plenty of room to rotate them often. Use rubber gloves as the mold on some may irritate some people. Check with your local produce departments in the supermarket to see if they have any left over after Thanksgiving or Halloween they would like to get rid of.
Once dry they will be very light in weight and you will be able to shake them and hear the seeds. Now that they are dry, use rubber gloves to wash with a bit of Clorox and dish soap. It takes some elbow grease to get them clean. Allow them to dry.
Once dry, paint with acrylic paints. When dry and painted to your liking, spray well with several coats of poly. Spray either matte finish or satin. They will last for years to come. Mine are about 10 years old. Store and make sure no critters like mice can gnaw on them to get to the seeds inside.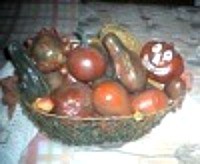 By Cmcmamo from Ballwin, MO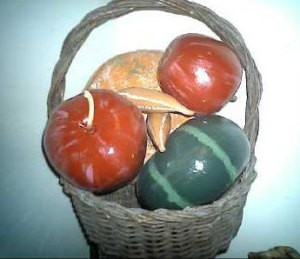 Let your fall gourds dry after October and Thanksgiving use. Clean and paint back to what they looked like when they were first used. You will have gourds for years to come to use with out rebuying.
Connie - Ballwin, Missouri
We happen to have an old swing set in the backyard. So this year, I took the gourds off the vine, and took a hammer and long nail and punched 4 holes in the bottom of the gourds. Took twine and attached it to the stems and hung the gourds on the swing set and let the sun dry them. They are drying just fine. Last year I put them in my basement and had a mess on the floor as they dripped from the holes in the bottom, and lost quite of few from rot.

By Pat from Solley, MD
Give a "thumbs up" to the solution that worked the best! Do you have a better solution? Click here to share it!
Questions
Here are questions related to Preserving Ornamental Gourds.
How do I preserve ornamental gourds so they don't rot and you can use them for over a year? Is this possible?
By Julie from Chicopee, MA
Ad
---
---
Most Recent Answer

By Pat [11]10/06/2010
Ornamental gourds are marvelous for making decorations. My son is a gourd artist and has won prizes for his work, which is mostly Native American designs. He even made a very life-like papoose from a large one. They can be carved with a knife or dremel, and painted.
Good luck
Pat