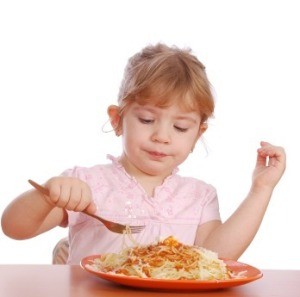 Tomato sauce can leave stubborn spots on your clothes. This guide is about removing spaghetti sauce stains on clothing.
Ad
---
Questions
Here are questions related to Removing Spaghetti Sauce Stains on Clothing.
How do you get spaghetti stains out of a white Polo shirt?
By DK Grammy
Ad
---
---
Most Recent Answer

By Louise B. [5]11/02/2011
I would use a stain remover, whatever you usually use. Dawn dishwashing soap, Shout, whatever, and if there is anything remaining, I would use a chlorine bleach. It is a white shirt, it should be fine to use bleach.
What is the best way for removing a fresh tomato juice stain from clothing, before laundering? 100% cotton t-shirt (pink).
By AuntieBim from Hart Flat, CA
Ad
---
---
Most Recent Answer

By koolkat10/05/2011
After many attempts to remove tomato sauce stain from a white shirt, with Oxy Clean, bleach, Clorox2, Spray & Wash stick stain was still visible. The following day, I finally got it out after using the liquid dishwasher detergent with an ice cube, then blotting it with vinigar to get the stain out!! : ) My last attempt would have been to soak it with lemon juice put it in the sunlight.
How do I get spaghetti sauce out of clothing?
By VJ
---
Most Recent Answer

By Sheilah Link [5]07/09/2012
I apply Dawn and a little water and let in soak in, even overnight. Don't rub; that will just work the stain in deeper. Then I wash as usually, but watch the rinse as Dawn makes gobs of suds.
I have spaghetti stains on my work shirts. I'm not sure, but that is what the colour of the stain looks like. Without knowing that they were on there, I washed my clothes. Now that they are dry, I find the stains! Anyway of removing them now? I have tried re-soaking then re-washing, but no luck :(
Maree
How do I remove a tomato sauce stain?
By cag
How do I get a tomato sauce stain out a white dress? I tried putting Fairy liquid on it and the put it on a wash cycle.
By Helen from Edinburgh
How do you get spaghetti sauce out of a white sweater?
By Nancy from Orinda, CA
Solutions: Removing Spaghetti Sauce Stains on Clothing
Do you have knowledge about this guide topic? Feel free to share a solution!
Archives
Thrifty Fun has been around so long that many of our pages have been reset several times. Archives are older versions of the page and the feedback that was provided then.
How can I remove a spaghetti sauce stain from white jeans?
Tweety from Saint Louis, MO
---
RE: Spaghetti Sauce Stain on Clothing
Spot Shot the carpet cleaner, blue can with orange lid. I find it works pretty good for a lot of really odd stains. Try the Queen of Clean website, google her name, she is from Arizona and has some really good tips. She is the one that I got the Spot shot info from. Greased Lightening works good too, it's a cleaner, but can use on clothes. My Mom is a chef and swears by it. (10/15/2006)
RE: Spaghetti Sauce Stain on Clothing
I got some spaghetti sauce on a blouse of mine. I tried everything like alcohol, hydrogen peroxide, awesome, and you could still see the stain. I tried Dawn dish washing liquid on it and the stain came right out. (10/17/2006)
By magic5
RE: Spaghetti Sauce Stain on Clothing
Tried shout, hydrogen peroxide, grease lightning, but nothing worked. Couple of drops of Clorox cleaner with bleach, and I have my white blouse back again. (04/21/2007)
By Kamaram