Balloons add a fun, festive air to parties, picnics, and are also a great gift. However, they can be quite expensive. This is a guide about saving money on balloons.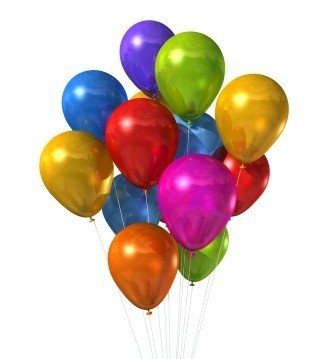 Filter

: All Articles
Sort

: Relevance
How do I make homemade balloon weights for graduation?
By Pam from MT
Answer
Was this helpful?
Helpful?
Yes
I would find a smooth, nice looking rock, paint a face on it, and wrap it with shiny wrapping paper. Then tie tie balloons string to it along with some curling ribbon or other decorations. When the balloon has lived out it's usefulness the rock can become a "pet" rock.
Reply
Was this helpful?
Helpful?
Yes
Read More Answers...
When you have to inflate a bunch of balloons for a party, use a nebulizer with the tubing attached. Just remove the mask and voila, you have your own balloon inflater. Quick, easy and saves a whole lot of breath.
By tammie from Auburn, GA
Helium balloons to decorate a party are expensive, and you have to get or fill them on the day of the party. Mylar lasts longer, but is way more expensive. Instead, buy a bag or 2 of latex balloons and a spool of curling ribbon, fill the balloons ahead of time, tie with ribbon, curl the ribbon that hangs down. Then make a circle of Scotch tape, put it on the top of the balloon and stick it on the ceiling.
This works best with standard height ceilings, of course. I did this at a vacation condo the day before the birthday girl arrived to find balloons "floating" all over the unit. Quite a hit! It looked very festive for the cost of a few bags of balloons, some ribbon and tape (under $10, if I remember).
By Linda from Vista, CA
Comment
Was this helpful?
Helpful?
Yes
A pal, who has several parties a year, told me it's cheaper in the long run to buy a tank of helium and your own balloons, than to have the store blow up the balloons for you or to rent a helium tank.

<p>When you're finished with the tank, just sit it out on the curbside with your trash for pickup, as they're not returnable like the ones you rent.

By Terri H.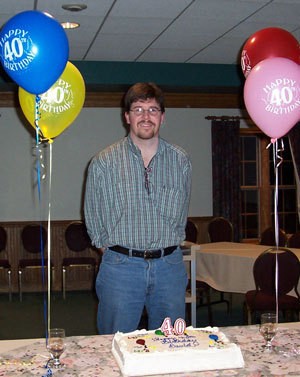 For my husbands 40th birthday, we were on a tight budget. Instead of purchasing weights for the dozen balloons that I bought, we tied them to water glasses with a stem, and put a bit of foil confetti in the bottom of each glass, and then sprinkled some on the table as well. The effect was elegant, yet cost very little. The party was huge success!
By Katharine Barrett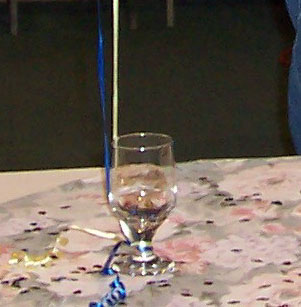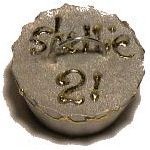 Making your own balloon weights allows you to customize the look of them. You can choose the design and the colors to match the event.
Supplies:
jelly molds
Plaster of Paris
paints (optional)
strong wire
Instructions:
Mix your Plaster of Paris and pour it into your molds. Your molds need to be flexible in order to get the plaster back out again.
Just before it sets, place a piece of wire (bent into a "U" shape), into the center. This is the hook you will tie your balloons to.
Once it is solid, paint it with pretty colors. A bunch of balloons look great on these.
Comment
Was this helpful?
Helpful?
Yes
For a party take blown up balloons and using a sponge or foam stamp (circles, triangles, spirals, hearts) dipped in glitter paint, dot the outside of the balloon to give it a more detailed look.
Comment
Was this helpful?
Helpful?
Yes