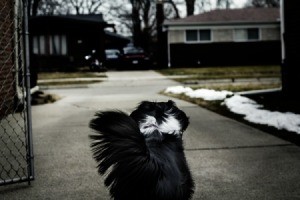 Keeping your dog next to you with out a leash can be a challenge, until you and your pup are trained. This is a guide about training a dog to not run away.
Ad
---
Questions
Here are questions related to Training a Dog to Not Run Away.
My 8 month old male Sheltie has recently decided that he likes to run around the neighborhood, and not respond to return commands. I follow him on foot, get a couple feet from him and he just takes off running! I have never physically hit or spanked him. It's becoming very frustrating.

He stays in the backyard all day by himself. I think he is just at the age where he wants to play and socialize with the neighbor kids and dogs. My husband is furious! He wants to get a shock collar, but I refuse. He was neutered just 10 days ago, but he has done this before that. I need help!

Annie from Severance, CO
AnswerWas this interesting? Yes No
Ad
---
---
Most Recent Answer
By CC [2] 09/19/20080 people found this helpful
My dog does the same thing. She is 16 months old and in heat. She will only ignore vocal commands when off leash in public dog park. I only use a small mesh harness on her and never any collar of any kind. If we are in the bush or on a logging road, alone, she can be exploring ahead or behind but when I call she comes. She will walk right beside me out there too when I tell her to heal. In public, it is a totally different story. It is like she is distracted.It is frustrating. I can't have her off leash successfully yet.

What I am doing now is that when I take her to a park, I hook the 6' leash on her harness instead of the 16' zip line leash. I drop the leash and we walk. I call her and run with her in the field at the park. This way if she sees something more interesting than my calling her or telling her to come, I can grab the leash when she is taking off in the opposite direction, before she runs into any sort of dangerous situation, like a big aggressive dog, traffic or a bicycle etc.

So far I think this is working. I am constantly praising her when she comes and I ignore her when she doesn't. Except to get her leash and lead her in the direction I want her to go in.

I am hoping that once she is spayed that her behavior will change somewhat, a bit calmer, less investigative perhaps. Hopefully listen better. Once she is healed from her spay, Roxy is going to obedience classes for basic command training. I sure hope that helps. She dislikes her harness and I dislike having to put it on her but right now it is for her own good.

Especially in heat and at a dog park.. lol. I am confident that Roxy will come around and listen even better than she does right now, most of the time. When we are in the dog park and she has played catch me if you can, it is when other small dogs were around that she was playing with.

Roxy loves kids too and when she hears them playing in the park, they attract her, just like other dogs do. The park I am practicing in right now has kids as well as the occasional dog. I think within time, Roxy will come on command, whether there are other dogs around or not. I am determined to teach her.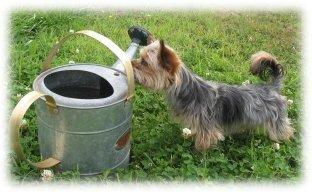 ---
My neighbor has a white American Bulldog, Holly, that is spayed and two years old. Every time someone comes in their house Holly runs past and then runs amok in the neighborhood. I am afraid something is going to happen to her. She is a beautiful and sweet dog, but does seem to need discipline.
What is the suggested advice to break this running out of the door, not listening and then running amok till someone can catch her? Thanks
By Michelle from Des Moines, IA
AnswerWas this interesting? Yes No
Ad
---
---
Most Recent Answer
By Judy [14] 08/12/20100 people found this helpful
As soon as someone comes through the door throw out a doggie bone. Make sure the dog sees it. Once the treat has been eaten teach the dog that there is another treat waiting just as soon as the dog returns into the house. Maybe let the guest give the dog the return bone.
---
How can I get my dog to stop running away and not coming back when not on a lead?
By Ricky from Wagga Wagga, NSW
AnswerWas this interesting? Yes No
---
Most Recent Answer
By Lilian 01/11/20100 people found this helpful
I am not a dog trainer but I remember reading the following. Put dog on a long rope and let him run away. Then tell him "come " if he does not respond, rope him in saying come and when he has reached you, give him a treat. Do this several times every day until he understands what come means and comes without being roped in. After a while you can quit the treat and just pet him when he comes to you.
---
What do you do if your dog keeps running away?

Christina from St.Louis, MO
AnswerWas this interesting? Yes No
---
Most Recent Answer
By (Guest Post) 11/15/20080 people found this helpful
Our dog was a runner. He was a sneaky one. He got out. We don't know how. The gate was secured and the door was shut. He would get out so much that the neighbors just brought him back this time. Then dog catchers got him. We could not afford to get him out. The thing was, he is chipped. The animal shelter never called us or them. I had to call up and ask if they picked him up. For all those who deal with a runner god bless you. We tried it all to keep him from getting out. Nothing worked.
---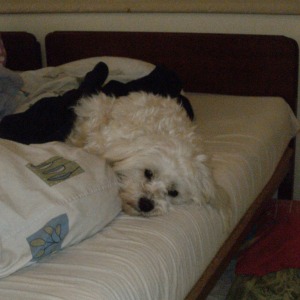 My dog always runs a way; how can I stop him?
Solutions: Training a Dog to Not Run Away
Do you have knowledge about this guide topic? Feel free to share a solution!