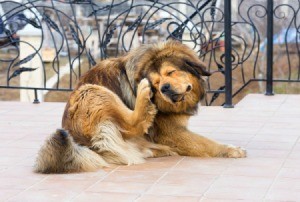 Sometimes your vet will prescribe a medication developed for people to use with your pet. This is a guide about using Zyrtec for a dog with allergies.
Ad
---
Questions
Here are questions related to Using Zyrtec For a Dog With Allergies.
My dog has severe skin allergies and the medication is getting quite expensive. Is it safe to give my dog over the counter Zyrtec? I tried Benadryl and it did not work. He does not have fleas. He is treated with Frontline. Can you please answer my question as soon as possible?
Rebecca
AnswerWas this interesting? Yes No
Ad
---
---
Most Recent Answer
By Johnny R. 1 12/15/20130 people found this helpful
Why do people insist on posting on messages boards when they have no idea what they are talking about? This original poster is scared for the health of their pet. They don't need your opinion or gut feeling, they need a solid answer. Obviously they know they can go to the vet, but they posted hoping for someone that had actually tried what they were suggesting. It is just ridiculous to have to sift through 100 opinions before you get to answer.

That being said, just yesterday my pup (9 month old Golden Retriever) began to seem a bit off... not as excitable as usual and just overall bored with everything. She sleeps with me and in the middle of the night we both woke up and it was clear something wrong. She began pressing her nose into my hand and acting very strange - her nose was running and everytime I would take my hand away she would draw it near. I grabbed a flash light and tried to check out her throat and nose for any visible signs... and there was nothing but I realized that she was very receptive to me trying to open her mouth to look.. way too receptive in fact so I opened it again and realized she was trying to stretch her jaw... almost looked like she was trying to pop her ears.

So long story... well ... long, she was very uncomfortable, and something was wrong. I freaked out and immediately called a friend that owns a vet clinic. She comforted me and- without looking at the dog assessed from what I had told her that it was probably most likely allergies - as I could see no foreign body present and she appeared to just have a deep throat, nose or ear or all- itch. She told me, to my initial disbelief that I could give Lucy up to 10mg of Benedryl.

So I frantically began digging through my medicine cabinets and came up short. I was upset cus I didn't want her to have to suffer the remainder of the night until I could get some, and that's when I noticed I did have 10mg Zyrtec. I asked the vet and with a big exclamation point she relayed that I could indeed give my pup the Zyrtec and that it would help her comfortably sleep as well. I was a bit unsure but trusted her judgement. I broke the 10mg pill in half and fed both halves to her in 2 pieces of cheese.

I kid you not, not 15 minutes later she tilted her head up from the bed to where I was sitting at the computer and had her usual "what are you up to" expression on her face that I that I was ecstatic to see. She almost immediately looked better and eventually drifted off to sleep in peace.

So there you have it. As I dont claim it will work for every dog, I do assure you that up to 10mg of benedryl or zyrtec is perfectly ok to give your pup. Perhaps just for safeties sake, if you do have a much smaller breed, stick to 5mg and go from there.

I hope this helps - lord knows we all just love our pets to death, and I hope that yours is feeling better.
---
My dog has allergies and her vet prescribed Zyrtec. She is also incontinent and I was wandering if the meds make her pee more? The one day we ran out of it, she stayed dry the whole time I was at work. (She wears a diaper when inside). Later that night she was no longer dry. So are there any effects that this could be causing? She is a Poodle, white terrier mix.
By Ps
AnswerWas this interesting? Yes No
Ad
---
---
Most Recent Answer
By Marcie 6 220 05/26/20140 people found this helpful
Having allergies myself, I know that antihistamines can make you thirsty since they dry up your nasal membranes. Drink more, then pee more.
---
I have a male weeny dog who is turning 10 this year. This past fall or a little longer ago, he started getting so congested that he was breathing out of his mouth and getting these scabby pus welts all over his belly. I took him to the vet and they said he has allergies.
Does Zyrtec effect dog's liver and kidneys?
Solutions: Using Zyrtec For a Dog With Allergies
Do you have knowledge about this guide topic? Feel free to share a solution!