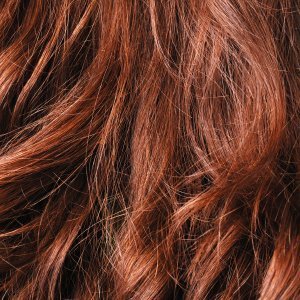 Hair dyes contain very harsh chemicals that can harm your hair. Making homemade hair dye allows you to color your hair more naturally. This page contains recipes for homemade hair dye.
Ad
---
Solutions: Homemade Hair Dye Recipes
Read and rate the best solutions below by giving them a "thumbs up".
I rubbed walnut hulls into my hair strands to give it low lights, as I did not want to dye my whole head. Although one could. It works great and lasts a long time. I discovered this idea while working with the walnuts from our tree and observing how they stained my hands. So I thought I'd give it a try and am very pleased with the results.
By Anne from Green Bay, WI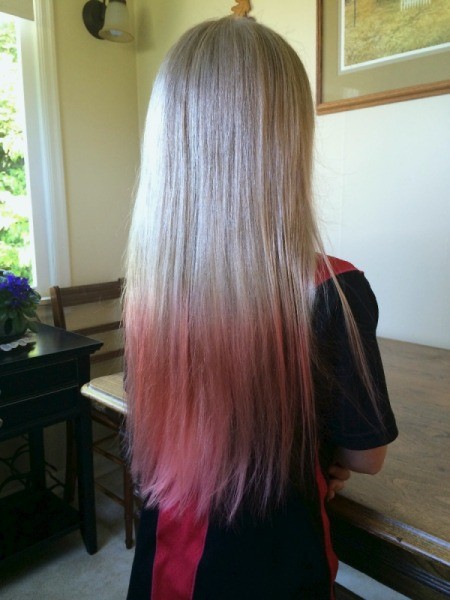 My daughter wanted to color the ends of her hair for the last week of school. The Kool-aid created a very pretty ombre look!
Supplies:
2-3 packets of Kool-aid
6-8 cups water
pot or bowl
old towel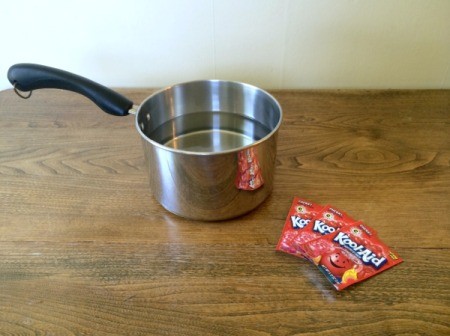 Ad
---
Steps:
Put water in a pot or bowl. Add Kool-aid packets, stirring to combine well.
Wrap towel around shoulders and sit on something that allows your hair to hang into the Kool-aid mixture.
Put as much of your hair into the mixture as you want, and let sit for 45-60 minutes. The longer it soaks, the brighter the color will be.
Squeeze out excess liquid, then rinse hair thoroughly. Continue rising until water runs clear. Then dry hair.
1 teaspoon allspice
1 teaspoon crushed cinnamon
and 1/2 teaspoon cloves in 1 cup water

Strain, cool, and pour over freshly shampooed hair. Rinse off with clear water.

By Suzanne S.
Give a "thumbs up" to the solution that worked the best! Do you have a better solution? Click here to share it!
Questions
Here are questions related to Homemade Hair Dye Recipes.
I need help with going grey gradually.
By Debbie
Ad
---
---
Most Recent Answer

By aescaffi01/07/2014
This really depends on if you have been dying your hair and how much gray you have to begin with. If your hair is really dark or light matters, too.

Chin length bob is a good way to keep some length. Dye your hair as close to your natural hair color as possible... maybe 1 shade lighter 9never darker). As much as you will hate the look, let your roots grow for about 3 months. Have a stylist add a couple of different shades of ashy blonde highlights throughout your hair. Wait 2-3 months and trim a bit shorter and get more highlights. repeat every 2-3 months, but get less and less highlights every time. After about a 1 1/2 years, your hair should be pretty much your natural hair (minus highlights) and you can allow your bob to grow longer if you want.

Best way; My mom stopped dying her waist long hair until her roots were about 6 inches long. She is about 60% gray. Very gray in the front compared to the back.
She chopped her hair super short and 15 months later, she has a chin length bob that looks cute and it's all her natural hair. She cut it twice since the "chop" to even out layers from having had such a short haircut.
Photos
Below are photos related to this guide.
At the beginning of this year, I decided that as much as I liked having dyed red hair, I really didn't like the damage being caused by the over-the-counter hair dye I was buying. The color was great, but losing hair every time I did it, and then dealing with the fade-out was just not worth it. I'd heard a bit about using henna to dye hair and looked into it.
I found a few websites and learned a lot of information about just how damaging commercial hair dye is. When I found the website hennaforhair.com. I decided I'd try their henna. It wasn't cheap the first time because I had to buy 4 packets of henna to dye my hair, which is halfway down my back. I suppose it didn't cost anymore than a salon job though.
I will never go back to commercial hair dyes. My hair is a lovely rich red now. People always tell me it looks natural. It also doesn't fade, so when it's time for a touch-up, I literally only have to retouch my roots, I don't have to re-dye all the rest as I did before.
Hennaforhair.com has other information too on dying your hair brunette, black, or giving it a blondish sheen, all with plants! The henna thickened my hair a bit, which I needed, and it has not been this shiny and lustrous since I was a kid!
Plant dyes are also totally safe for pregnant women, unless of course you are allergic, but allergies to henna are rare. Anyway, worked so very well for me that it would be a crime not to share it!
By Natalie from Washington D.C.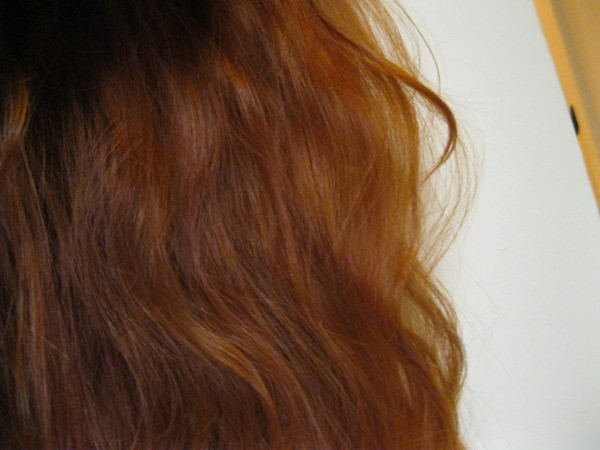 Colored streaks in hair seems to be the "in" thing. My child and the neighbors have used this thrifty method. You take as much hair as you want to color and lay it on a piece of white paper, then simply color with washable markers. There you have it, no peroxide or toxic dye.
By Robyn from Hampton, TN