At the beginning of this year, I decided that as much as I liked having dyed red hair, I really didn't like the damage being caused by the over-the-counter hair dye I was buying. The color was great, but losing hair every time I did it, and then dealing with the fade-out was just not worth it. I'd heard a bit about using henna to dye hair and looked into it.
I found a few websites and learned a lot of information about just how damaging commercial hair dye is. When I found the website hennaforhair.com. I decided I'd try their henna. It wasn't cheap the first time because I had to buy 4 packets of henna to dye my hair, which is halfway down my back. I suppose it didn't cost anymore than a salon job though.
I will never go back to commercial hair dyes. My hair is a lovely rich red now. People always tell me it looks natural. It also doesn't fade, so when it's time for a touch-up, I literally only have to retouch my roots, I don't have to re-dye all the rest as I did before.
Hennaforhair.com has other information too on dying your hair brunette, black, or giving it a blondish sheen, all with plants! The henna thickened my hair a bit, which I needed, and it has not been this shiny and lustrous since I was a kid!
Plant dyes are also totally safe for pregnant women, unless of course you are allergic, but allergies to henna are rare. Anyway, worked so very well for me that it would be a crime not to share it!
By Natalie from Washington D.C.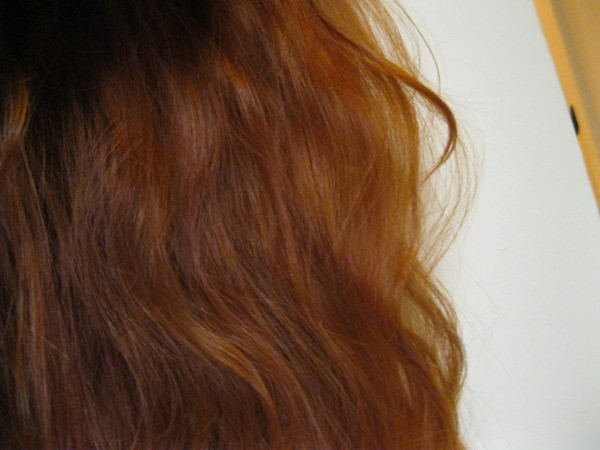 August 12, 2011
0

found this helpful
Thanks for sharing this~ I am going to look into it for my own use. As a cancer patient, I've been told not to dye my hair because of the chemo treatments. When my hair grew back, though, it had/has a lot of gray, so I really wanted to color it. This may be my solution, so thank you!
August 12, 2011
0

found this helpful
Please know true henna contains no harmful chemical additives and there are no color choices other than an orangy red. The lightness or darkness of your natural hair color will determine how true henna will turn out after application.
Anything other than Lawsonia Inermis (an ancient flowering plant) listed on the ingredients label means it has chemicals added that could be harmful to your health. Research exactly what those other chemicals are before using.
I promise I know what I am talking about because I was a hairstylist for 35 years before forced retirement due to health problems.
Here is a photo of how true henna turns out on gray hair and it would be the same results on blondes: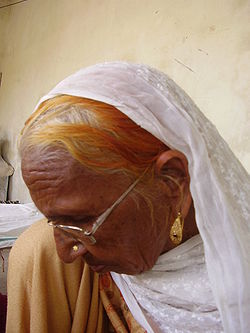 August 12, 2011
0

found this helpful
Thanks for sharing this with us. I am going to look into it, too.
August 13, 2011
0

found this helpful
Just for clarification, I totally agree with what Deeli said about the color created by pure henna. I did not mean to imply that pure henna by itself creates any dye other than an orangey-red (reaction dependent on original hair color of course). Hennaforhair.com explains how mixing henna with other natural plants in certain proportions can give you more color choices. Some colors simply will not be possible for certain shades of natural hair color. My natural hair color is a light to medium brown which is why it looks more auburn in the picture. In the light it has an orange-copper sheen.
August 19, 2011
0

found this helpful
I used henna from age 13 (Mother put it on) until I was too grey about 50+ and had 5 normal healthy chldren. I went from really red to finally a beautiful auburn. What I really liked was that the hairs dye to each particular shade; meaning the light ones are redder than the dark ones which become auburn. Not a great photo attached (was Polaroid), but auburn shows through.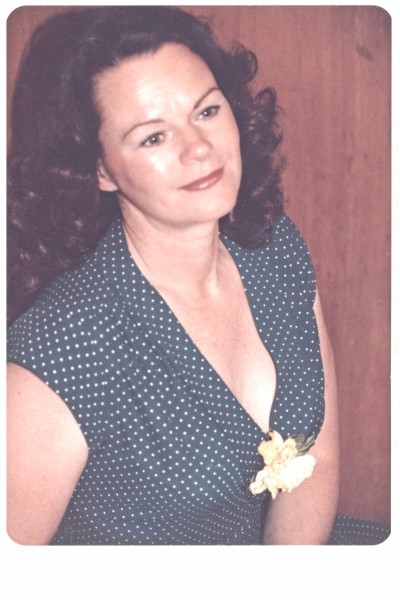 October 23, 2016
0

found this helpful
I have used Hair Conditioner mixed with a tablespoon or two of Instant Coffee this also makes your hair shine and smell nice and the color last until your next shampoo, but can not be used on blondes but does a nice color for brunettes are dark hair my hair was a ash blonde but worked good in between hair colorings