Saving Money On Ziptop Bags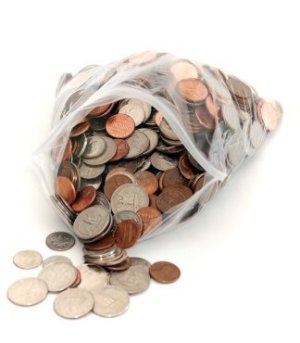 Whether you use Ziplock or generic for your ziptop plastic storage or freezer bags, here are tips that can save you money. This is a guide about
saving money on ziptop bags
.
Solutions
Share on ThriftyFunThis guide contains the following solutions. Have something to add? Please share your solution!
Turn those plastic bags wrong side out when you wash them. It is much easier to get them clean, especially in the corners. When I realized we were paying almost $.20 for one plastic bag in the boxes, I started re-use even more of them. I used to thrown away some of the greasier ones. Now that I turn them wrong side out, I can be sure I am getting them clean.
By latrtatr from Loup City, NE
April 12, 2011
0

found this helpful
libri, I really like your idea so I am going to get my husband to do this for me. I often have more than 1 or 2 to dry after washing so hanging over faucet wouldn't work for me but this would. Also, I don't use really hot water to wash them as it can deteriorate them for further use. I just wash in my dish water before anything else. Thanks much.
Read More Comments
February 19, 2009
10

found this helpful
I wash and reuse freezer bags, except the ones that had chicken in them. I know some people turn the bags inside out to dry. I don't do this because I always seem to tear the ends of the "zippers". What I do is take a section of a "select-a-size" paper towel, fold it in half and put it in the bag, then press the bag flat. You can zip the bag shut if you want to, but this is not necessary.
The towel absorbs the water. Remove the paper towel when bag and towel are dry. Save the paper towel because it can be used in another bag, or for general cleaning. You can keep using the same towel in several bags. Saves money on paper towels and freezer bags. If you use a lot of bags, the savings can really add up. Try it, you will like this method.
By Linda from Bloomington, IL
September 6, 2013
0

found this helpful
Its not good to reuse freezer bags that have already been used for freezing. They are recyclable & therefore release toxins as they age. Better to reuse for all types of storage but just not food. Thought everyone knew this by now-its old news!
Read More Comments
I wash out ziplock bags (freezer and storage) after use. I throw away any that had meat in them that thawed. When done, I fold a section of paper towel and put it in the bag, then flatten the bag. The towel absorbs the moisture. When it dries out, it can be used to put in another wet bag, or for whatever you need it for.
By knitter926 from Bloomington, IL
December 14, 2010
0

found this helpful
I wash and reuse zip lock bags for crafts. There are alot cheaper than buying the bags from a needlework magazine.
Read More Comments
July 17, 2014
0

found this helpful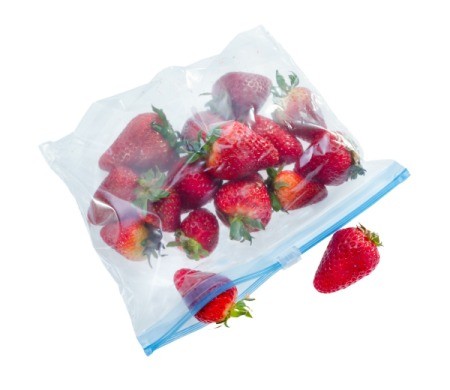 This is a guide about using zip top bags. These baggies can be useful for storing all kinds of foods and things. The ziplock can help keep lunch, refrigerated or frozen foods fresh.
Read More...
Questions
Ask a QuestionHere are the questions asked by community members. Read on to see the answers provided by the ThriftyFun community or ask a new question.
I am thinking about trying to save time in the kitchen by cooking 2 or 3 meals at a time and freezing them for later in the week. What is the best thing to freeze spaghetti in? Should I invest in the expensive freezer bags or can I use the freezer bags at the Dollar store?
By Onesummer
August 5, 2009
0

found this helpful
I have used both brand and dollar brands. None work as well as I would like. I am asking the family for a 'seal a meal' type device for Christmas. A friend has one, and it has saved her a lot of food, much more than the cost of the machine and the bags that go with it.
August 5, 2009
0

found this helpful
I personally think that Dollar Store freezer bags are thinner than name brand such as ziplock. But I have found that Walmart's Great Value brand storage and freezer bags work just as well as name brands.
August 5, 2009
0

found this helpful
Don't use freezer bags from the dollar store. I recommend the Great Value bags or if you have extra $ purchase the Ziploc freezer bags. Also, freeze the bag when its lying flat so you'll have more room for storage. It also helps it thaw faster.
August 5, 2009
0

found this helpful
I use dollar store freezer bags for the same purpose all the time. They work just fine. I agree that they're not as thick as name brand, but if you're only freezing stuff for a short period (such as later in the week) they're great. I also use them for storage of dried fruits and veggies from my gardens and orchard. I just plain don't see paying more for something that less expensive works just fine for.
August 5, 2009
0

found this helpful
I tend to just forget the bags, and reuse plastic bowls that came with things like margarine, whipped topping, potato salad, etc. That's just me, though; I rarely have so much in my freezer that I have space problems.
January 20, 2012
0

found this helpful
Regarding food safety, I don't know that there's any assurance that plastic bags are safer than plastic containers or vice versa; that's why I'm trying to switch to glass. But the plastic is just so darned convenient, and inexpensive too!
I use square freezer containers for liquids and bags for other things, and I lay the bags on a flat surface like a cookie sheet until they're frozen solid. I find that no matter what I do, the bags plump up with air in storage - I don't know if air is leaking in, or escaping from the food. So for extra protection, I may wrap the food in Press & Seal wrap for long term storage or just plastic wrap or sandwich baggies for short term storage, and then slip them into a larger, freezer-quality bag.
Read More Answers
Photos
Share on ThriftyFunCheck out these photos. Click at right to share your own photo in this guide.
Washing those snack, sandwich, quart, and gallon plastic zippy freezer bags in the sink can make you wonder if the effort is really worth saving that money, but I have stumbled upon an easy way to continue being economical and "Green!"
Gather up all of your week's worth of freezer bags; turn each inside out gently. Put them into your washing machine on the warm, gentle cycle at whatever water level is warranted. Add 1/2 cup Borax 20 Mule Team laundry booster powder. Add 1 teaspoon bleach. At the end of the cycle, hang each upside-down with a clothespin to air-dry. Congratulate yourself on not ONLY being "Green", but on saving money and reducing your amount of garbage collection fees!
Source: Family Friend
By AlaskanAurora from Dutch Harbor, AK
October 20, 2010
0

found this helpful
This sounds like a great idea. I've been hand-washing these baggies in the sink for years, this is much easier! I'll have to inspect the drain feature in my washing machine first though.
Read More Comments
Archives
ThriftyFun is one of the longest running frugal living communities on the Internet. These are archives of older discussions.
September 23, 2010
0

found this helpful
Ideas for saving money on ziplock bags. Post your ideas.
Answers:
Save Money on Ziplock Bags
Save money on Zip lock bags by reusing them. I do not care how big or how small the bag is, I always save them. I make sure I wash them really well, dry them and use them again.

By Renee (08/13/2004)
Save Money on Ziplock Bags
Renee is right! I never throw away a perfectly good ziplock bag! I wash mine, too, and have come up with a good solution for letting them dry. I purchased some thin dowel (like 3/8 or 1/4") and cut it in about 15" segments which stay in a beautiful colored glass jar in the kitchen window. When I wash a bag, I stand a dowel segment in the silverware container of the dish-drainer to place a plastic bag over. This keeps the bag open and allows it to drain down! Works very well! Occasionally, when I substitute at a Mother's Day Out, I have even been known to take home ziplock bags from children's lunches that their moms have instructed them to throw away. That's a whole other topic! What I could tell Moms about wasting money by packing too much and the wrong kind of food for their preschool child's lunches! (08/13/2004)

By Paula W
Save Money on Ziplock Bags
I have always washed out my ziplock bags much to the amusement of my family. However, I don't save them when I have had raw pork or chicken in them. I'm too afraid of not getting them germ-free. (08/16/2004)

By 1nascargal
Related Content