Saving Money on Car Repairs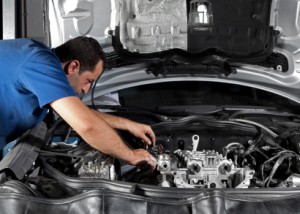 If you drive a car you know how inevitable car repairs are. You will be familiar with how expensive they can get. Saving even a small percentage off you car repairs can add up to a lot of money. This is a guide about saving money on car repairs.
Solutions
Share on ThriftyFunThis guide contains the following solutions. Have something to add? Please share your solution!
Save money on your car repairs by researching the price of the parts, and perhaps buying the part on your own. Many automotive shops charge up the price of the part and pass it on to the consumer. As one of the mechanics told me today (as my car is in the shop), this is one of the ways they made money. Well, I can appreciate their need to make money, while I have a need to SAVE it!
This became clear as I was quoted around $600.00 to replace my distributor. The part was supposedly going to cost $450.00. I panicked a little. After doing research online, I found the correct new OEM part for $154.00! A savings of $300.00.
Good repair shops will agree to install a part that you provide to them, although they will not likely warranty the part. But, the manufacturer or retailer selling the part typically does provide such a warranty for the part, so who cares?
Find out what part your car may need, then do a google search, check E-Bay, etc. I've done this several times on cars I have owned and saved hundreds, if not thousands of dollars. Even if you have to pay to have a professional install it, so what? You can at least save money on the part itself!
By go2jared from Blacklick, OH
May 11, 2007
0

found this helpful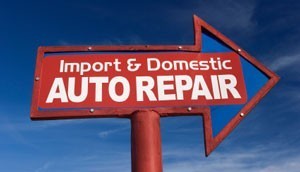 Tips for saving money on car repairs from the ThriftyFun community.
Regular Maintenance
A good way to save money is to get your car regular maintenance! I notice that I have fewer major problems than many of my friends and acquaintances. I think it's because I always get my oil changed when it's due and do a maintenance check-up once or twice a year.
By Christine
Do Homework Before You Buy
I just bought a scooter. It is 125cc and I get 75 mpg. I did some research online before I made my purchase. Mine is a Yamaha Vino 125. I noticed in the different forums that I visited that they had the least repairs.
By Ole Lulu
Find A Reputable Mechanic
Consumers can lose lots of money yearly, by taking their vehicles to unestablished garages and mechanics, on unneeded and poorly done repairs. Before you need repairs, look for a mechanic who is: certified & well established, who has done car repairs for someone you know, and who communicates well about repairs, options and cost.
By Terri H.
Women Beware
My husband has been a mechanic for over 20 years. He has had to fix a lot of problems caused by other mechanics. Mostly to cars brought in by women. So if at all possible get your husband, brother or a trusted friend to go with you when you take the car in and when you pick it up. You will have a much better experience.
floppy4me
Find A Reputable DIY Mechanic For Smaller Repairs
Check with friends and family for reputable "mechanics." My husband, though non-certified, is very good with domestic and some foriegn, especially Toyotas (Service Manager for two years) and does side work for little labor. And he also advises people if they need to do a big job what the hours and parts cost before they get ripped off by some shops. We have saved A LOT of money and time over cosmetic repairs, water pumps, timing belts, replacing alternators, recharging air conditioner, etc.
By camo_angels
Get An Estimate First
Always get an estimate in writing before having repair work done on your car. Once the repairs are done, only pay for the repairs that you authorized. Pay with a credit card so you can reverse the charge if there is a problem with the work that the repair shop won't remedy.
Schools
One way to possibly save on some car repairs is to check with your local high school and see if they have any type of automobile class. Many are willing to do the repairs if you are willing to pay for the parts.
By Robin
June 18, 2013
1

found this helpful
This guide is about keeping track of your car's maintenance requirements. Keeping good records of your auto maintenance will help you keep your car running well.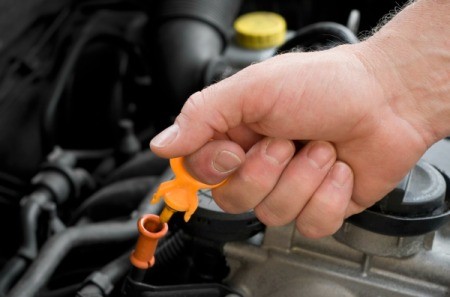 Automobile manufacturers offer free repairs called "recalls" for many problems which affect their cars. These repairs are generally available from the nearest dealer whether a car has had one or many owners.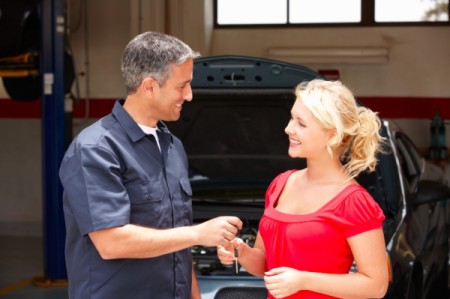 Carfax offers a free service which allows you to check whether your cars have any open recalls available. Simply enter your VIN number (found on the driver's side dashboard or on your vehicle registration papers) to see recall information. You don't need to buy the report.
If you do have recalls available contact your local dealer to arrange the free repairs.
If you own a Saturn or Pontiac you can go to any GM dealer for repairs.
Source: http://money.cnn.com/2014/04/21/autos/recall-repairs/index.html
Remember there is always the a number one way of doing things and then, on the other hand, the way that will probably work most of the time. For example, if you have a minor leak in your car - you can use Stop Leak and keep an eye on the oil levels as opposed to a major repair. Sometimes, if money is tight, the B level solution will do quite well.
Editor's Note: I have also found that if you tell a mechanic you are strapped for cash, they can sometimes give you a range of repair options. They would prefer to put a new transmission in a car rather than repair an old one because it's more money for them and easier for them to guarantee, but when they know that's out of your price range, there often are other things they can try that are cheaper and may also fix the problem.
November 14, 2006
0

found this helpful
Get on Estimate for Car Repairs. Always get an estimate in writing before having repair work done on your car. Once the repairs are done, only pay for the repairs that you authorized.
Read More...
November 7, 2006
0

found this helpful
If you are having a major car repair done and your car won't be available to you for days, or even weeks, ask the garage doing the repair to give you a loaner car to use while you wait. They may have loaner cars available for this purpose or they may arrange to get you a car from a rental agency.
Read More...
The best time to locate and check out a repair shop is when you don't need one! Don't wait until you have a serious problem and are in a panic, that can make you a prime candidate for making a costly mistake.
Read More...
Questions
Ask a QuestionHere are the questions asked by community members. Read on to see the answers provided by the ThriftyFun community or ask a new question.
The mechanic says my ac compressor is seeping and the hose took a dump and that it's about $700 to fix. Does anyone know how to find a little bit cheaper mechanic or if that price is correct? Please help. I have 2 kids and can't have them in the hot car for the summer like that.

By Mandy
May 23, 2011
0

found this helpful
Check out the following website for estimates.
May 25, 2011
0

found this helpful
Besides MCW's suggested link call around to all of your local auto repair places and ask what they would charge for a seeping compressor with a bad hose by phone. That should give you a better idea of what the fair going rate is in your area without an additional inspection charge.
This might sound mean, and it's sincerely not meant to be, but when I was an infant/child there was no air conditioning in our cars and I survived just fine even in stop and go traffic when the temps were even 90 and 100 so if you can't afford the repair simply use common sense when it comes to your children's heat safety.
May 29, 2011
0

found this helpful
Check with your local high school/trade school/college as to their car repair classes. They will do the work for free or only a very minimal charge, for the experience. You will probably have to buy the parts.
My Mazda needs a new battery. Where is the best pace to buy my battery?
By Christina
November 21, 2014
0

found this helpful
I have put 2 new hubs and bearings on my front wheels. Now my 4-wheel drive won't work. Anyone know the answer? It is a 98 Ford Ranger. Thank you.
By Ernie
I have a 1998 Audi A6 coupe. Can anyone tell me where the relay for the A/C clutch is located? Thanks
By joeroo from Holiday, FL
Related Content