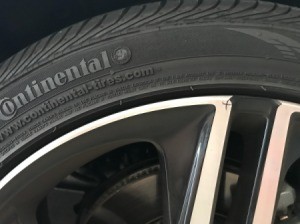 Being a woman (even a man) you can feel that you're being taken advantage of when it comes to maintaining your vehicle if you have no car experience.
My dad encountered a bad experience before where he brought his car in for a tire rotation/balance and the work was never performed. His trick in knowing was that he marked his rim (or you can mark your tire) with a Sharpie. Plus, if the marking bothers you, it is very easy to remove with rubbing alcohol.
By making your mark on each rim like A, B, C, D or 1, 2, 3, 4. We just made X on the (2) front rims and since we have rear wheel drive our front tires will be rotated to the back.
Just remember how you mark on your rims/tires and afterwards make sure they are not in the same order and have been properly rotated.