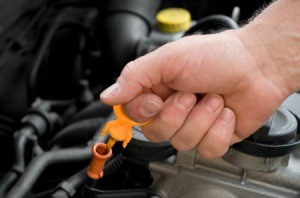 We all have to do it periodically. Buy a home, do maintenance on that home and/or yard, buy a car, do maintenance on that too. But how many of us can say exactly when it was done, how much it cost, who did it, and all the other details of each? If we're honest with ourselves, not many!
I ran across this tip that I got from someone years ago and never thought of it till just recently. Keep a file in the filing cabinet of all major things you have done. Here is a list of some of the things that should go into this file:
Home purchase: including date, Realtor, manufacturer (if it's a mobile home) or builder, any other details of the sale, and the bill of sale or deed.
Vehicle purchase: date, where from, warranty, anything else, bill of sale and/or title.
Any remodeling or improvements to the home or car: date, who did it, details of what was done, receipt for work done, any warranties or guarantees, anything else having to do with the work.
The things to be put into this file should include putting a new roof on the house, putting a new floor or carpet in, painting/wallpapering, landscaping, putting up a fence, remodeling or adding a room, new windows/doors, new furnace or a/c, insulation, anything major that you have done or have had done to your home, car, or yard.
This will serve two purposes. You will have a record of anything that is done in case a problem arises; and when it comes time to sell, you will have a record of all work done to give the buyer.
Source: A long forgotten tip
By Cricket from Parkton, NC
Read More

Comments
One, read the vehicle's manual, specifically the maintenance section. I made a spreadsheet for mine, which reinforced what the "normal" maintenance intervals were for what; in months and miles, as it's "whatever comes first."
Read More...
Tips for maintaining an older car. Post your ideas.

Answers
April 8, 2005
0

found this helpful
If your planning on keeping that old car or truck instead of making payments on a new one like I am, don't forget to have the alternator re-built and mark your alternator so that the mechanic brings you back your own alternator, not someone else's. Buy new spark plugs. I recommend buying Gate hoses and belts. You pay a little more but they do last and the company stands behind their product. It sure beats being stranded and calling a tow truck and buying a new motor for the old car.
By Jeff
By Peach (Guest Post)
April 8, 2005
0

found this helpful
Always, always, always change your oil and filter regularly!!! Every 3000 or 5000 miles RELIGIOUSLY!!!! This is the key to getting 200,000 PLUS miles out of your cars!!! Follow owner's manual guidelines for regular maintenance and keep records. I've already gotten 200K out of a Ford Escort and several other cars over the years so taking good care of your cars really pays off. Figure each month you keep your old car you are saving 300 or more dollars a month on a new or used car payment!!
July 5, 2016
0

found this helpful
As long as it doesn't cost to put in new transmission or engine or some other major repair lol
Answer

this Question