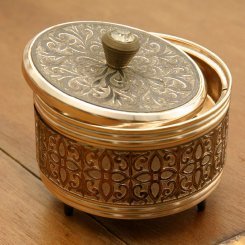 Questions
Here are questions related to Homemade Metal Polish Recipes.
I make one of a kind hand made, bone handle knives with blades of different types of metal. I can say they are unique. So I'm looking for a recipe to make my own homemade metal polish. Then the knives I make will be one hundred percent one of a kind, right down to the shine on the blades.
By David from Dale, OK
I want to polish a brass teakettle and don't want to use commercial polish. Does anyone have a brass polish recipe?
By DC
Solutions: Homemade Metal Polish Recipes
Do you have knowledge about this guide topic? Feel free to share a solution!