I used nail polish remover to remove paint from my brown leather sofa. It took the paint off, but also the color. Any ideas on what I can use to put some color back in? I already tried shoe polish and it did not work. Thanks for your help.
By kimgmv from Dallas, TX
Answers

Judi
Bronze Feedback Medal for All Time! 239 Feedbacks
July 28, 2009
0

found this helpful
Best Answer
I used paste shoe polish on my dark brown leather furniture and it covered a spot nicely. Also, they make leather dye for home use. Check with a good leather furniture store.

July 30, 2009
0

found this helpful
Best Answer
To do it right, contact a shoe or saddle repair shop, as they will have actual leather dye and can help you put it back correctly. Or a Tandy Leather Store, and it will probably be a two step finish to restore both the color and the shine. Good Luck!

August 20, 2010
0

found this helpful
Best Answer
The sofa manufacturer may have a dye you can buy for a perfect match, call them and explain. After this it is a good idea to call them BEFORE attempting to remove any stains, things like this can void the warranty.
Good luck.

March 27, 2011
0

found this helpful
Best Answer
I just used an instant black polish. I reckon I'm lucky as mine is black, and black is pretty much 'black', some people might struggle with brown and tan shades of sofa. Anyway it worked a treat and I've gone round covering up every little scratch and it looks great!
Answer

this Question

I tried to remove blue ink from my black leather car seat using fingernail polish remover and it changed the spot to grayish blue. Is there a way to get the black color back into the leather seat of my BMW?
Answers

DCA
Bronze Answer Medal for All Time! 220 Answers
April 16, 2016
0

found this helpful
The nail polish remover removed the dye from the leather. You can try:
BMW dealers in your area,
leather repair shops in your area,
Black Marker?

July 11, 2021
0

found this helpful
Make sure when using nail polish remover that you only use NON ACETONE nail polish remover. Its really not any different than the kind with acetone, meaning it doesnt cost more. You can get either at the Dollar Tree. I just got some non acetone in a really nice container that wont even spill! You have to tip it upside down & press on the top in order for it to come out!
Its only a 6oz container but I dont go thru it that fast so its perfect for just ONE DOLLAR!!! Also, Norwex makes a antibac rag that gets spots off of leather that I just LOVE! No, Im not a Norwex consultant! I dont sell it! I just use lots of their products because I love it!
Answer

this Question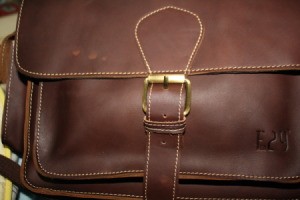 My younger sister spilled some nail polish remover and got a few blotches on my leather satchel. Is there any way I can get rid of the blotches? I heard about re-dyeing the leather, but how do I do that? The bag is 100% genuine leather and I assume it is finished.
By Jake S.
Answers

May 30, 2018
0

found this helpful
A good way is to get a wipe or cloth and put nail polish remover,alcohol,and water on it and it should come off really good.Good Luck!
Answer

this Question

If you get nail polish remover on a leather chair then wash it with a hand soap will it still remove the color? I recently was removing nail polish at my desk while sitting in my leather chair, as I was putting the nail polish on my cloth I dropped the nail polish remover bottle on my chair. In a panic I got hand soap from the bathroom and tried cleaning it up, but will it still remove the color from my chair?
By Ginger M.
Answers

February 10, 2015
0

found this helpful
I believe leather colored polish and calling a boot repair shop may help. Also a solid marker may help. However remember it should have a reaction when you put nail polish remover on leather. That remover is used to remove fake nails as it eats them up.
You can remove any kind of fake nails with it. I know people use it to clean things but it also reacts with any plastics when left on.
Answer

this Question