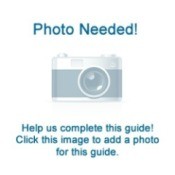 An infection in your urinary tract can be painful. While a visit to the doctor is in order, there are ways to avoid the occurrence. This guide is about home remedies for urinary tract infections.
Ad
---
Solutions: Home Remedies For Urinary Tract Infections (UTI)
Read and rate the best solutions below by giving them a "thumbs up".
If you have a urinary tract infection have a baking soda cocktail.Mix 1/2 teaspoon of soda in eight ounce glass of water and stir, and drink it.Baking soda raises the pH levels of irritating, acidic urine.
By coville123 from Brockville, Ontario
Give a "thumbs up" to the solution that worked the best! Do you have a better solution? Click here to share it!
Questions
Here are questions related to Home Remedies For Urinary Tract Infections (UTI).
I read recently that Alka Seltzer helps with urinary tract infections. I can't remember where I read this or how/when to take the Alka Seltzer. Can anyone out there help me? Thank you!

Donna from Greenville, SC
Ad
---
---
Most Recent Answer

By lalah11/16/2009
A word of caution on this one from someone who recently self-treated using alka seltzer and bicarbonate of soda, and instead of having the usual UTI, ended up with a full-blown kidney infection. My thoughts on this are:

The burning sensation is actually your body's natural anti-bodies trying to fight off the infection. When using alka seltzer/bicarbonate of soda, although you may be able to effectively keep the acid at bay, they do nothing to help the infection and because the alka seltzer/bicarbonate of soda were combating the acid (the body's natural fighting mechanism), the infection was able to grow and travel up to my kidneys.

For anyone who has a UTI, I would suggest to try eating lots of citrus fruits, drinking lots of water and if it isn't gone within 12 hours, then contact your doctor and get some antibiotics.

Since the scare with the kidney infection, I have changed my diet to include 8 glasses of water a day, cranberry supplements, vitamin C and although I don't like citrus fruits, I have been adding lots of lemon juice to my drinks. I'm hoping this will prevent me from getting any further infections.
Are there any remedies, old or NEW that will help me from getting bladder infections so often? I know the usual things, if you have anything unusual I would love to hear about it. I am trying to drink more distilled water and have less caffeine and such. Is there anything else I SHOULD be doing for this?

Sincerely,
PINK from Seattle, WA
Ad
---
---
Most Recent Answer
By Ginnee [2]10/11/2012
My doctor told me to totally empty the bladder each time I go. I pee until I'm finished but then wait just 15 seconds or so, and then I can pee a bit more.
I saw a couple suggestions here that are somewhat similar. It works for me.