Parenting Tips for College Age Children
Solutions
Share on ThriftyFunThis guide contains the following solutions. Have something to add? Please share your solution!
My daughter is away at college and she loves to get mail. Whenever I send her a card I like to enclose a little surprise, something that will fit inside a card like a bookmark, flat decorative magnet, stickers, shampoo samples, etc.
Lately I have been sending coupons for the foods she likes, makeup she uses and cleaning supplies. She called me last week all excited and said, "Mom, guess what? I saved $13 at the store because they were taking double coupons." She is now becoming a thrifty person like her mom.
By Luv to cook from NC
April 18, 2012
0

found this helpful
Great idea. I did the same with my college aged granddaughter. Get your daughter to learn the coupon rules of each store near her as all but 2 grocery stores near me double coupons every day in SC. My granddaughter lived in the Sorority House the last few years of college and had her Sorority Sisters using the coupons I sent. When she got out on her own, she really valued the coupons, said, "I didn't know how much it cost to buy things for the house and my personal items". Her Mother had been paying for her expenses while in college.
Read More Comments
My niece is about to leave for college. In addition to the normal stuff a college bound student requires, I prepared a mini "college survival" kit, all packed within a small tupperware like container
Contents:
Flashlight (LED) with spare alkaline batteries
Chemical light sticks (2)
3 juice boxes (comfort drinks - she likes apple juice)
8 snack bars (granola like, but with flavor)
Space blanket
Rain poncho
Assorted bandages
Antibiotic (Neosporin)
She will be instructed that this is for "emergencies only". The LED flashlight runs for an incredibly long time. The chemical light sticks (snap to activate) will light up a dorm room overnight. The juice boxes and snack bars will need to be rotated out every year. Hopefully she won't need to use any of this, but she can have some peace of mind knowing that it's there if her dorm is without power during the winter.
By BMCCUE from Litchfield, NH
August 24, 2010
0

found this helpful
Great idea! Would make a great graduation gift! Thanks.
Read More Comments
Some of my daughters' friends ran up huge debts at university. Their parents had said "We will pay your college bills". This sounds practical, but the students had carelessly charged everything to their college accounts, thinking that it did not matter, parents would pay. Sometimes there was a minimum amount of money that could be charged to account, for example on a meal, and the students deliberately spent more, so that mum and dad would pay.
It is cheaper to tell your student that you are willing to give them a set amount of money. If he or she manages to underspend then, they deserve to keep the surplus. But do not make the mistake of putting in place a system that rewards your son or daughter for being extravagant.
By Julia in UK from UK
September 8, 2012
0

found this helpful
Most colleges have unlimited or regular meal plans you can purchase online for the students with extra (bucks) they call them where they don't have to eat all the time in the cafeteria, and parents should be monitoring the bill online my son just started. I know how quick they can go through your money!
Read More Comments
Sending our oldest away to college was going to be difficult enough as she selected a college 4.5 hours away. In order to provide some basic DORM ROOM necessities, I began collecting items last September to present to her upon graduation from High school.
Read More...
March 18, 2016
0

found this helpful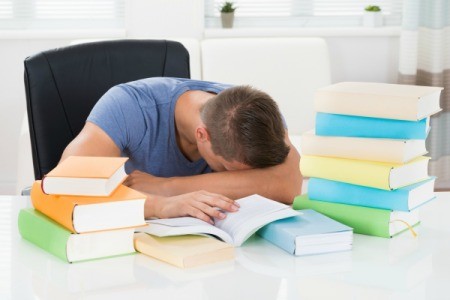 This is a guide about setting a curfew for college age children. College students still living at home are still a subject of worry for their parents.
Read More...
A few tips as your student goes away to college. Send an umbrella. They may never have used one in high school, but they will to walk all the way across campus in a downpour.
Read More...
December 9, 2004
0

found this helpful
We have started a tradition for our children when they go off to college. Each time my daughter comes home for a break from school, she is met with a single red rose. Just a reminder of how much we love her! Many times roses are only $1 each so this is also not expensive! By Robin
Read More...
Related Content