Starting A Campfire
Whether your fire is for cooking or heat, getting your campfire established quickly makes your camping experience more enjoyable. This guide is about starting a campfire.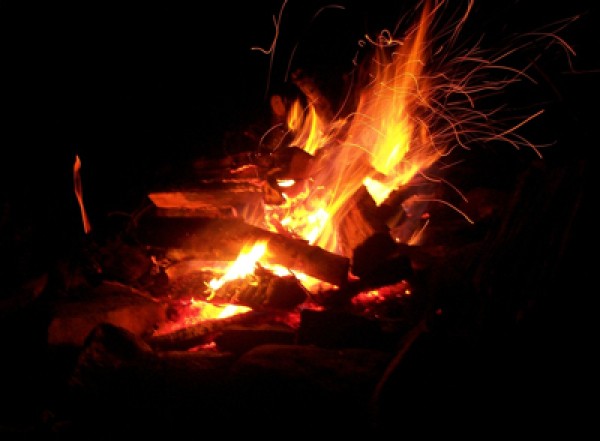 Filter

: All Articles
Sort

: Relevance
Here is a fun Campers or Survival project. Collect some kindling and leaves, dried tiny branches and fire starting materials. Take a round empty bottle like Pom Drinks, you can use it as a magnifying glass to pinpoint a ray of sunlight onto your collected leaves and other light fire starting materials to start a flame. You could even use a plastic bag filled with water. Just twist the top until it is in a ball shape.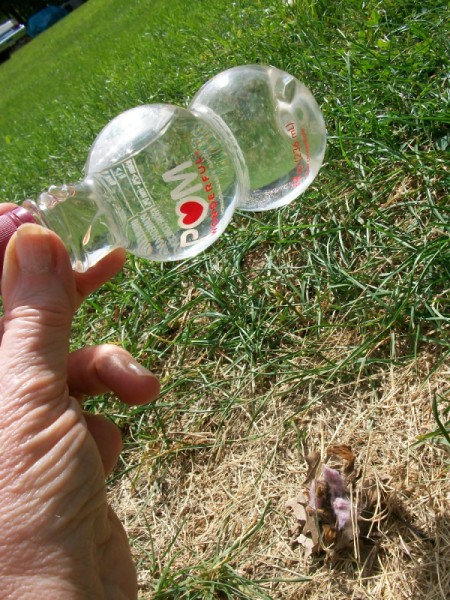 My husband goes camping in the White Mountains of New Hampshire every year with friends. This year he took a beautiful picture of their campfire and I'd like to share it with everyone. If you listen, you may be able to hear it crackling!
By Jo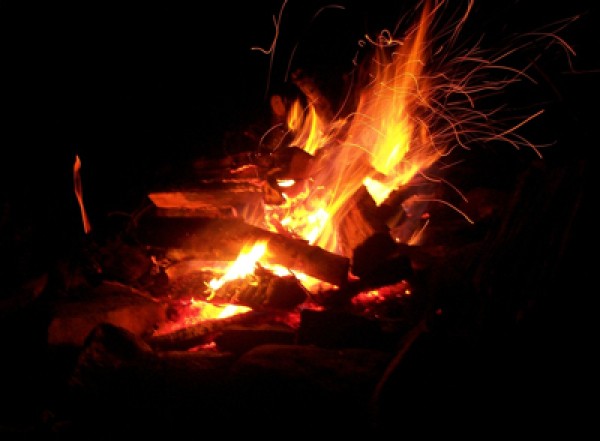 Sometimes I have had trouble starting a fire or BBQ. The fire burns out before the tinder sets the wood on fire, or before the charcoal sets on fire. I have found that if you roll a cotton ball or two in Vaseline or other petroleum jelly, you can set it on fire right away and it burns long enough to start the fire.
WARNING: Do not hold in your hand to light.
By Nightsong from Hay Capitol of the World
This tip came from a friend, a woodsman and war reenactor. Works amazingly well, but takes some prep. You should prepare this fire starter kit before you have to rely upon it off the beaten track.
We are camping in Oregon and, as usual, it is drizzling. We found that last year's sword fern fronds make a good firestarter. They stay relatively dry under the new green fronds and are easy to pull out by the handful.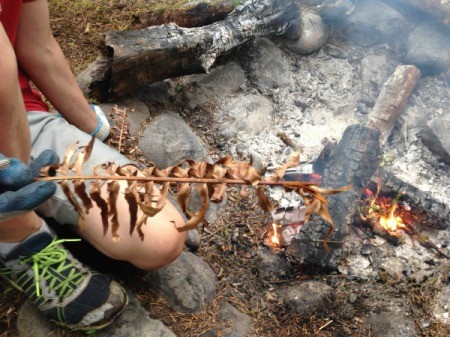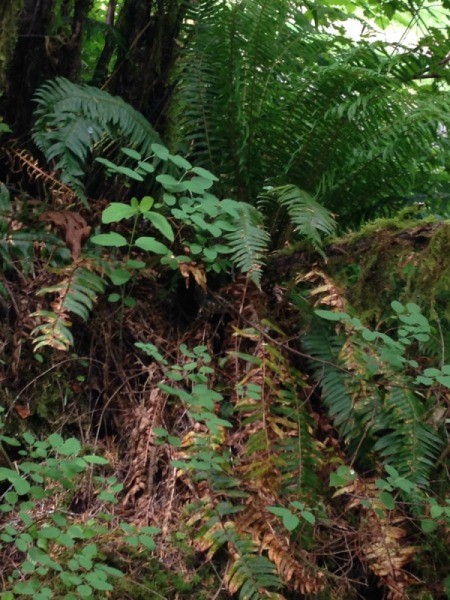 Save the lint from your dryer screen; it can be used as kindling to start fires in your fireplace.
To start a campfire or charcoal grill, use old bacon drippings. You can use a paintbrush and spread the bacon
Your old lighters can be used to strike up a fire. Hold the lighter upside down atop your bed of starter material. Roll the flint several times, without sparking it. Magnesium will flake off the mechanism.
My husband is the king of campfires! He makes a successful campfire by starting the fire with kindling and lighter fluid under wood pieces piled in a teepee fashion allowing air to get to the fire and ignite.
A campfire is the most beautiful site in the fall of the year. We recently went on a camping trip and enjoyed the coloration of the fire while sitting outside in lawn chairs. Watching the campfire will relax you, make you ponder on things you haven't thought of in a long time and it can be a great place to hold a conversation with your spouse or significant other! It is a nice way to end a long day of hiking, enjoying nature and being in the camping environment.

By WandaJoy from Tennessee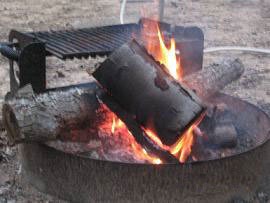 Brandi M. Seals
0

found this helpful
Campfires are a great way to sit back and relax. They offer not only a way to cook food while camping, but also serve as a backdrop for casual conversations, s'mores making, and the telling of ghost stories. Kids and adults alike love them.

Campfires are surprisingly easy to construct especially if there is already a fire pit to begin with. If one is not available, try to find a flat area or rock to make the fire pit. The site should be at least eight feet from any bushes, trees, or flammable objects. Create a u-shaped perimeter using large rocks or wet green logs. When completed, place a flat rock at the rear of the pit. This will act as a chimney and help direct smoke up and away from the fire.

Next, place kindling in the established pit or newly created one. You can do it any way you prefer. I have seen some people swear by the tepee method (that is leaning twigs against one another to make a teepee shape) while others highly recommend layering. That is when a person puts down paper and kindling and alternates direction with each layer.

After the kindling is set and you have a small fire going, you will want to start adding firewood. You should look for dry hard wood that is all roughly the same thickness. Do not use wet or green wood. It will not burn well and will cause the fire to smoke. Be sure to distribute the firewood evenly throughout the fire pit.

If you plan to cook over the campfire, wait until the coals are mostly white and flames have died down before coving the pit with a grill. Push up the coals so that they are higher in the back and lower in the front. This will create a high and low just like using a stove. Alternatively, you can use the coals to cook up a good soup or chili. Just set a cast iron Dutch oven directly into the coals to create the perfect meal.
When building a campfire, dampen the ground around the perimeter of (but not in) the fire pit to reduce the possibility of sparks and flying embers catching ground cover on fire. And, never line your fire with wet or damp rocks or stones as they can heat up and explode.
Recycle dryer lint? Think again! Collect your dryer lint to start fires in your fireplace or when you are camping. Especially useful if the wood for your outdoor fire is damp.

By Earthgirl from Pensacola, FL
Dryer lint is extremely flammable and makes a great fire starter! And, besides being FREE, it's something we all have plenty of! At this time of the year I save all the dryer lint and put it in with my newspapers, etc. that I have saved for starting a fire in my woodburning stove.

By Diane - Muskegon, MI
Answers:
Dryer Lint for Starting Fires
Sounds like a great idea to me. I was wondering though if there would be any chemical concerns with burning lint. Surely it has to be less so than with a firelog starter. (12/08/2000)

By vanurita
Dryer Lint for Starting Fires
One of my friends also uses dryer lint as a fire starter. She saves toilet paper and paper towel tubes and stuffs them full of the lint and stows it all in a basket near the fireplace. (10/01/2008)

By Trisch
Related
© 1997-2016 by Cumuli, Inc. All Rights Reserved. Published by
ThriftyFun
.
Page
generated on August 30, 2016 at 3:18:58 AM on 10.0.0.71 in 4 seconds. Use of this web site constitutes acceptance of ThriftyFun's
Disclaimer
and
Privacy Policy
. If you have any problems or suggestions feel free to
Contact Us
.