Craft: Cute PotHolder Gifts
I purchased a set of pot holders from the Dollar Tree. You simply get out the hot glue gun (high temp is best for this one). Fold one up 1/3 the way and glue the sides. Some of my glue oozed out, so I just stuck a purple rose on each end. Put in a post it note pad and small pencil or a couple of pens and you have a nice little note pad holder. You can glue magnets on the back for the fridge like I am going to to.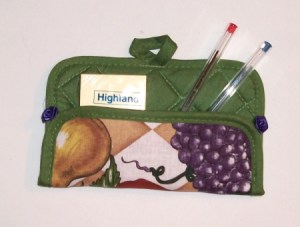 The next is cute, too. Fold one over at the angle, and glue under the edging. This is perfect for scissors, and I even added straight pins, safety pins, and needles to the front. Again, magnets on the back lets you put them on the fridge or in my case the metal file cabinets that keep my sewing table up.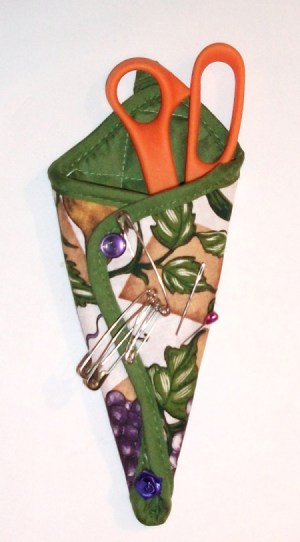 Learning from my mistakes will make your project more fun for gift giving. I will make more of these, but will make them out of two sided holders. The apple doesn't show in each of these and that is a shame. Also, I will make them with the hanger in the middle for the note holder, but with the hanger on the corner for the scissor holders.
This is a 20 minute project at best, so you could be making them all the way to the big day and not miss a beat.
Disclaimer: I said they are .50 each, but that is just for the pot holders. If you add a pen, scissors, and note pad, you are probably looking at 1.50 to 1.75 for each present. That is still pretty "Thrifty and Fun"!
Hope you N-JOY this.
Source: I have seen these at craft shows and in books.
By Sandi from Salem, OR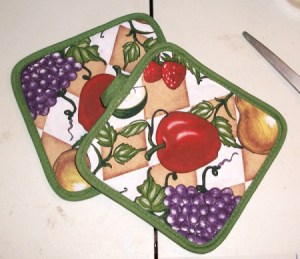 Was this solution helpful?