Removing Paint from Nylon
August 6, 2013
0

found this helpful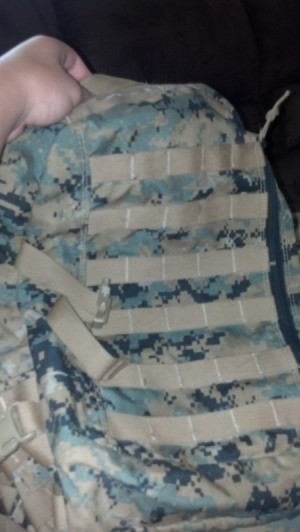 Recently I purchased a used ILBE assault pack from a military surplus catalog. It came with a few white stains (which I presume to be paint due to their slightly raised nature). I am slightly OCD so they bug me. I need a way to take them out without harming the digital woodland color scheme. Thanks for your time. :)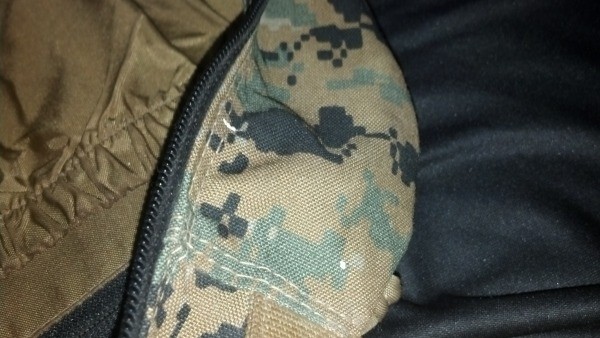 By Chance S.
May 30, 2013
0

found this helpful
I made props for a school project and accidentally put paint on my umbrella. As soon as I got home, I applied thinner on it, but it wouldn't take effect. It's been months now and I still can't figure out what to do to remove it. Any ideas how to remove it from my umbrella?
By Chesca J.
January 5, 2011
0

found this helpful
How do I get fabric paint out of a nylon winter coat?

By Teen from Chicago, IL
January 20, 2010
0

found this helpful
How do I get paint out of my nylon jacket?

Pepper from England

Answers:
Removing Paint from Nylon
I would first scrape as much as you can carefully from the surface of the jacket. If you are lucky, the paint hasn't penetrated, and you can get most of it that way. If there is still a stain you can use turpentine or the rubbing alcohol to dissolve it. Nylon is pretty sturdy and resistant to staining, so you should be able to get the spot out. (08/06/2007)
Removing Paint from Nylon
I used nail polish remover and it removed white fabric paint off an umbrella. (06/27/2008)

By Laura
August 1, 2007
0

found this helpful
I recently have been painting bedrooms in my house and somehow I got paint onto the dress I was wearing that day. The dress is made of 100% rayon. When I realized that I had gotten the paint on my dress it was already dried. I hand washed the dress but no luck the paint was not coming off, any ideas of how to remove the paint?
Vicki from Arizona
Answers:
Paint on a Nylon Dress
If it's a latex or acrylic paint, use regular rubbing alcohol. I have done this many times, even on old stains. You may need to gently scrub with your fingernail as you pour it on the spot.
Good luck. (08/20/2005)

By Kimberly P.
Paint on a Nylon Dress
take it to the cleaners(quote)(/quote) (09/01/2006)

By taylor
Related Content