Cowgirl Cake Ideas
I am having a first birthday party for my granddaughter. Anna, who is a very special little person. We need a cake recipe or idea to make it very special. She likes bright colors and cowgirl stuff. Does anyone have any super great ideas? Thanks in advance.
Karen from Pensacola, FL
By Kmcl59
Answers: Cowgirl Cake Ideas
Read answers for this question below.
Do you have a metal or glass bowl? Bake a couple of cakes in a bowl - remember it will be deeper than regular, so use a lower temperature for a longer period. Then make a regular round cake that you will divide in half (so you have 2 thin round cakes, not two half moons). You turn the "bowl cake" on top of the round cake and then you're ready to decorate your two or three or four cowboy hat cakes. Heck, you could even do cupcakes and then just trim them a bit to make them more pointy/rounded.
http://www.parents.com/parents/story...
This is the directions to make a cowbow boot cake from ladies home journal. they are an excellent source for unusual birthday cakes, they have picture also
not sure if this will help but this is what we did for my son i made him a vest and chaps out of faux swade from walmart and had a cake made with a cowboy on a horse hope the picture works. thank you jeanie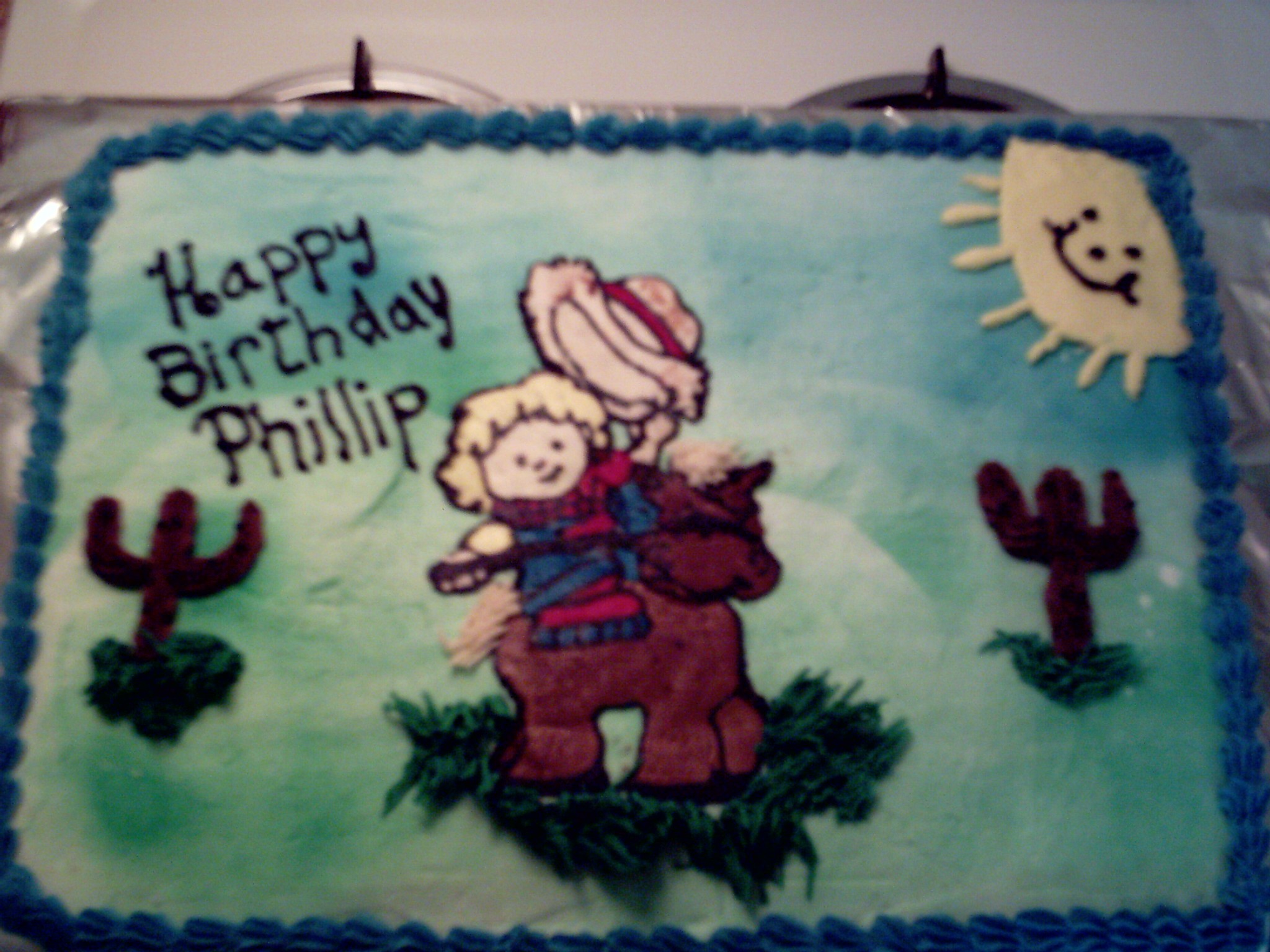 do a cowgirl theme party. decorate house like a ranch. make little stick horses for all partygoers. Make sure the birthday girl has the best one! check ur dollar store for useful stuff. letting the kids decorate their own cupcakes is always a hit. I guess it depends alot on ages of the kids going to be there. there are some many possibilites!!!1
Answer This Question
Add your voice to the conversation. Click here to answer this question.
Related Guides
Related Posts