Carpet Advice for Room with Gold Walls and Navy Trim
My basement was recently painted with gold walls (cross between the color of beer and spicy mustard) with navy blue trim. What color and type of carpet would be best for this room? It is meant to be a place to watch TV, read or just relax. I plan to put black or dark brown leather furniture in.
Most of the wall art will be sports memorabilia. I have no small children to worry about making big messes/spills. The floors are currently concrete and it is a walk out so laminates or tile is not an option since the room gets very cold. The attached picture shows a fairly accurate color of the gold, but the blue came out much brighter due to the flash and the fact that it is less than one coat. Any suggestions?
By Kacy from Washington, DC
Answers: Carpet Advice for Room with Gold Walls and Navy Trim
Read answers for this question below.
I am a big fan of carpet tiles in basements. Has the concrete been sealed with either paint or sealer made for concrete? If not, do that before putting down a rug with backing. If you use carpet tiles, you can do a pattern with brown and gold(maybe a shade lighter than the wall) and if something happens to a few tiles, you just take up the damaged ones and put down new. The kind I have in mind are interlocking and don't need glue or tacks.
If you are planning on black or brown furniture, and you need the carpet for warmth, I would suggest a carpet that is a mixture of black and brown. From a distance it will read dark brown, and is the ideal neutral. If you change your paint scheme, the neutral carpet will work with almost any color combination. Good luck and enjoy your room.
Why not use cement paint or cement stain with a subdued faux design instead of carpet (which would be much more expensive than paint and you're stuck with that carpet color for a long. long time) and use an energy efficient space heater during the hours you'll be spending in the room during the Winter? In the Summer it would be nice and cool being that it's a basement :-) If you get black furniture then use black tones and if brown use brown tones. Personally I think black would look the nicest with the wall colors you've chosen ;-)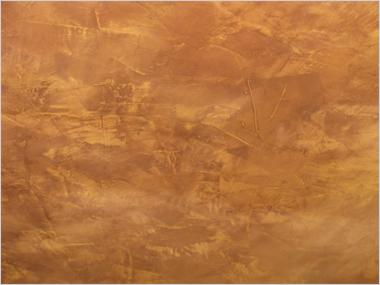 Take samples of both colors to a home improvement store along with room photos and all relevant info like room measurements and throw yourselves on their mercy. There are too many possible factors here and the colors are already very strong. I like strong colors too. :)
I would use a multi-colored rug with a pattern that picked up the colors of the walls - A modern oriental? perhaps with cream in the color mix?
Answer This Question
Add your voice to the conversation. Click here to answer this question.
Related Guides
Related Posts