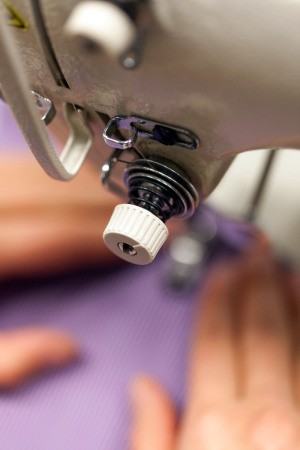 Rather than continuously buying disposable panty liners, you can make them at home if you have basic sewing skills. This is a guide about making your own panty liners.
Ad
---
Solutions: Making Your Own Panty Liners
Read and rate the best solutions below by giving them a "thumbs up".
I stopped buying panty liners long ago. Since being laid off my job, I have been looking for extra ways to make money go farther. Instead of throwing old socks away, I have always kept them to use for other purposes like cleaning rags; I now keep them for yet another use. I lay the sock flat and cut up one side and toe, opening it up to one piece of cloth. I kept one panty liner for a pattern. I cut several layers from the pattern from the sock and discard the scraps. I had some old quilted place mats I never used and an old mattress pad that was never used. From these, I cut several layers from the pattern. I purchased flannel baby blankets for the top and bottom layers of the pads. I then pinned and sewed the layers of sock material and misc. quilted place mat fabric and mattress pad fabric together with a zig-zag stitch on the sewing machine. Make sure the fabrics are sandwiched between the top and bottom flannel layers. I just top-stitched and left the edges raw. Flannel doesn't slip. This has been a real money saver for me, since these paper purchases do add up over the years. Just launder with other clothing.
By duckie-do from Cortez, CO
Give a "thumbs up" to the solution that worked the best! Do you have a better solution? Click here to share it!