I'm starting the Environmental club at my school, and I want to know if anyone out there has any suggestions on activities we can have. I already have a few in mind, but I'd love to here from others. Thanks a bunch.
By keiry06 from Miami, FL
August 3, 2009
1

found this helpful
Best Answer
Picking up litter is always good when you want to make a difference in the environment. If you live in the city any litter that gets into the drainage systems goes directly into a creek or river. Keeping it off the streets will help to keep the lakes, steams, rivers and even the ocean clean. It's a good start.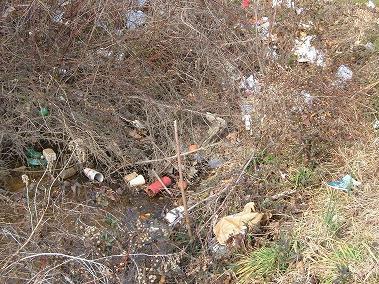 August 4, 2009
0

found this helpful
Best Answer
I work with many schools in our district about activities for their environmental clubs (and I make numerous presentations). Consider a "trash-free" lunch (kids bring their foods in Tupperware, use real silverware, etc.), buy treats in large bags and give out on cloth napkins (showing kids the difference between numerous bags and paper napkins), play games to show the value and beauty of the environment, have a contest each month to come up with environmental slogans (ask your school to include the winners in weekly announcements), show videos on the pros and cons of plastic bags, bring a barrel full of items and ask kids to identify if they can be recycled or only put in the trash, take field trips to a recycling center and landfill, and so much more! Good luck!
August 4, 2009
0

found this helpful
Best Answer
How about a toy swap, if your at that age. Instead of throwing them out see if someone else can use them. Also: a clothing swap for different ages. The grade ones could bring in clothing for the kindergarten, the grade twos for the grade ones etc. Have a collection to donate to your local charity shop. An older class could make their own cloth bags. There are lots of patterns on line, using fabrics they have around already so you're recycling as well as saving the planet from plastic bags. Have discussions about what a certain product does to the environment: i.e.: a plastic bubble from a small product or a store bought meal in a box instead of a home made one, etc.
Read More Answers