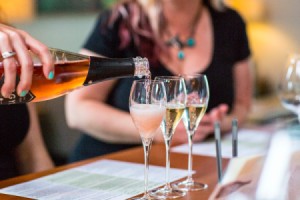 This tip is for people who enjoy wine and have access to nearby wineries or tasting rooms. I live in Oregon, close to many Willamette Valley vineyards. Many of my friends have joined local wine clubs and take advantage of their membership with frequent tasting tours. I recently went along on one of these trips and I was impressed with the value of the benefits my friends received.
The friend who arranged this was able to fit our entire group of 8 in her large SUV. Her husband graciously volunteered to be our designated driver. The first stop was Argyle Winery's tasting room in Dundee, Oregon. It's a cute little town with several other tasting rooms, restaurants and shops. It would be a great destination for an anniversary or romantic getaway. Argyle's tasting room is beautiful, with high ceilings and windows and an open floor plan. It feels upscale and modern. The elegant decor made the wine tasting feel like a special event.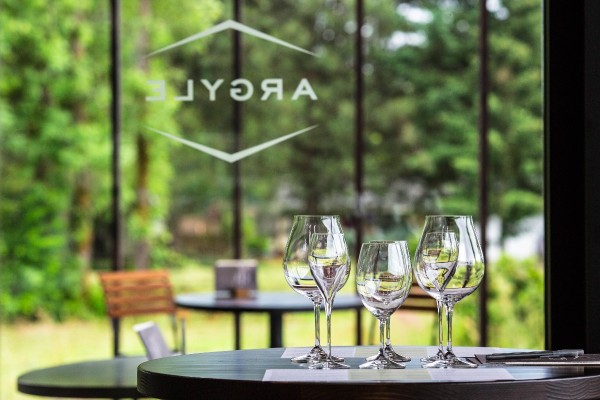 We had the option of several different tasting flights, depending on our tastes. I chose the sparkling wine flight, which was served in lovely little glass flutes. The server handled our large party and all the different wines with ease, conversationally informing us about all the different vintages and styles. I felt very educated at the end of our visit. Because we were with two wine club members, it cost us nothing except for a gratuity for our server. I did buy one bottle of wine at the member's discounted rate, a bubbly to save for a special occasion.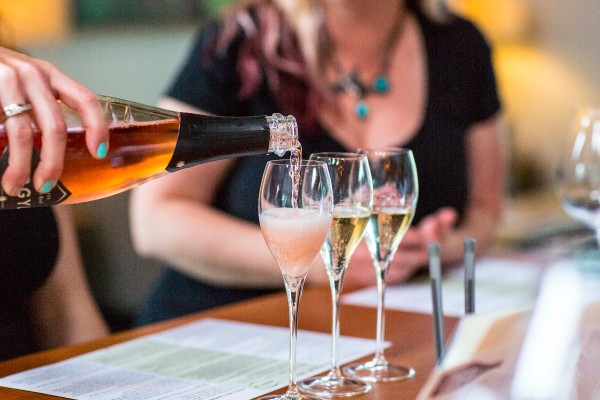 The next winery was just a short drive away. Vista Hills has their tasting room directly overlooking the beautiful vineyards. The building is all wood and glass, with a warm, inviting feel. The large deck that has a perfect view of the growing grapevines and the valley below. It's a very comfortable and relaxing place.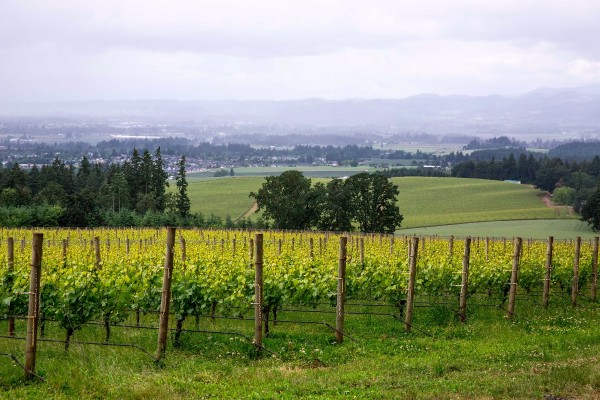 Instead of being waited on, we collected our glasses from the server behind the bar. In the next room, we had access to tables and chairs. While we sampled the wine, we also ate our packed lunches. At our own pace, we could return to the bar with our glass for the next taste. We started with the whites and ended with reds. Our server was equally as knowledgeable and waiting at the bar encouraged conversation with other visitors. We had no tasting fees at Vista Hills either, thanks to those handy wine club memberships.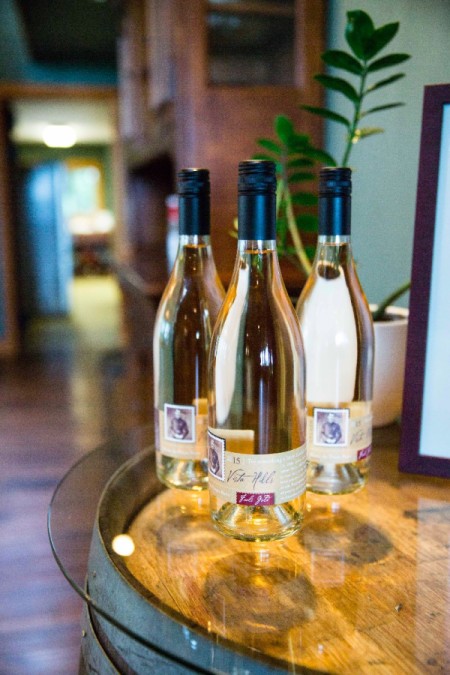 The last winery was in downtown McMinnville, which has a quaint small town feel. This place was extremely unpretentious and fun, starting with its name, Naked Winery. The tasting room feels like a bar or coffeehouse when you first walk inside, with comfy chairs and colorful art on the wall. They have funny T-shirts, hats and barware that say things like "Get Naked". They even had beer on tap if someone didn't wish to drink wine. The friendly server treated us all like long lost friends. He would pour generous samples of wines with suggestive names, which he would reveal in a way to make us giggle. Laughter was the perfect way to end the day. The wine membership here was also the most reasonable and the only one I seriously considered.
The free wine tasting is only one of the perks of being a member. You also can purchase wine at a discounted rate and receive a certain number of bottles on a regular basis. My friend goes and picks up her wine about 4 times a year. She is also invited to special member-only events. Naked Winery recently had a Casino night with music, food and, of course, wine. And the membership works if she is traveling to other areas with a Naked tasting room.
Of course, you can visit winery tasting rooms without being a member and usually the tasting fee is waived if you buy a bottle of wine. But if you are in the habit of drinking a bottle or two of wine a month, the membership can really pay off. It's an easy date night or frugal outing for visiting friends. Plus, you are supporting the winery directly. I wound up buying four bottles of wine for about what I would have paid at the supermarket and I got to taste each one before buying. I can't wait until our next visit to wine country.