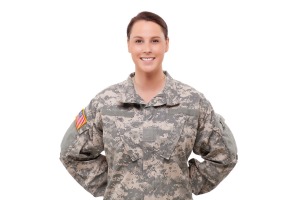 My son, in possession of a BS in psychology, is currently working as an EMT (has a lot of nursing studies in his schooling also). He is considering joining the National Guard for not only the extra pay, but because he was told that he could also advance his education by joining. He was told that with his degree already secured that he would enter as an officer, assuring him of benefits above those not holding a degree.
What knowledge or experience(s) do you have with the National Guard? Pros and cons! He is now a married man, a homeowner, and no longer a "kid" (29 years old).
I am just wanting to find out the pros and cons so that he can make the best decision regarding this choice! (and, yes he is wanting different viewpoints!)
Thank you in advance for your time and input.
Answers

Marjorie
Silver Feedback Medal for All Time! 290 Feedbacks
June 12, 2011
0

found this helpful
Best Answer
There are more pros then cons joining the National Guard. When my husband was a young man he serves four years with the United States Marine Corps. While our son was just a baby, my husband went back into the service and he retired from the Army National Guard with 24+ years. I hope that your son makes the right decision and joins the national guard. Our son is now 39 years old and he can retire from the U.S. Army with 20+ years. He too has made a career of the military as his father did. He is an army officer and has a masters degree, and would like to pursue his doctorate. There are many benefits available to your son if he joins and stays in the military and retires. At the age of 60 he will be able to collect his military pension. For those who have served 20+ years of military service, there is Delta Dental Insurance and medical insurance known as Tricare. He will be able to use the V.A. Hospital, and the V.A. doctors and have his medications filled at the V.A. Pharmacy. He will not have to carry medical insurance that he has to pay for himself since the government provides Tricare for those who fully retire with 20+ years. His wife and if he has any children will also be covered under Tricare, and Delta Dental but again he has to retire with 20+ years.
When my husband and I were homeowners and paid our property taxes, the township used to give us a reduction in the property taxes, since he is a veteran. We both decided to sell our home in 2008 since we no longer wanted the responsibility and upkeep of being homeowners.
My husband and I have talked with a lot of guys who have regretted not getting back into the military and now it's too late for them because of their age. My husband was injured during the time he was in the national guard and we are now living on 100% disability payments. He receives both his army pension and his disability pension. He gets free eye glasses every year at the V.A. Hospital. Anyone who has 10% disability are eligible for eyeglasses. The government also covers him with 100% dental since he's disabled. He has two compressed vertebrae and goes to a chiropractor at the V.A. Hospital. In order to keep his 100% he has to regularly keep all of his medical appointments at the V.A. Hospital. The government also pays him mileage to travel to and from the hospital for his appointments. I hope that I answered a lot of your questions.

June 15, 2011
0

found this helpful
Best Answer
Just be sure if he joins that he has the officer thing in writing. They don't have to take him as an officer, only if they have an officer slot. Also, be aware that in this day and age he likely will be deployed and he should be sure his family is ready for that.
I was an officer in the Air Force and so was my husband. We were deployed all the time. I got out when our first child was born and my husband continued. He was gone about 7 to 8 months a year.
Your son should be realistic about his decision. He can continue his education but it is very difficult to do when you are in the middle east working long days, he will be really busy.
Answer

this Question
I am currently attending college to obtain my bachelors degree in legal studies. I was searching around today for prospective employers and saw that the National Guard has a position open in an area of interest to me. I would have to join the army national guard before I could get the training from them for the position.
I am a woman, married, with children and want more out of life than what I currently have and I feel that by joining such an organization I would fulfill this desire. I am willing to go the extra mile to get there. That's why I am in college:).
I understand that if I were to join the guard I could get deployed, this happens all the time, but what I am more concerned about is my family while I am away. Can anyone give me some insight as to how this would exactly work, if I decided to join? Would there compensation that I could leave for my family? Would there be boot camp? I am not physically active, but not over weight either, but I think I would certainly have to brush up in that area before any boot camp. Also, I know that this will require an annual two week trip and once monthly drill, but what else do I need to consider aside from being away from my family, which by the way are all school aged.
Is there someway for me to join and stay working for the guard here in the U.S. This job they have posted is for a paralegal and I think that would be a great start for me, but is it possible to join and not be deployed if I work at the base or where ever this job is located? It does not give an exact location, just says may not be in this area.
I am concerned that if I stay on the track I am on right now, I will struggle greatly with paying back my student loans, but from what I understand the guard will help me with tuition if I join. All information is greatly appreciated.
Thanks.
By SB
Answers

June 14, 2011
0

found this helpful
Best Answer
Google it to make sure, but the way I understand it is that you don't get the money to help with the school loans until you have met a certain amount of your enlistment. I don't know if there is any way you can get out of being deployed if that is what they decide they want to do with you. There are two parent families that have been deployed at the same time and they have grandparents, aunts and uncles, etc. care for the kids. When you are deployed, I do know you get extra pay, therefore you could use that extra pay to help care for your kids. In your case your husband could care for them. Yes, there is boot camp. Basically when you are in the military you go and do what they tell you to.
Most student that graduate with school loans have a hard time paying them back. Also remember that the recruiters don't actually lie to you, but they do tell you, in a round about way what you want to hear. Their job is basically sales, to get you to join up. Also from what I understand, if for some reason you couldn't fulfill your obligation, you would be expected to pay back part or all of whatever enlistment incentive you get. If I understand it right, this would be even if it was the military's fault that you couldn't fulfill the obligation.

June 16, 2011
0

found this helpful
Best Answer
Pam. I think it's 36, as that was the age I joined. But, it was a mistake and due to a back injury, I didn't make it through boot camp. Yes, you would have to give over custody of your children to someone else. That in itself is crazy scary, so think this through well. No, no one is immune from deployment. Also, you could be hung for treason, even if it was a mistake. The anonymous person who gave it to you straight and I agree on many things. Recruiters are just that and once you sign, they could tell you to walk across the freeway at 5:10 pm and that is what you would have to do.
The money you would get is minimal compared to what you would have to do to get it. And to give you an example most military families qualify for food stamps.
If you are an independent and creative person, that is the first thing they will take away from you. My advice is to iron, clean toilets, flip burgers, do anything for the extra money but do not join the National Guard.
Do you know why so many of them don't come back from the war? Because the powers that be have decreed that while they are the least trained, they are the cheapest to send and the easiest to replace. Think about that before you sign on the dotted line, please!
Answer

this Question