Mother Earth News has done testing on free range chicken eggs vs. the normal store bought eggs and the differences are remarkable. Their new chicken and egg page has test results and information on raising chickens. Basically free range chickens are chickens that are allowed to walk around, peck, eat grass, weeds and insects plus chicken feed as opposed to those that spend their lives in a tiny pen. How many of you out there have your own chickens?
Ad
---
Recent Answers
Here are the recent answer to this question.

By Frater Mus07/05/2010
Had a coop when I was a child living on some land. Now a suburbanite and have a handful of pullets. Lots of cheap fun.

Two RIRs and two EEs.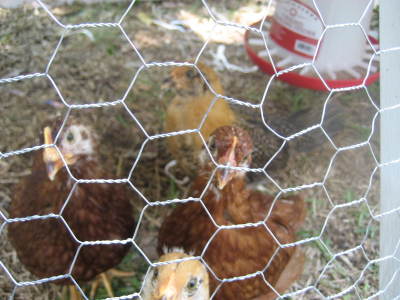 By Jan (Guest Post)08/13/2005
I use to raise a lot of poultry,chickens ,ducks,pheasants,once a few geese.My chickens had the run of the farm.Raised both laying hens and broilers.

By Sandra [3]08/13/2005
It makes sense and very interesting. I don't have chickens, merely eat them, but this is very fascinating.
Answer This Question
Add your voice to the conversation. Click here to answer this question.