Recent Answers
Here are the recent answer to this question.

By Frater Mus07/05/2010
Had a coop when I was a child living on some land. Now a suburbanite and have a handful of pullets. Lots of cheap fun.

Two RIRs and two EEs.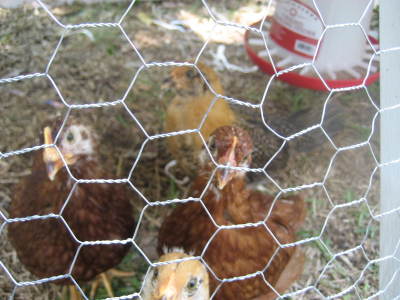 By Jan (Guest Post)08/13/2005
I use to raise a lot of poultry,chickens ,ducks,pheasants,once a few geese.My chickens had the run of the farm.Raised both laying hens and broilers.

By Sandra [3]08/13/2005
It makes sense and very interesting. I don't have chickens, merely eat them, but this is very fascinating.
Answer This Question
Add your voice to the conversation. Click here to answer this question.