By Sandra Spiess 3 4 Flag
September 15, 2007
I have heard of using shutters. Maybe you could get from freecycle, or garage sales.
September 15, 2007
Remove the doors all together and hang curtains. I've made real pretty ones with sheets and dish towels. Make the curtains in 2 or 3 panels and it will be easier to get things from the shelves. Or you could cover the doors with blackboard. Write memos to yourself or keep your shopping list on it. If you have children put one on a lower cabinet so that they can use it too. I think they have blackboard material now that is magnetized so you can stick notes on it with magnets.
By Mary Lou 14 765 Flag
September 18, 2007
Cut out the centers and add decorative glass or plexi inserts.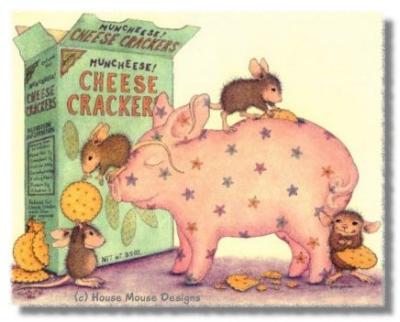 By guest (Guest Post) Flag
September 23, 2007
Some companies will "reface" your cabinets -- take off the doors and cover the doors and all outer surfaces you can see with a more stylish product. This is especially good if you are in an older home and have solid wood cabinets. Someone on the Today Show said refacing cabinets will save about forty percent to sixty percent of the cost of installing brand new cabinets. Of course, it will involve some money but it should bring added value to your home if and when you decide to sell, as the cabinet will appear brand new.
By guest (Guest Post) Flag
January 25, 2008
I agree with "perfumed fan". I am currently replacing my cabinet doors with curtains hung between mounted rods on top and bottom, this will help keep curtains in place and not getting caught on things being put in or taken out of cabinet.