What is best fertilizer for Sago Palms? Also for a Star Pine?
Hardiness Zone: 9a
By jpear from Riverside,CA
Answers
Please be sure to rate the answer which works best for you. Do you have a better answer? Click above to answer this question.

By Knittnfool06/30/2009
I've had 2 Sago palms for 12 years and I've never put a drop of fertilizer on either of them. Does yours look puny or are you just curious?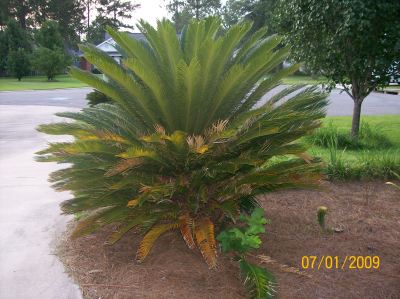 Answer This Question
Add your voice to the conversation. Click here to answer this question.