I am really on a tight budget for Mother's Day for my church. I need to do 300 favors for all the mothers and only $100 was given. So please help me out with some ideas.

Thanks,
Terryann from Hartford, CT
By terryann
Ad
---
Recent Answers
Here are the recent answer to this question.

By Calista02/01/2010
Last year we splurged a little and got each mom 2 chocolates and put them in little purse shaped favor boxes, but you can take the same idea by making each mom a little chocolate (maybe a truffle) and wrap them in colored foil. If there's budget left you could place a sticker or glue a small silk flower on top. Or, if you know someone who has a die-cutting machine that you could use, you could make little boxes for them.

By MT (Guest Post)02/22/2009
Last mother's day I needed to come up with favors for the mothers at my church. I went by the farmer's market and bought inexpensive flowers in the bedding trays. When I got home, I cut the sections of the tray apart, and wrapped tissue paper squares around the tray with a curled ribbon. They were very pretty with the flowers coming out the top of the tissue paper. The mother's loved them, and it was very inexpensive.

By terryann (Guest Post)04/23/2008
Thank you guys for all your suggestion last year. I did 300 tealights wrapped in tulle and engraved ribbon with Happy Mothers Day and it cost me $65.20. I have a engrave machine at home. Thank you again.

I am up for another idea this year for 300 people, again at my church. So please send me your ideas.

By Liz (Guest Post)05/07/2007
I made hershey chocolate roses, inexpensive and easy to make. Hershey kiss back to back, take cellophane (different colors) cut in squares and folded down over the candy, use green floral tape and artifical leaf folded in the stem (the stem is a pipe cleaner. You can probably find better instructions on the hershey kisses web site. I attached a note "To Honor our mothers" and the Sunday School children passed them out to "all the women" in church. This way if some women didn't have children...it was still a gift to honor our mothers.

Editor's Note: These are really cute! Here is the link to the Hershey's site with complete instructions and pictures: http://www.hersheys.com/kisses/crafts/detail.asp?id=31


By JULIA [2]04/26/2007
make them angels with sayings like you are a angel or something like that. use crochet thread and a bit of lace . kids can help with theses, they are easy to make and fun and cheap.need help email and will give directions on making them.

By Margie Minard (Guest Post)04/21/2007
At our church, each mother gets a little potted plant. These are the four or six plant packs at a local greenhouse that are cut into individual pieces. Mostly marigolds and petunias but nice plants to transplant or just put on a windowsill for the summer. You should be able to get way more than 300 for $100. Get some curling ribbon and make bows if you want. I just love mine each year!

By Janice C. [18]04/21/2007
You could do a gardener's gift bag, with a $.10 seed packet, wooden tongue depressor with name of plant on it, and a tiny zip bag of Miracle-Gro (packaged by you), all in a little cloth bag that you could sew yourself. Maybe you could imprint each bag with something appropriate for Mother's Day.

By Sherry [72]04/21/2007
At the dollar store you can get tea or votive candles really cheap. If you use the tea light candles, you can get very thin rolls of ribbon, use a glue gun and wrap the ribbon around the metal part and glue it. Maybe get some bunches of silk flowers with very tiny flowers on them, pull them off and glue one to each ribbon.

By terryann (Guest Post)04/20/2007
thank you all for your suggestion.i will keep you guys posted on the decision.i make

By (Guest Post)04/20/2007
Tulle from the fabric store is under $1.00 per yard. Wrap flower seeds in the tulle netting, tied with a ribbon. Check Big Box stores for inexpensive flower packets. Sometimes your County Extension Office will have flower packages.

By denise warner (Guest Post)04/20/2007
and if you cant get a florist to help.go to the dollar store or general store and buy fake flowers and ribbin cheap! cheap! and tie a bow on each flower and put in a few baskets and have the kids give them out

By Diana (Guest Post)04/20/2007
www.grandmageorge.com (Grandma George) has printable candy bar wrappers for special occasions to coordinate with
starchild in Vt's idea

By Diana (Guest Post)04/20/2007
Personalized M&Ms...mixed with some non personalized in cellophane or saran wrap tied with curling ribbon and a hand stamped card?

By Kelly (Guest Post)04/19/2007
One time I was needing an inexpensive gift for a number of women at a women's retreat. I purchased inexpensive scented votive candles, then wrapped with with clear cellophane wrap, including a bow, then I typed out a little card which I attatched to the bow. I wrote out a little poem, along the lines of being a "light in the world". You could get very creative with the poem. The ladies liked them a lot.
Good luck!

By Marlene (Guest Post)04/19/2007
At my restaurant, we buy 6 packs of flowers, like petunias, daisies, marigolds, etc., start them in a styroam cup - whatever is cheap - you could even collect pretty coffee mugs - everyone has a few of those around, Put one plant per cup - Moms love them!! Kids do, too - they thrive pretty well and can be planted outside later. It's too late to start them yourself now and get them to bloom but some creative planning could make this a HUGE success for another year with hardly any cost! Each mom at our restaurant gets one for Mother's Day when they come to eat. On Father's Day, we fix up zip loc sandwich bags with a couple of band aids, a small pad and pencil, a foil pack of aspirin, another of Tums, some sticks of gum, a few pieces of hard candy, a couple of safety pins and paper clips, some rubber bands, etc. It's handy to carry in the car, in the boat while fishing, in the tractor, etc. The men got a kick out of it!!

By Tinah (Guest Post)04/19/2007
I recommend book marks, you can use beads and ribbon and make some beautiful simple, cheap ones; or you can cut out paper with a bible verse printed on it ( off your computer) and mounted to a magnet, or use that as a book mark.
Good Luck

By Kathy (Guest Post)04/19/2007
Some of the Easter candy is still marked down at Walgreens and it is in pretty pastel colors. Also packets of seeds are cheap too. You could put this in pretty Dixie cups with flowers on it. And maybe print out a nice verse about mothers from Scripture and cut it out with fancy scissors to add to it.

By Rosa (Guest Post)04/19/2007
How about getting some netting , like a yard will go a long long way. Cut squares about 5 or 6 inches square. Put some Potpouri in it , and tie shut with a pretty ribbon, and have something to put in their drawers for their "unmentionables "

By tone (Guest Post)04/19/2007
Look into orientaltrading.com. they have tons of novelty items in bulk for cheap. I know you can come up with something there.
nomatter what you do, I am sure it will be a beautiful Mom's day for all.

Good luck~

By (Guest Post)04/19/2007
33 cents per mother? that's sad : '(

Perhaps, donate the $100 to a worthy cause and puterPrint a certificate for each mother that says something like "those who love you have joined together to support *** cause (?) Make individual scrolls and tie with a bit of ribbon. I know I'd treasure the knowledge that I'd made a difference to someone, something, more than recieving a piece of candy or a white flower. xox & happy mothers day. U*u*U

By Mary Lou [14]04/19/2007
I like the idea of taking foil paper circles and folding them in half and giving them a twist so they look like fortune cookies. Inside put a chocolate kiss and of course a fortune on a strip of paper that relates to mothers eg. Great mothers are made not born. The foil would need to be fairly heavy duty and you might need to tape the opening of the foil cookie so the candy and fortune don't fall out.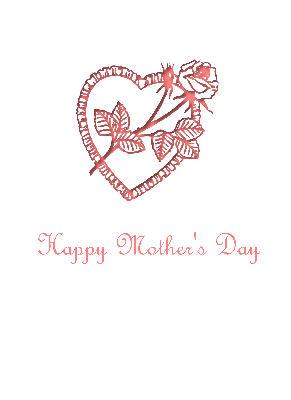 By Heather [29]04/19/2007
hey I thought of another idea. If you could get bulk candy bars(or 3/$1.00 at grocer) then decorate computer paper to something nice...happy mother's day, You're so sweet...... and wrap around bars.
that kind of thing.

By Heather [29]04/18/2007
I remember on mothers day at my church, mothers got carnations. They used to be under a dollar. If you ask around (different florists) and tell them your cause, they may give you a discount.
Answer This Question
Add your voice to the conversation. Click here to answer this question.