Tucker is a 10 year old Pembroke Welsh Corgi. We got him from a breeder in San Jose, CA about 5 years ago. He was returned because the family that had him had a very sick little girl.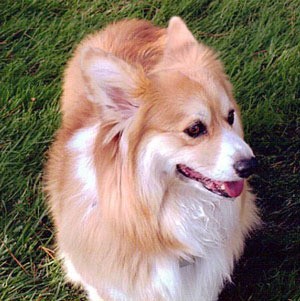 We found out later that the family was the nephew of my best friend. It was such a great feeling knowing that "Tucker" could still be in the family. Their little girl is now well and happy, thank goodness.
He likes to go to the park and steal your socks. I work for a Veterinarian and I take him to work sometimes. When he is in the Doctor's office, Tucker sleeps in his chair and the Dr. does his medical notes on the floor. He is too funny.
By Sherri from Petaluma, CA