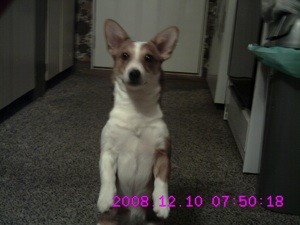 Can anyone direct me to parents of other Cojacks (Jack Russell/Corgie)?
By Winslow Ross
Answers
May 27, 2009
0

found this helpful
Go to www.dogster.com/ and sign up. There are lots of different breed "parents" there.
August 1, 2009
0

found this helpful
Hi There! I'm also a happy Cojack owner! Let me introduce you to Inga Binga. We inherited our dog from a deceased family member a couple of years ago. She was originally adopted from the humaine society. She has adapted to our family very quickly and lovingly. I absolutly LOVE her to pieces. She is very energetic, loves people, being petted, cuddled, and even though she weighs about 35-40lbs-she thinks she's a lap dog.
She is extremely loyal and protective. She get's very excited when she see's other dogs, and makes a very loud, screeching and sometimes yelping sound. I'm always curious to hear about other Cojack owners experiences with this unique breed! I would love to hear from you!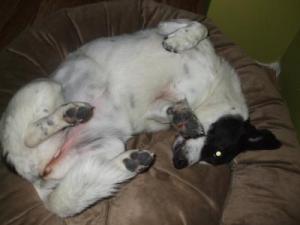 October 23, 2009
1

found this helpful
This is Ms. Ziva! I adopted here from Shelter two weeks ago. I did not know her breed until I found this site:) She is an amazing little dog. She about a yr. old they said she was found tied to a post on the interstate *(really like to find that jerk). She has already shown us that she is a very smart, loyal and loving little dog. I look forward to many yrs. of us entertaining each other:)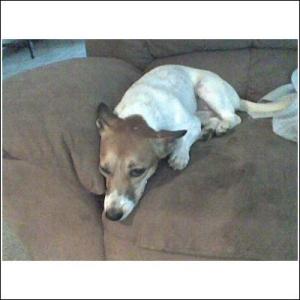 December 8, 2009
1

found this helpful
I have a Cojack named Jack. My Fiance and I adopted him from a shelter knowing he was a Jack Russell mix but werent sure what he was mixed with until we went to a pet store with him and one of the employee's pointed out he looked like a Cojack and it made perfect sense.
He is such a great dog. He jumps like a Jack Russell but is a lot calmer. I think he takes more of the Corgi traits. I'm a very proud mama of a cojack. We got him about 3 weeks ago and he is already attached (mostly to me which my fiance hates!) and is maybe a little spoiled already (my fault) but he's very smart.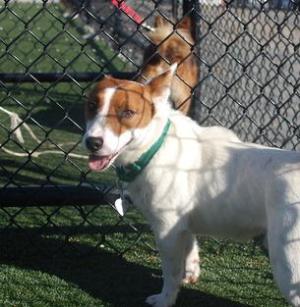 January 11, 2010
1

found this helpful
This is Millie, 6 year old jrt x corgi!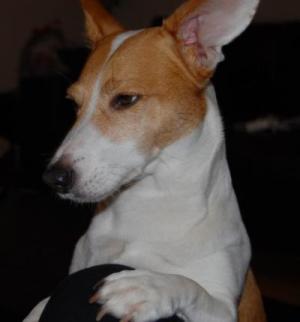 January 26, 2010
0

found this helpful
Hello!
I have had my CoJack, since she was 8 weeks old and only found out yesterday she was part of a 'group'!
I bought her as a Jack Russell, but as you got older, well, we knew she wasn't only Jack. Vet said that he believed she is a corgi cross. Over a year later (yesterday) I was bumbling about on the internet looking for photos of dogs to see if she looked anything like them and WOW!
She is the light of my life!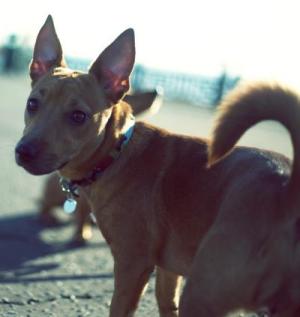 March 9, 2010
0

found this helpful
Cute Cojack, Frankiesdad!
I've got one too. Dakota is her name. She's the best dog I've ever had. Very loyal, friendly, loving, but also very stubborn too! Lol. I'm a very lucky person to have her.
I adopted her from the Washington DC shelter not knowing what kind of dog she was, but that didn't matter. It's been only after doing some research and talking to others that I believe she's a CoJack. She is the best. I'm lucky she allowed me to take her home.
Here is a link I started on the site about CoJacks:
www.thriftyfun.com/tf40062520.tip.html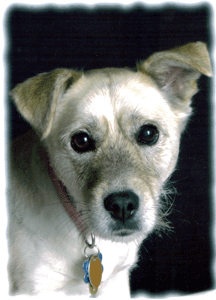 April 29, 2010
0

found this helpful
We have 3 yes 3. It's crazy town at our house. But we wouldn't change a thing. First was a rescue male dumped on side of road. Very cute! But we know why he was dumped. Got training and he is going to do his Delta dog test soon! Knows 25 tricks. Other two are sisters got them on purpose! Trainer begged us not to, but oh well! All in training. All very smart. No pictures to put here yet. Sorry.
December 10, 2010
0

found this helpful
We just love knowing that there are other Corgi/JRT mixes out there! Cookie's a really sweet gal. The cat doesn't care to be herded, but the rest of us think it's a ton of fun!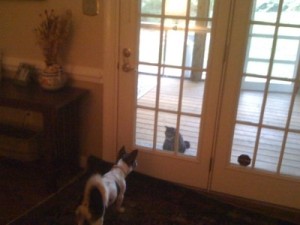 January 2, 2011
0

found this helpful
This is my Bella, I'd never heard of the mix until I found her, and fell in love instantly. Best behaved dog I've ever owned, and has such personality!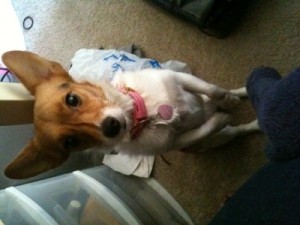 April 15, 2013
0

found this helpful
This is Mazie. She is about 1 1/2 years old. She was a stray I found at a rescue in OH.
Very smart dog. But must be kept busy all the time. She gets along with my other 4 dogs.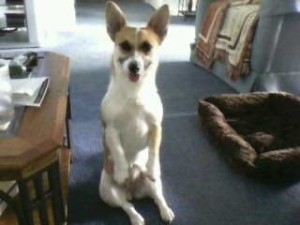 May 13, 2013
0

found this helpful
This is Dexter. He seems to be very comfortable in his new home. We rescued him from a no kill shelter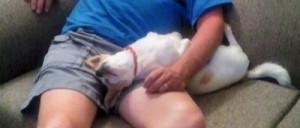 January 24, 2016
0

found this helpful
Hi, my name is Kim. I found my sidekick at the pound. Ihave been training dogs since I was in 5th grade.
And my mom bread and my grandmother different breeds. My 1st dog wasa a Viszula. After obedience school we had our test she got a perfect score and she was in heat. I've trained open and agility. Won ribbons, trophies. Train my cat to sit, down, bang, roll over and fetch. I bread English Staffordshire's. Never had a problem. But my lil Oliver is a stubborn brat. He's my service dog. I have epilepsy and bi - polar manic depression. I am training him to be a therapy dog for children in the hospital. He's so gravitated to them and handicapped people. My friends Dad has Alzheimer's he sticks to him like glue.
My biggest problem is that he'll do a trick that I taught him 2 maybe 3 times. Then looks me in the eyes -and turns his head in the opposite direction. He turned down filet mignon. My Mom cursed me with a child like me. Thank God we don't talk anymore - because she would rub it in for the rest of my life. My
Cojack's ear's rarely stand up ! He's white with a black ear, the other has black poke a dotes. He has black spots on his skin - but black hair doesn't grow' from them. I got him when he was about 8 months. The only spots he had were on his ear and one on his back. That is starting to show a few black hairs. Over the sun he freckled. We live in Thousand Oaks, Ca.
February 24, 2016
0

found this helpful
Our Stella just turned 1yr. We had no idea what we were getting into. We did get a trainer and she was great with Stella. Two weeks after training we left for Florida and have been here x's 6months. I walk her every day and have just started letting her run behind a hospital on weekends and we love her so much. You must remember you are boss. Stella has so much love for humans and other dogs. We could never give her up.
Read More Answers
We just purchased a Corgi/Jack Russel mix. What did we get ourselves into? We have never had a dog like this one! We have always just had Shih tzus and full blooded Jack Russels. None of them acted like this one. He is very stubborn, eats a lot, is very nosy, bossy, and also loveable and nice.
We are having a hard time potty training him. He does whatever he wants. He acts like he has ADHD! He is definitely getting a run. He is always getting into trouble. He is just like a toddler. Has anyone had problems like these with their Cojack? Is it the breed mix? Or are we bad parents?
By Cojack owner from Colorado Springs, CO
Answers
June 24, 2013
0

found this helpful
My cojack, Milo, almost six. He is the sweetest boy ever, and my daughter loves him, calls him her big brother.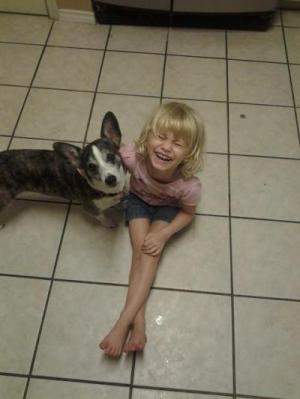 September 25, 2013
0

found this helpful
Maddy is a 3 year old Cojack. She is the sweetest smartest dog I have ever had. Yes she was a little harder to train, but once she decided that she wanted to do it, it was done. Maddy will even go to time out (under my bed) when she is bad, and she won't chime out until you get her. I am so happy with her I Ann looking for a male to mate her with. I want 1 litter and then have her fixed. You are not far from me, Is your male fixed yet?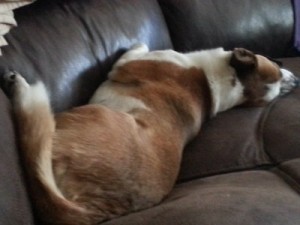 May 26, 2016
0

found this helpful
I have an 8 mo. Cojack, had him for 2 months and with mine, I crate him at night and during the times I am gone. He was having accidents all over and this is working well. I have a toy poodle she wants to run over, but I stop it by either spraying her with a water bottle and say "no" or come at her with a strict, deep voice saying "no". She is doing much better but a work in progress. Don't let her get away with the manipulative behavior, as she will only get worse with age. Try the crate...it has worked for me and she is doing great. Hope this helps.
August 5, 2016
0

found this helpful
I have had a cojack for 4 years she is a very good dog her name is precious.. she loves everyone.. just added a new dog to the family she accepted her great right from the start. she is my baby I will post a picture later and show everyone she looks like the Pembroke corgi in the face and the body is long she has the biggest ears I have ever seen on a little dog..
April 17, 2017
0

found this helpful
No, I have same breed and she is very calm and good with her potty and I have another one he is mix with jack Russell with chewawa and he has same problem as you mention and I know it's little pain in ass but hopefully it will work out with some love and training .
Answer

this Question

...
Dakota is a 3 1/2 Jack Russell/Corgi Mix (CoJack) I got her from the Animal Shelter in Washington DC. She loves to play fetch, walks, car rides, chewing her rubber tire, Wendy's hamburgers, loves her belly rubbed along with her ears.

I would have to say that Dakota is the best dog i've ever had. She is funny, smart, playful, loyal, obedient and will lick you to death! I really do love this dog. And once she looks at you with those big dark brown eyes, you'll be hooked too and writing a bio like this about her on some website!

By Alex from Alexandria, VA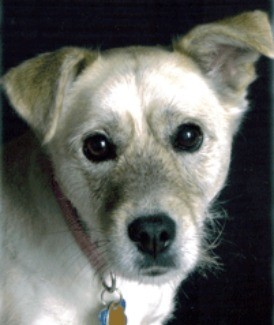 Read More Comments