January 13, 2013
0

found this helpful
We just purchased a Corgi/Jack Russel mix. What did we get ourselves into? We have never had a dog like this one! We have always just had Shih tzus and full blooded Jack Russels. None of them acted like this one. He is very stubborn, eats a lot, is very nosy, bossy, and also loveable and nice.
We are having a hard time potty training him. He does whatever he wants. He acts like he has ADHD! He is definitely getting a run. He is always getting into trouble. He is just like a toddler. Has anyone had problems like these with their Cojack? Is it the breed mix? Or are we bad parents?
By Cojack owner from Colorado Springs, CO
Answers
June 24, 2013
0

found this helpful
My cojack, Milo, almost six. He is the sweetest boy ever, and my daughter loves him, calls him her big brother.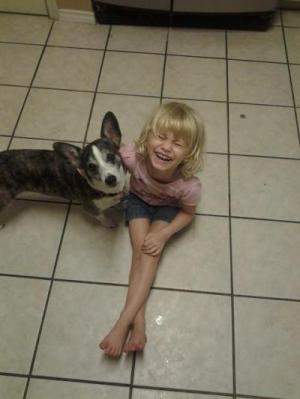 September 25, 2013
0

found this helpful
Maddy is a 3 year old Cojack. She is the sweetest smartest dog I have ever had. Yes she was a little harder to train, but once she decided that she wanted to do it, it was done. Maddy will even go to time out (under my bed) when she is bad, and she won't chime out until you get her. I am so happy with her I Ann looking for a male to mate her with. I want 1 litter and then have her fixed. You are not far from me, Is your male fixed yet?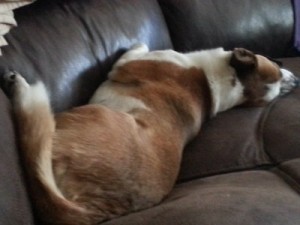 May 26, 2016
0

found this helpful
I have an 8 mo. Cojack, had him for 2 months and with mine, I crate him at night and during the times I am gone. He was having accidents all over and this is working well. I have a toy poodle she wants to run over, but I stop it by either spraying her with a water bottle and say "no" or come at her with a strict, deep voice saying "no". She is doing much better but a work in progress. Don't let her get away with the manipulative behavior, as she will only get worse with age. Try the crate...it has worked for me and she is doing great. Hope this helps.
August 5, 2016
0

found this helpful
I have had a cojack for 4 years she is a very good dog her name is precious.. she loves everyone.. just added a new dog to the family she accepted her great right from the start. she is my baby I will post a picture later and show everyone she looks like the Pembroke corgi in the face and the body is long she has the biggest ears I have ever seen on a little dog..
April 17, 2017
0

found this helpful
No, I have same breed and she is very calm and good with her potty and I have another one he is mix with jack Russell with chewawa and he has same problem as you mention and I know it's little pain in ass but hopefully it will work out with some love and training .
Answer

this Question

...
Poca Una is 1 year old. She is a Cojack. I got him from a young man being deployed. She likes to chase lizards with her daddy. She is the greatest dog ever, she has so much energy and so much love, She has stolen our hearts.
By Joann Stephens from Tampa, FL

Dakota is a 3 1/2 Jack Russell/Corgi Mix (CoJack) I got her from the Animal Shelter in Washington DC. She loves to play fetch, walks, car rides, chewing her rubber tire, Wendy's hamburgers, loves her belly rubbed along with her ears.

I would have to say that Dakota is the best dog i've ever had. She is funny, smart, playful, loyal, obedient and will lick you to death! I really do love this dog. And once she looks at you with those big dark brown eyes, you'll be hooked too and writing a bio like this about her on some website!

By Alex from Alexandria, VA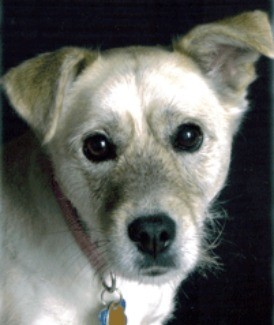 Your Pet's Age
2
Your Pet's Breed
Cojack
How and when did you get your pet?
Jackson was rescued from the local pound.
What does your pet like to do for fun?
Jackson loves to play fetch, he will bring you his favorite green ball all day long. He gets frustrated if you do not throw it for him. He will grunt in frustration and even pull the blankets off of you if you are ignoring him. He loves car rides and loves to run.
Do you have anything else to share about your pet?
He buries bones, we find them all over the house. They are in the couch cushions, under the bed, he even has buried them in the backyard and gone back for them days later. He plays well with other dogs and is great with children. I would highly recommend this breed to anyone, but be prepared to play!