June 24, 2013
0

found this helpful
My cojack, Milo, almost six. He is the sweetest boy ever, and my daughter loves him, calls him her big brother.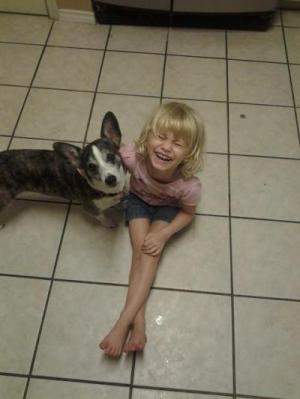 September 25, 2013
0

found this helpful
Maddy is a 3 year old Cojack. She is the sweetest smartest dog I have ever had. Yes she was a little harder to train, but once she decided that she wanted to do it, it was done. Maddy will even go to time out (under my bed) when she is bad, and she won't chime out until you get her.
I am so happy with her I Ann looking for a male to mate her with. I want 1 litter and then have her fixed. You are not far from me, Is your male fixed yet?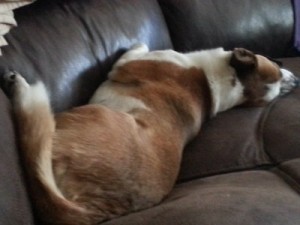 May 26, 2016
0

found this helpful
I have an 8 mo. Cojack, had him for 2 months and with mine, I crate him at night and during the times I am gone. He was having accidents all over and this is working well. I have a toy poodle she wants to run over, but I stop it by either spraying her with a water bottle and say "no" or come at her with a strict, deep voice saying "no". She is doing much better but a work in progress. Don't let her get away with the manipulative behavior, as she will only get worse with age. Try the crate...it has worked for me and she is doing great. Hope this helps.

August 5, 2016
0

found this helpful
I have had a cojack for 4 years she is a very good dog her name is precious.. she loves everyone.. just added a new dog to the family she accepted her great right from the start. she is my baby I will post a picture later and show everyone she looks like the Pembroke corgi in the face and the body is long she has the biggest ears I have ever seen on a little dog..
April 17, 2017
0

found this helpful
No, I have same breed and she is very calm and good with her potty and I have another one he is mix with jack Russell with chewawa and he has same problem as you mention and I know it's little pain in ass but hopefully it will work out with some love and training .
February 27, 2021
0

found this helpful
Our rescue Cojack at 6 years old took over a year to warm up to us. He only got better and better and better. We just lost him at age 17. I cried for 2 weeks. He was the most loyal, loveable, and smart dog I've ever had.
His reluctance to warm up at the beginning was due to his loyalty to his owner who had died and that's why he was a rescue. Hang in there, I envy you.